Morse to serve as Giants' DH in Kansas City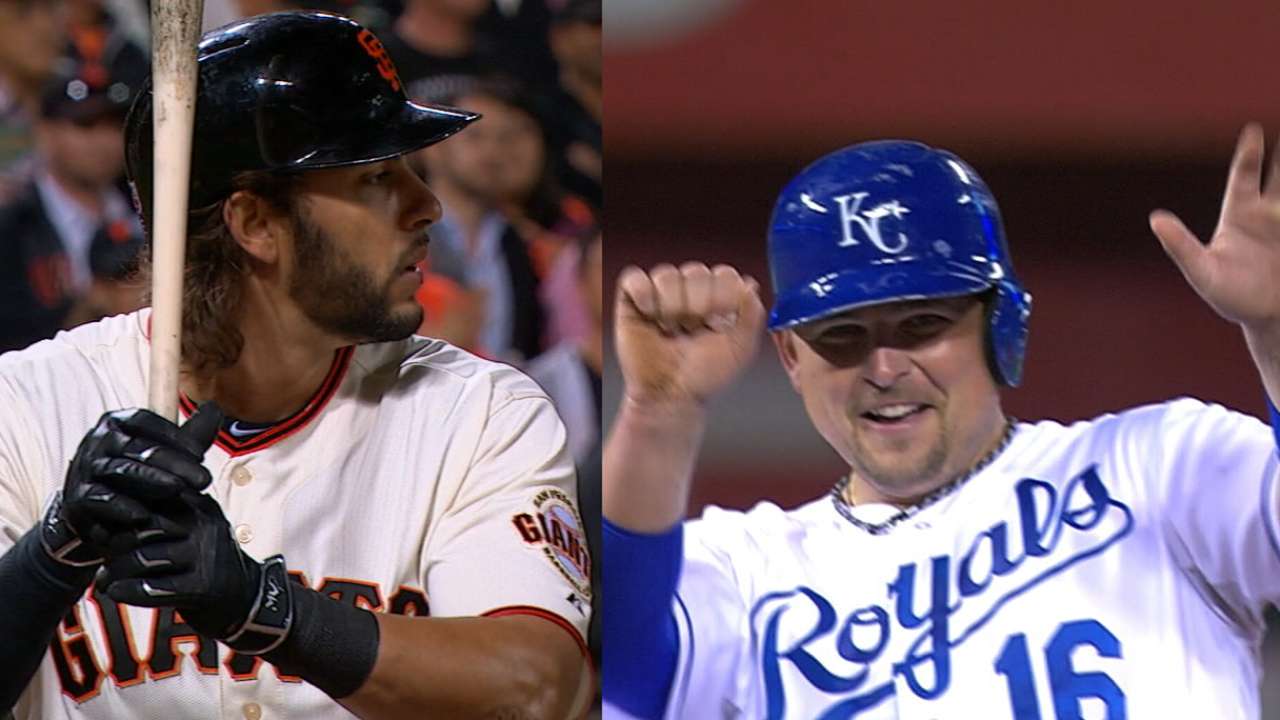 KANSAS CITY -- After playing a critical role as a pinch-hitter in the National League Championship Series, Michael Morse's job description is about to expand.
Morse will serve as the Giants' designated hitter in World Series Games 1 and 2, giving manager Bruce Bochy's club some extra thump that it did not have in previous rounds. Because of a strained left oblique muscle, Morse has just six plate appearances since the start of September. But he did come off the bench to hit an eighth-inning, pinch-hit, game-tying homer in NLCS Game 5.
When the Giants return to San Francisco, Morse should return to bench duty, though he could draw his first outfield assignment of the postseason when left-hander Jason Vargas starts for the Royals in Game 3 or 4.
"Right now, Morse is DHing," Bochy said. "He's done a pretty good job out there. He's done a really good job. So I don't see any changes right now with how we're going to start the game."
That means using Travis Ishikawa, whose walk-off homer in Game 5 highlighted a strong NLCS, as a starter in left field. Throughout the first two rounds of the playoffs, Bochy regularly subbed Juan Perez into left late in games, and indicated that he will continue to employ that strategy this week. But the Giants want to continue riding the hot bat of Ishikawa, who hit .385 with seven RBIs in five NLCS games.
"We know we have that option of a guy that's probably a little faster," Bochy said of Perez, "but still we like the job that [Ishikawa] has been doing out there defensively, and the bat in the lineup."
Anthony DiComo is a reporter for MLB.com. Follow him on Twitter @AnthonyDicomo. This story was not subject to the approval of Major League Baseball or its clubs.