New WS gear player tested, fan approved
Wear the same on-field hoodies, T-shirts and caps as the Royals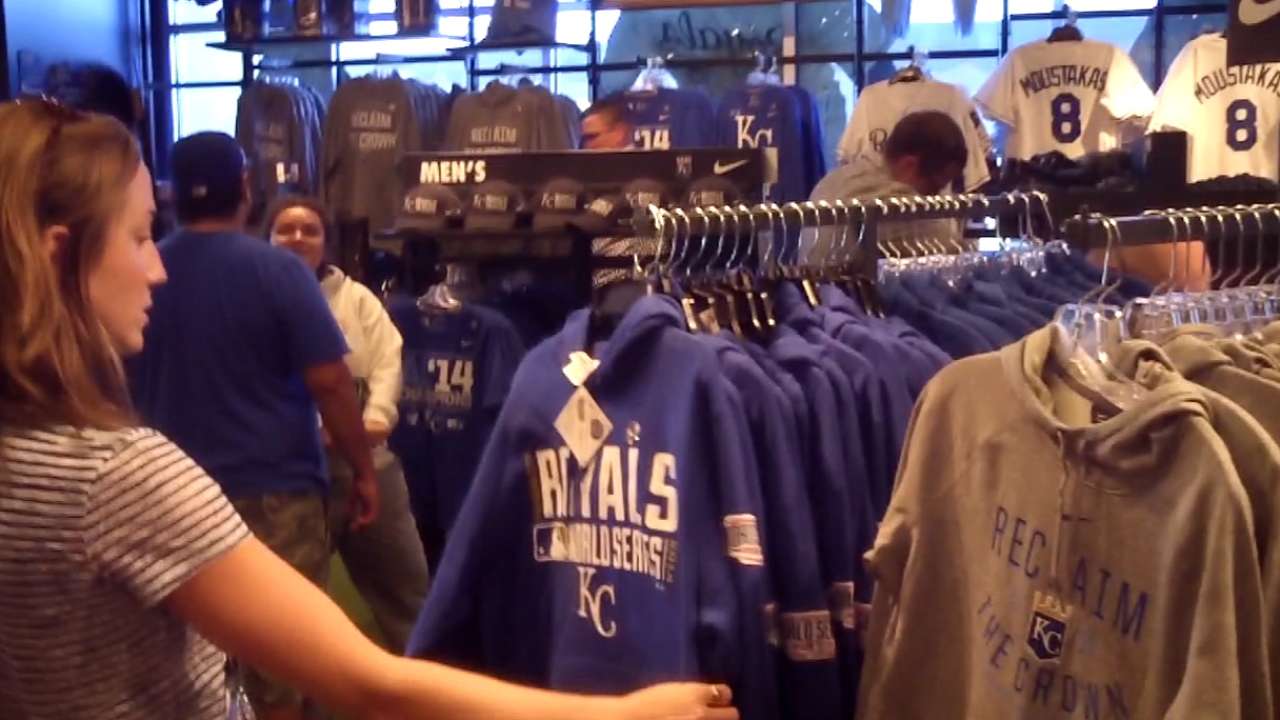 KANSAS CITY -- Welcome to the 110th World Series. Fitting for a first-of-its-kind Fall Classic matchup, there is a fresh and must-have look being modeled by the Royals themselves on the field for Workout Day at Kauffman Stadium, and now it can be yours.
Orders for the new line of Royal oKCtober apparel are underway exclusively at the MLB.com Shop and at the Royals Majestic Team Store.
When Game 1 gets started on Tuesday night at 8 p.m. ET on FOX, the Royals will make their first World Series appearance since 1985. Celebrate with the "Royal oKCtober" On-Field 59FIFTY cap from New Era, the same one Royals players will wear for on-field workouts. It features the distinctive, long "KC" script within the wording.
Most of the Royals said the "Royal oKCtober" slogan on their workout gear symbolized the essence of their brand of baseball.
"We're playing in the World Series, that's what it means," third baseman Mike Moustakas said. "Biggest stage in baseball, it's going to be awesome. The gear is awesome. It's comfortable, I'm stoked, I'm wearing it. I'll give some of the stuff away to my parents, let them hang on to it, but it's going to be fun."
"It just means everyone's enjoying this," first baseman Eric Hosmer said. "It's all great gear. Anytime you get something new in your locker, it's fun to see what it is. Anything that says postseason or World Series, it doesn't matter what it looks like. It's going to look good on anybody."
Outfielder Jarrod Dyson broke out the Royal oKCtober 2Tone Stripe Pom Cuff Knit Cap from New Era, to go along with the fleece. "I rock it all. I'm a fashion guy, and I like looking nice," he said.
Then he replaced the knit cap with the 59FIFTY for batting practice.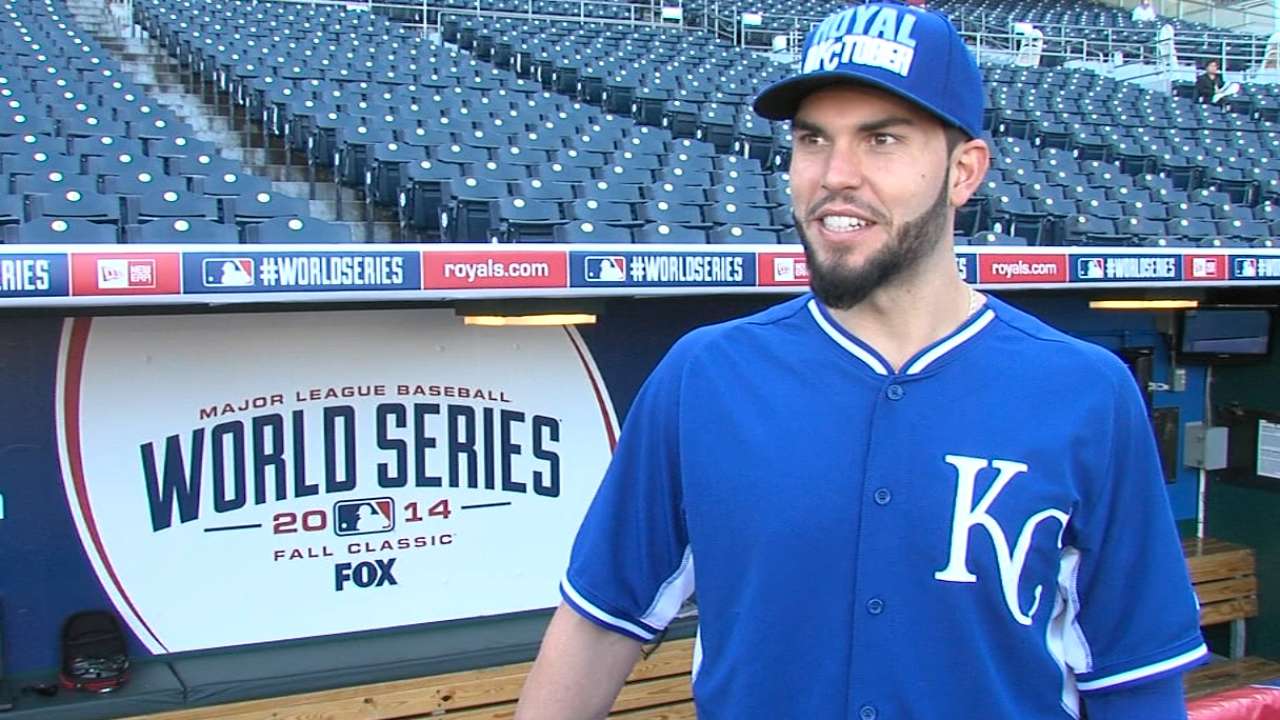 "It means a lot to be able to wear this in October. And [to still be] wearing it right now? Going to the World Series? Man, I need to collect more of this gear right now," Dyson said. "Who knows if I'll have it on again ever again? You never know in this career, so you have to take advantage of where you're at right now in your lifetime."
Speaking through an interpreter before taking the field, Royals right fielder Nori Aoki looked down at the wording on his own Royal oKCtober quarter-zip hooded fleece and said: "It's a special meaning. Just being able to play baseball in October, that's what all baseball players play for."
Major League Baseball's line of World Series merchandise is also available right now, including the Women's Half-Zip Wind Jacket from Nike Golf and the Always World Series Hooded Fleece from Majestic Athletic.
Mark Newman is enterprise editor of MLB.com. Read and join other baseball fans on his MLB.com community blog. This story was not subject to the approval of Major League Baseball or its clubs.