Close call: Potential ninth-inning options in '15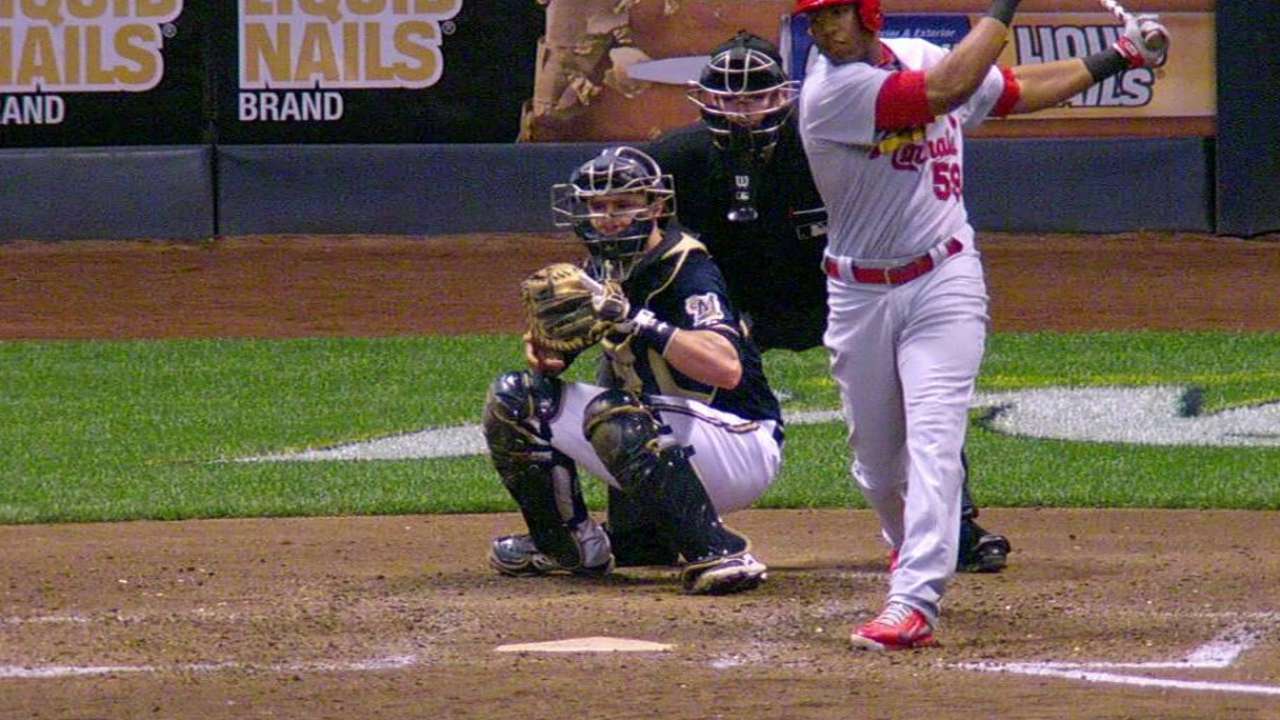 Closers can make or break a fantasy season, and finding saves in the later rounds of drafts is often the key to a championship run. Here are some players who are not currently occupying closer roles, but could own a ninth-inning job by the beginning of April.
Jonathan Broxton (Brewers): The Brewers played well enough to give Francisco Rodriguez 49 save chances last season, and he converted 44 of them. Rodriguez has already said that he is interested in re-signing with Milwaukee, but the team may not have the resources to satisfy his salary demands. Broxton is due a hefty salary of his own next season, and the Brewers may want to get their money's worth out of the former closer by putting him in the ninth inning. With a 2.30 ERA and a 1.02 WHIP in 2014, Broxton has shown that he should be up to the challenge.
Edward Mujica /Junichi Tazawa (Red Sox): At the beginning of August, it seemed like a certainty that Koji Uehara would get a new contract from Boston this winter. But Uehara struggled down the stretch, and he will turn 40 near the beginning of next season. The Red Sox will likely still look hard at bringing Uehara back in the closer role, but if they do not reach an agreement with him, they have some in-house candidates for the ninth inning. Mujica saved 37 games with the Cardinals in 2013, and Tazawa posted a 2.86 ERA in 2014.
Sergio Romo (Giants): Struggles with the long ball cost Romo his closer job last summer, and he became waiver-wire fodder to mixed-league owners. The 31-year-old will be a free agent this winter, and he will likely be looking for a team that will give him a chance at being a closer once again. The Giants may need to give Romo some assurances that he can regain his old job, or else he could look for another team to call home. With a 2.51 career ERA and a 0.93 career WHIP, Romo can be an outstanding stopper as long as he keeps the ball in the yard. Prior to 2014, the right-hander had not had serious troubles with homers, so it is quite likely that his problems were a brief blip in an otherwise outstanding career.
Luke Gregerson (A's): In 419 1/3 career relief innings, Gregerson owns a 2.75 ERA and a 1.08 WHIP. He has always done a good job of limiting homers, and he showed excellent control in 2014 with 15 walks and 72 1/3 innings. The 30-year-old has everything a team could want in a closer, except for experience with the role. A pending free agent, Gregerson will likely look to get a clear shot at a ninth-inning gig. He could get snapped up by a big-budget squad as a setup man, but the odds are better that he will sign a multiyear deal to serve as a closer.
Adam Ottavino (Rockies): Colorado currently has a closer in LaTroy Hawkins, and it is almost certain that they will pick up Hawkins' 2015 club option. Even though Hawkins converted 23 of 26 save chances in 2014, he will turn 42 this winter, and his low strikeout rate is not ideal for a closer. Ottavino posted solid ratios last season, and his high strikeout rate is what a team expects from that role. He will be 29 when the Rockies start Spring Training, and they may decide to see if he can handle the ninth inning, because he could give them a low-cost closer for the next three seasons.
Joakim Soria (Tigers): Soria was a fine closer for the injury-riddled Rangers in the first half, when he held opposing hitters to a .175 batting average and converted 16 of 17 save chances. He did not have as much success as a setup man in Detroit, but injuries likely contributed to his ineffectiveness. The 2014 struggles of Tigers closer Joe Nathan were well-documented, and the club could consider putting Soria in the ninth inning in 2015, if Nathan does not show improvement during Spring Training. Assuming that Detroit picks up Soria's option, he will be an automatic handcuff for Nathan owners at the very least.
Dellin Betances (Yankees): There is little chance that Betances will be a 2015 saves source, as popular opinion has the Yankees re-upping closer David Robertson. But Betances should be on the radar of all fantasy owners, because of his immense upside. If New York decides to let Robertson leave and spend their money elsewhere, Betances would immediately be part of the discussion regarding the most valuable fantasy closer, as his ratios and strikeout rate can match studs such as Craig Kimbrel, Aroldis Chapman and Greg Holland.
Fred Zinkie is a fantasy baseball writer for MLB.com. This story was not subject to the approval of Major League Baseball or its clubs.