Players are getting Royal treatment in Kansas City
Fans showing how much they appreciate first postseason baseball since 1985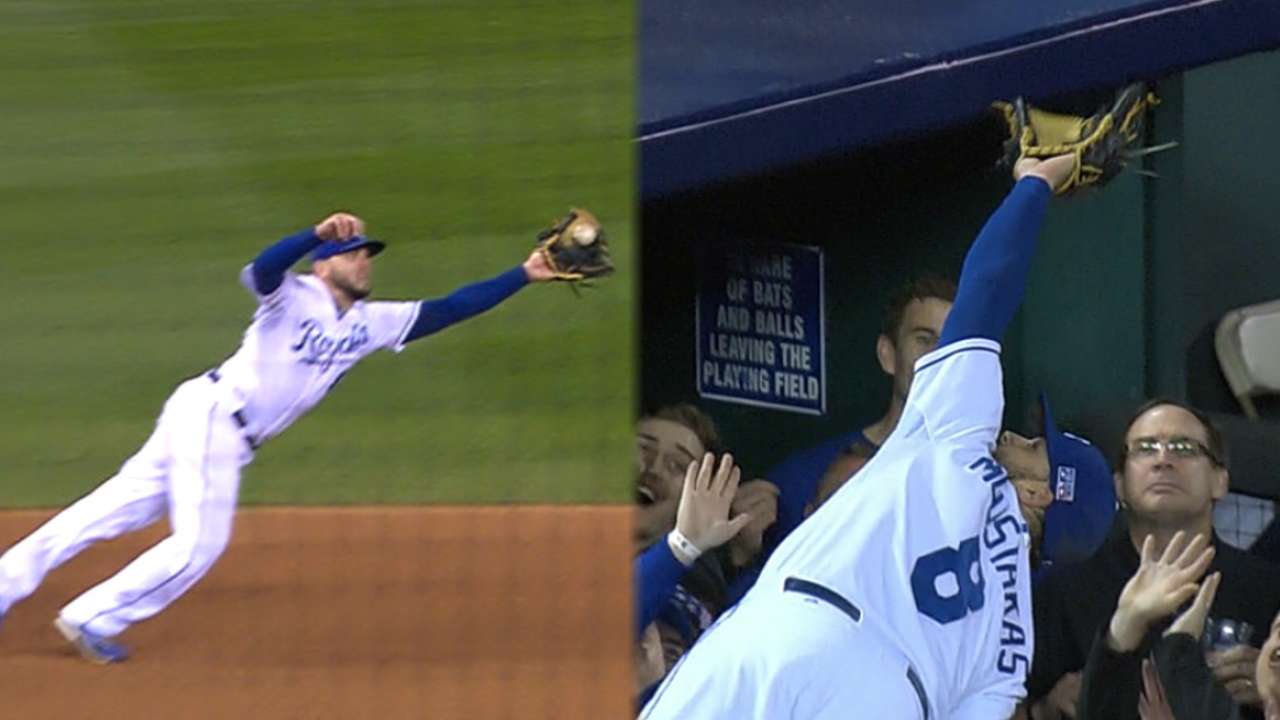 KANSAS CITY -- Alcides Escobar, wife Francys and their infant son stopped by a Kansas City area restaurant for dinner the other night. It turned into a love feast. Royals fans -- longtime and recent -- couldn't get enough of the rail-thin shortstop.
There were countless autographs and phone photos of Esky with mom, pop and the kids. A parent with a traveling girls softball team from Iowa quietly picked up Escobar's tab. Before the Royals star could leave, the waiters and waitresses asked for a group shot with him -- but not until the cooks came rushing out of the kitchen to join them.
The World Series-bound Royals are the toast of the town.
Third baseman Mike Moustakas has experienced it.
"When you go out to dinner and you're hanging out, people are starting to recognize you, starting to look at you," Moustakas said. "They come up to you and say, 'Congratulations, you've done so much for the city.' And I don't think people realize how much the city's done for us and how much we appreciate what they've done for us."
Moustakas' over-the-rail catch in the American League Championship Series was drawn beautifully in chalk on the wall of a downtown coffee shop.
"That is unreal. That is crazy," he said.
It's a crazy time. The San Francisco Giants are in the World Series for the third time in five seasons, so there's probably not that much spontaneous combustion among Bay Area fans. But Kansas City folks, deprived of playoff baseball since 1985, are downright goofy since the Royals reeled off eight straight postseason wins.
"It's been fun," Moustakas said. "It makes you not want to play any other type of baseball."
Like a losing type. Perish the thought.
The Kansas City Star decided that a flood of youngsters storming barbershops for replications of first baseman Eric Hosmer's haircut was Page 1 news.
"That's ridiculous," Hosmer said, laughing. "I think there's a lot more important things going on besides my haircut for the front page."
Maybe not in Kansas City, not now. (For the record, Hosmer's 'do is described as a modified Mohawk.)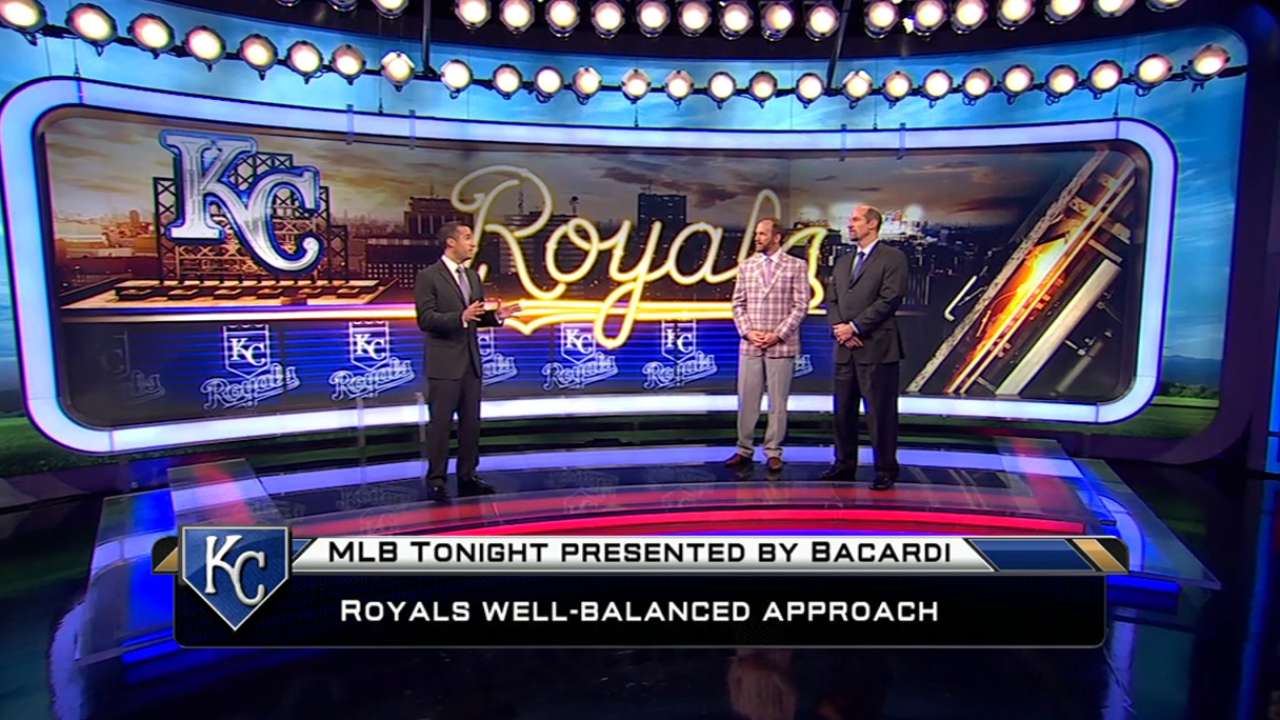 • Video: Keys to Royals' postseason run
"It's crazy, but I remember the same thing as a kid," he said. "You idolize these guys and, for us in here, we all realize we were in the same shoes and how cool it is to be in the shoes we're in now. We just want to give back as much to the fans as they give us."
The adulation goes on unabated as Tuesday's Game 1 of the World Series approaches (6:30 p.m. CT air time on FOX, first pitch at 7:07).
"We meet a lot of people and they're happy," said catcher Salvador Perez. "They say, 'Thank you, and thank you for being a Royal. Let's win the World Series. Good luck. God bless you.' That's awesome."
Designated hitter Billy Butler, easy to spot in a crowd, is being bombarded.
"I always got a certain amount of attention, but now it's incredible," he said. "Everybody's really nice about it."
Even pinch-runner deluxe Terrance Gore, a big leaguer for about a month and a half, is recognized. When he stopped for coffee on Saturday morning, a young lady insisted on buying his coffee. Gore politely declined but she insisted. It's a community-wide phenomenon.
"This hasn't all really sunk in yet," Hosmer said. "It's nuts."
Dick Kaegel is a reporter for MLB.com. This story was not subject to the approval of Major League Baseball or its clubs.