Roberts hangs up spikes after 14 years in Majors
Second baseman spent majority of career with O's, played final year with Yanks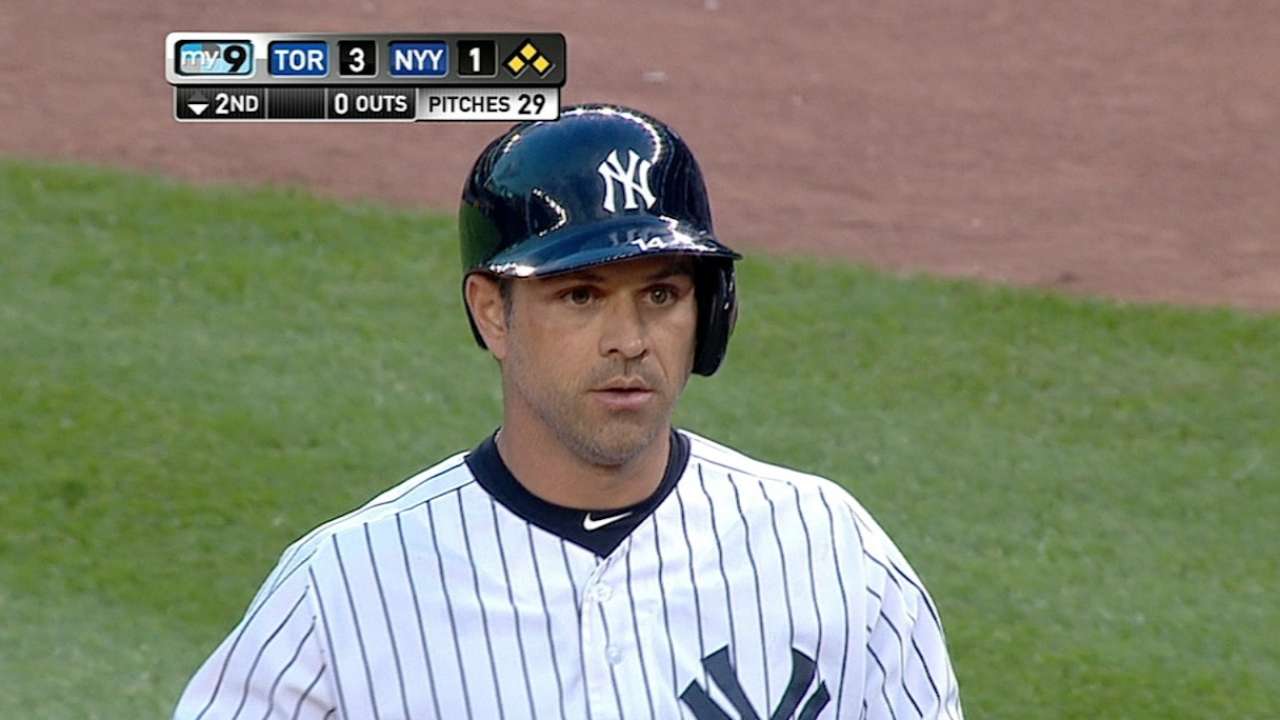 Second baseman Brian Roberts is retiring, according to The Baltimore Sun.
The 37-year-old Roberts spent 13 of his 14 Major League seasons with the Orioles, the team that drafted him in 1999. He spent this past year with the Yankees, playing 91 games before being released in August.
"It was just kind of my time," Roberts told The Baltimore Sun. "There were numerous reasons that I felt like I couldn't play at a level that I was accustomed to and wanted to play at if I continued to play. I always said that I wasn't going to be the guy that tried to hang on as long as I could."
Roberts was a key cog in the Orioles' lineup for much of the 2000s before injuries derailed his career. He was a two-time All-Star with speed, totaling at least 40 doubles five times and stealing at least 20 bases seven straight years.
Roberts left the Orioles as a free agent after the 2013 season to sign with New York.
"I took, at the time, the best offer I had," Roberts told the Sun. "Do I wish in some ways that I had spent every day with the Orioles? Sure, that was a dream of mine for a long time. I don't think I ever shied away from making that pretty clear. It will always be the organization I feel like is home for me."
Roberts was a .276 career hitter with 97 home runs, 542 RBIs and 285 stolen bases.
Cash Kruth is a reporter for MLB.com. Follow him on Twitter at @cashkruth. This story was not subject to the approval of Major League Baseball or its clubs.