Scouts' honor: Homegrown talent key to Giants' success
Bumgarner, Posey headline stars drafted and developed by club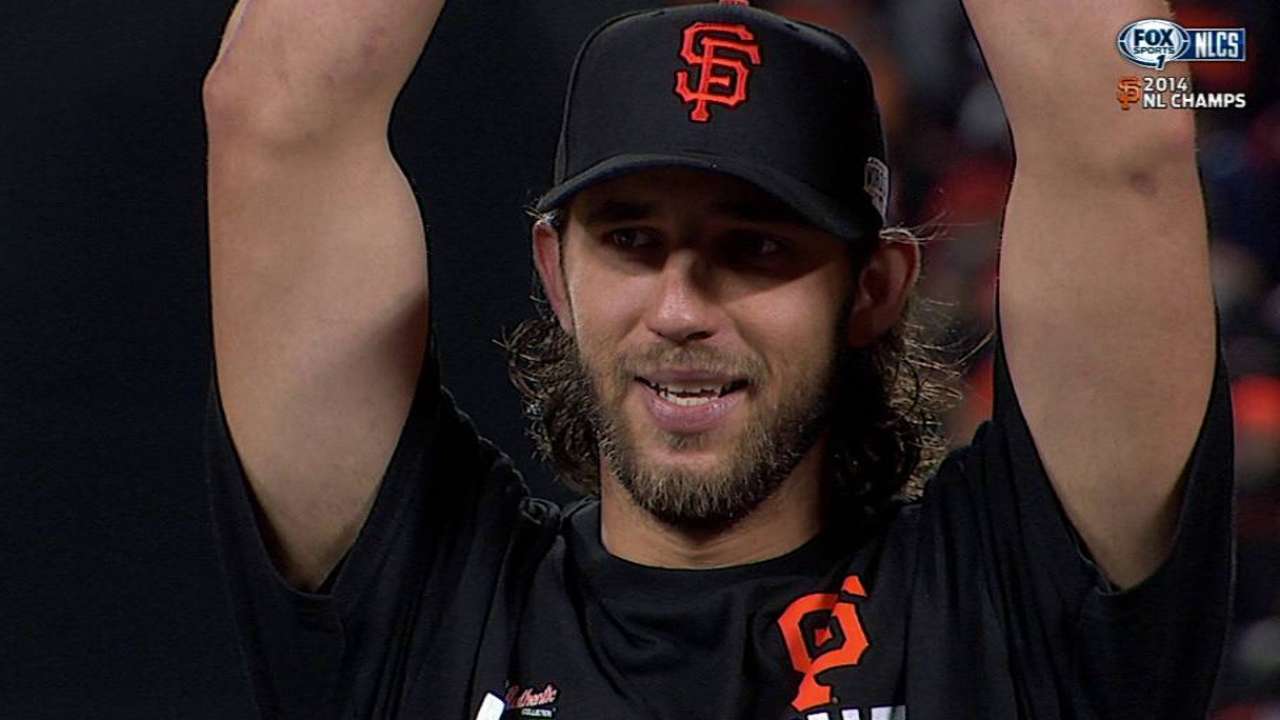 SAN FRANCISCO -- A look at the principals in the Giants' victory that sealed their National League Championship Series triumph demonstrates how the franchise's farm system has become its backbone.
Left-hander Madison Bumgarner, Draft class of 2007, completed the body of work that earned him NLCS Most Valuable Player honors by pitching eight resolute innings against the St. Louis Cardinals. Second baseman Joe Panik, class of 2011, contributed an essential two-run homer. And Travis Ishikawa, who spent his first 10 seasons in the Giants' system before rejoining the organization this summer, sealed San Francisco's 6-3 decision in Thursday's Game 5 with a three-run, ninth-inning homer.
The Giants typically are disregarded by experts and publications that evaluate scouting, drafting and player development. Yet general manager Brian Sabean and his baseball-operations staff must be doing something right, and to reach any other conclusion is impossible. The Giants reached the World Series for the third time in five years with a postseason roster that includes 11 players raised in their farm system, as well as two others (Ishikawa and right-hander Ryan Vogelsong) who were originally drafted by the Giants.
Moreover, six Giants -- Bumgarner, third baseman Pablo Sandoval, catcher Buster Posey and right-handers Tim Lincecum, Sergio Romo and Matt Cain (who's sidelined following elbow surgery) -- performed on all three clubs and won World Series rings in 2010 and '12.
Bobby Evans, San Francisco's vice president and assistant general manager, shrugged off the scant publicity that the Giants receive for developing their own success.
"That's not our goal," Evans said. "The goal is to put a product on the field that our ownership and fans can be proud of, and to create an environment where players want to come play."
During the eight-year span encompassing 1997-2004, when the Giants were perennial contenders and left fielder Barry Bonds ranked as baseball's premier player, the club frequently relied on free agency to fill voids on the roster. Nobody noticed when the Giants took their first step toward nurturing their own talent in 2002, when Cain was their No. 1 pick in the First-Year Player Draft. Incidentally, Ishikawa was a 21st-round selection that year.
The Giants didn't even have No. 1 picks in 2004-05, due to compensation for signing free agents. They proceeded to compensate themselves by making three consecutive first-round selections who delivered incalculably huge impacts: Lincecum (10th overall in 2006), Bumgarner (10th overall in 2007) and Posey (fifth overall in 2008). Lincecum has won two NL Cy Young Awards and made four All-Star teams; Bumgarner has become one of the game's most dominant pitchers; and Posey has achieved matinee-idol status, in addition to winning the 2012 NL MVP Award.
Rarely does the roulette wheel spin so favorably for one club in such a relatively short period.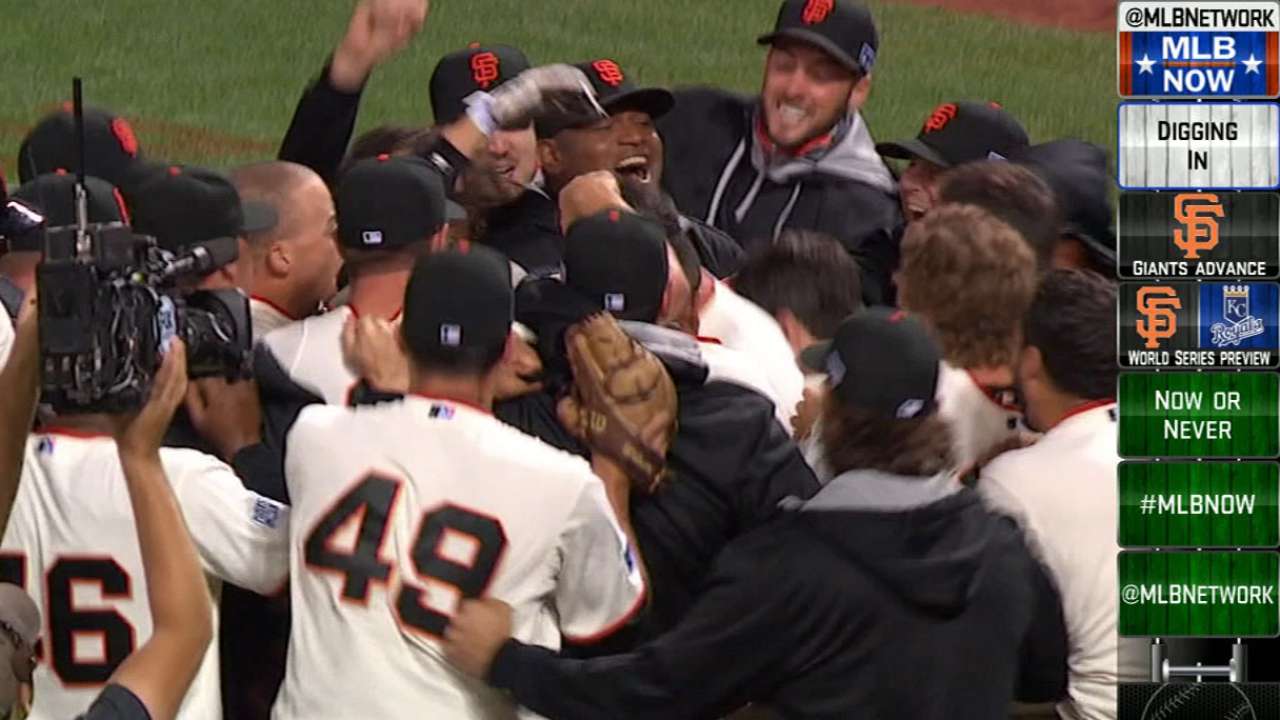 • Video: How the Giants were built
"In each of those cases, we're drafting in the top 10, which helps," Evans said. "But when you go into the Draft room, you don't know who you're going to get."
What helped minimize the uncertainty then -- and now -- was the mutual trust among Sabean, player personnel director Dick Tidrow, scouting director John Barr and the scouts themselves.
"Our scouts are so hard-working and well-prepared," Evans said.
So the Giants barely hesitated to grab Lincecum, despite concerns about his slight build and unusual delivery. They weren't worried that Bumgarner threw slightly across his body, which can cause injury. And they didn't waste time pondering whether they should select a different celebrated amateur hitter who was available, such as Yonder Alonso, Justin Smoak or Brett Wallace, instead of Posey.
The Giants' latest farm-system find was Panik, another former No. 1 pick. He became a fixture in the lineup after Brandon Hicks' performance faded, Marco Scutaro's back problems left him physically unable to play and Dan Uggla was acquired five years too late. Panik, 23, batted .305 in 73 games while displaying the composure and savvy of a man 10 years his senior.
"The way the script was originally written, we'd have a veteran there," Evans admitted. "Sometimes the biggest difference between a Minor League player and a Major League player is opportunity, and he took advantage of the opportunity. He carries himself so well anyway, but being able to make the adjustment so quickly to this level of pitching is impressive and hard to do. He earned [manager Bruce Bochy's] confidence very quickly."
Chris Haft is a reporter for MLB.com. Read his blog, Haft-Baked Ideas, and follow him on Twitter at @sfgiantsbeat. This story was not subject to the approval of Major League Baseball or its clubs.