Dejected Jay appreciates season of resiliency
Outfielder one of the most reliable players on consistent Cards team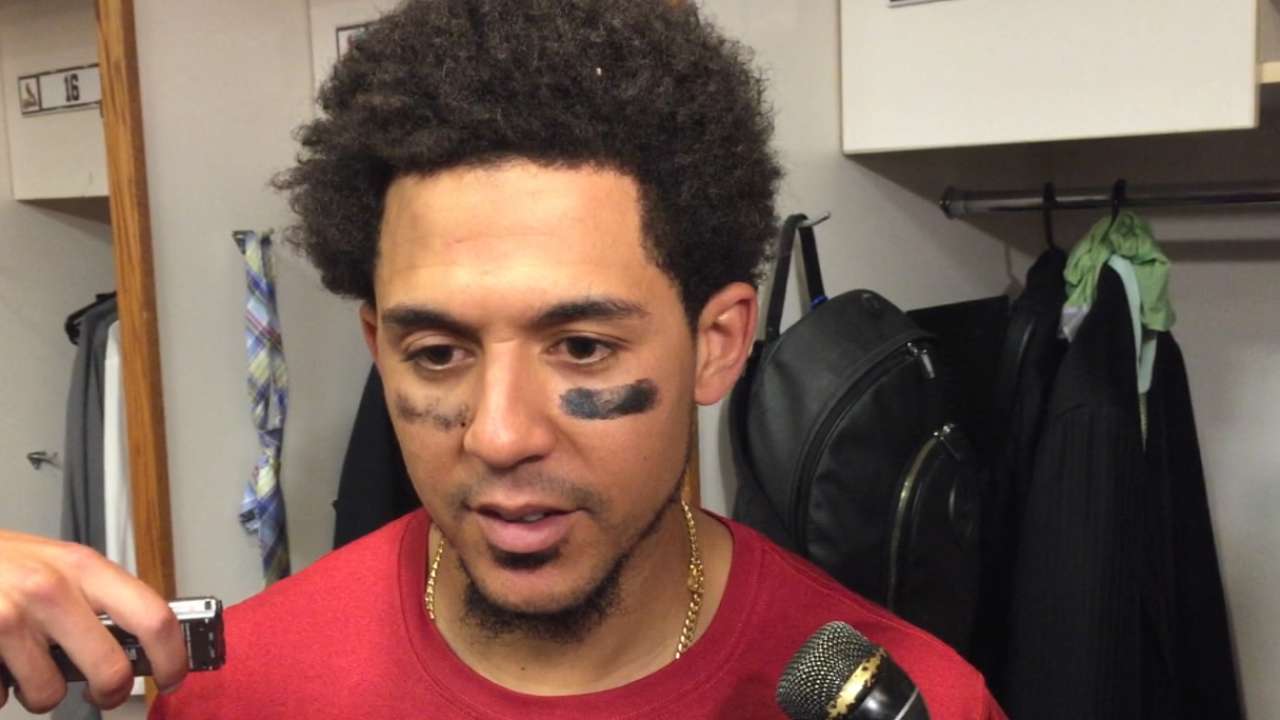 SAN FRANCISCO -- Shortly after the Cardinals' season-ending 6-3 loss to the Giants at AT&T Park on Thursday night, Jon Jay lay flat on his back in the visitors' clubhouse, displaying the exhaustion and disappointment of a man who played his heart out, but ultimately came up short.
A second straight trip to the Fall Classic was not in the cards this year for St. Louis, which dropped the National League Championship Series to San Francisco in five games. But it was not for a lack of inspired performance by Jay, one of nine current Cardinals who's been present for all four of the club's consecutive runs to the NLCS.
"He was big for us all year," said first baseman Matt Adams. "Just a great ballplayer. Great all-around player, great defender, and he's a gamer. He comes to the field ready to go each day."
Jay went 14-for-29 (.483) this postseason and made big plays in the outfield, including a sliding catch in left field in the eighth Thursday to rob Gregor Blanco of a hit.
Now, the 29-year-old outfielder will enter his second offseason of arbitration, and after making $3.25 million this season, Jay will certainly receive a raise. Whether general manager John Mozeliak opts to give him a long-term extension, trade him or sign him to another one-year deal remains to be seen.
One thing, however, is clear: Jay was rock solid in 2014. He batted .303 during the regular season, before shining in October. And in Jay's fifth Major League season, he was also a key team leader.
"I want to thank him," Adams said. "He did a good job taking me under his wing this year and kind of showing me the ropes. He's just a great teammate.
"Just being there," Adams said when asked for specifics. "Some situations that he went through when he was younger. He just was able to help me out all year long. It was pretty cool."
Throughout the playoffs, Jay and second baseman Kolten Wong were the most consistent hitters in St. Louis' lineup.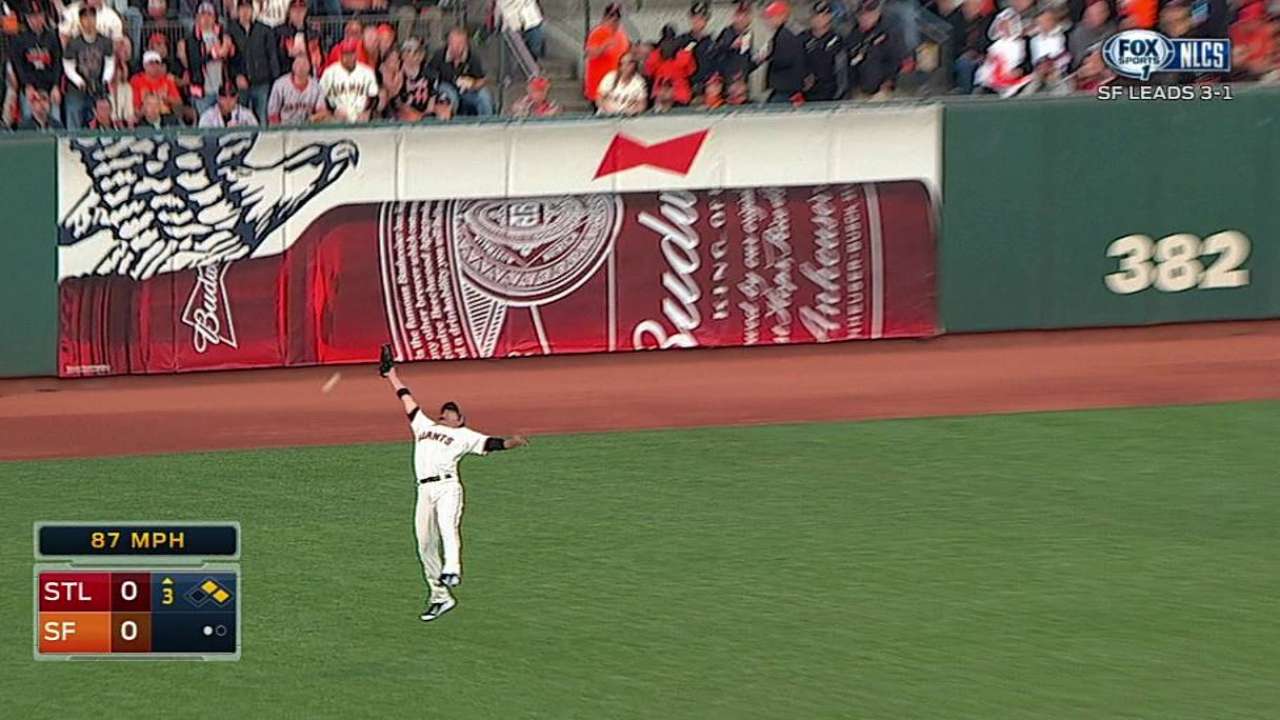 "We wouldn't be here if it wasn't for what they were able to do," Matt Carpenter said. "This team's got a lot of players that take a lot of pride in what they do, and those guys are a big part of it. You can't say enough about what they were able to do for us."
On Thursday, a dejected Jay was not yet ready to celebrate his personal performance. But he could appreciate being part of yet another deep postseason run with the Cards.
"This team, we dealt with so much adversity all year long," Jay said. "We kept getting hit with different things and a lot of people counted us out, and we played well the second half and we kept believing in ourselves, and we got to this point.
"Obviously, you want to go to the World Series and get a chance for a ring, but when you look back at the season, we'll know how hard we fought and how we really came together as a team and as a family. We gave it our all, but they were just better than us."
Aaron Leibowitz is an associate reporter for MLB.com. This story was not subject to the approval of Major League Baseball or its clubs.