Yost lays out Royals' practice schedule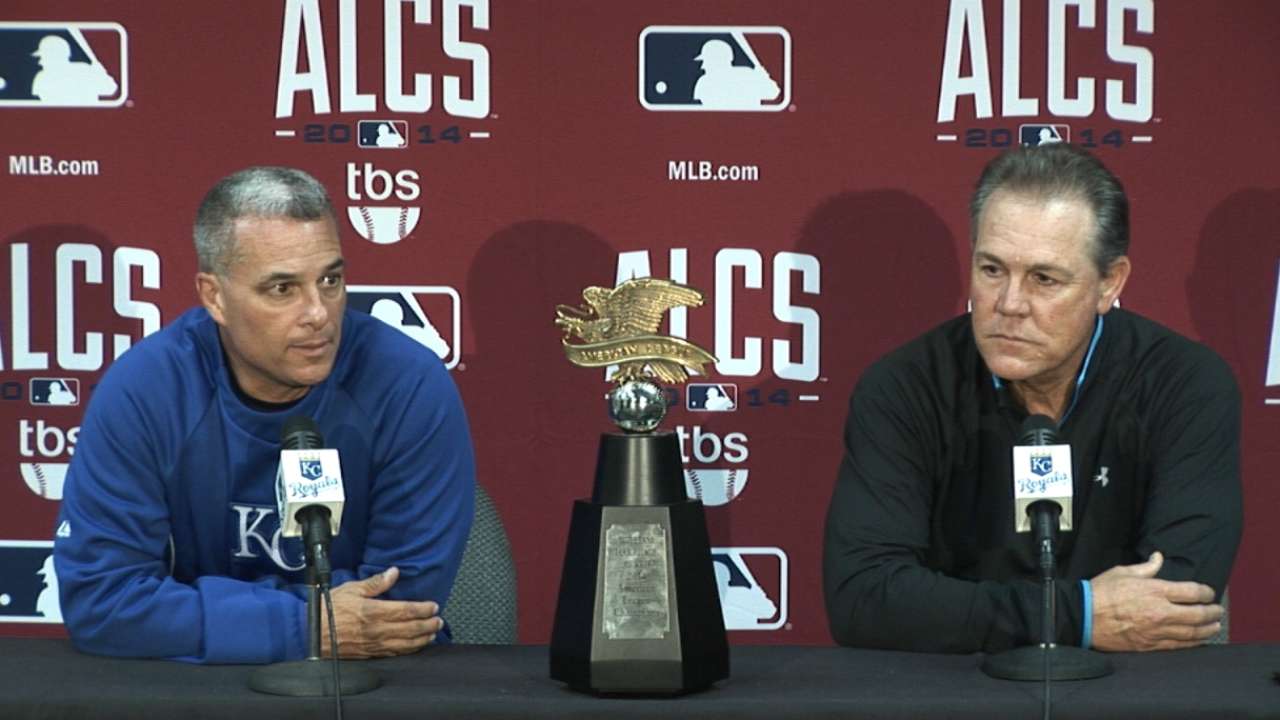 KANSAS CITY -- After taking a day off, the Royals will begin practice for the World Series at 2 p.m. CT on Friday at Kauffman Stadium. The practice is closed to the public.
Manager Ned Yost said he also plans practices for Saturday and Monday, with Sunday as an off-day, before the World Series opens on FOX (7:30 ET air time/8:07 first pitch) on Tuesday night in Kansas City.
Yost is not concerned about his players getting rusty during the five-day layoff.
"We'll work out, we'll do simulated games for our pitchers," Yost said. "You look at [Jeremy] Guthrie, you look at [Jason] Vargas -- 13 and 14 days off and both of those guys came and pitched brilliantly."
The Royals' pitchers also will be taking batting practice, preparing for the middle three games in the National League city. Yost insisted it doesn't matter if San Francisco or St. Louis turns out to be the opponent.
"Not for me," he said. "The best team is going to win over there and if you want to be the best, you've got to beat the best. So it doesn't matter to me which team it is, I'm just excited that we're going to be playing on Tuesday."
Yost declined to say who his starting pitcher will be on Tuesday night, although staff leader James Shields seems in line for it. The Royals also have to settle on a 25-man roster, keeping in mind that NL rules will apply for Games 3, 4 and 5.
Dick Kaegel is a reporter for MLB.com. This story was not subject to the approval of Major League Baseball or its clubs.