Pujols opts out of Japan 'All-Star Series' to be with family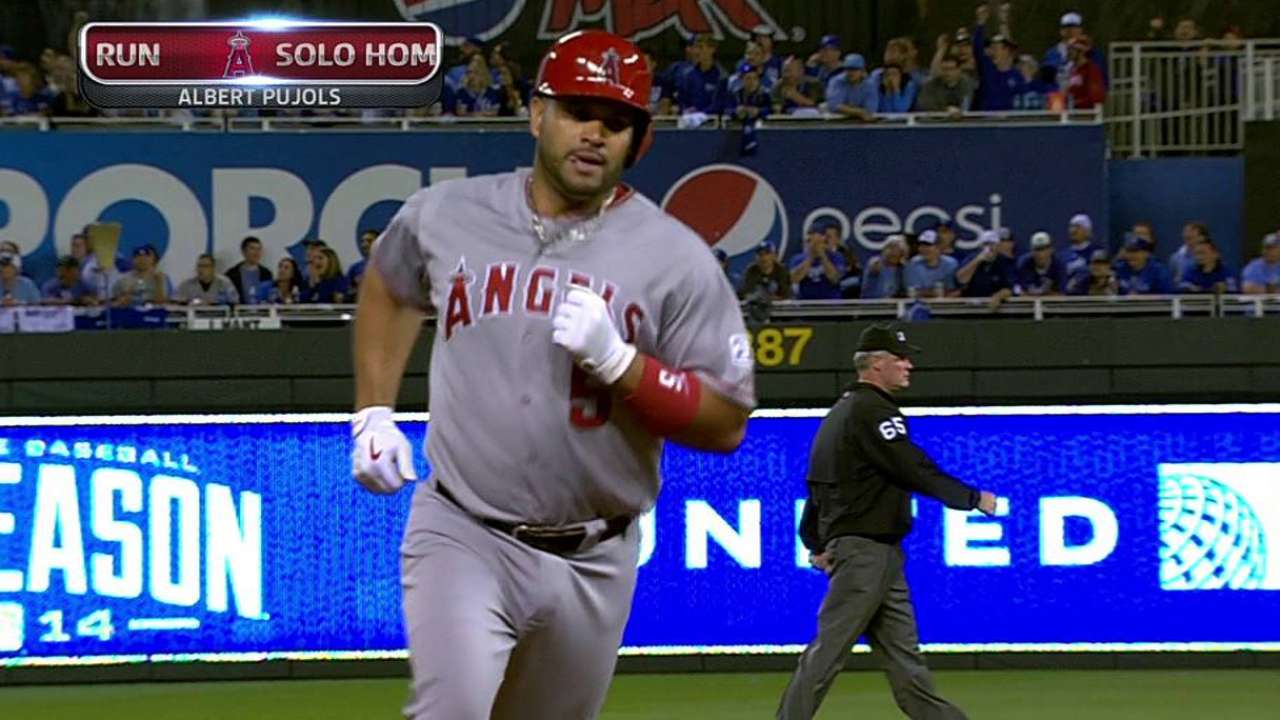 Albert Pujols has bowed out of the "All-Star Series" in Japan that's slated for November, opting instead to spend that time with his family, a source said Tuesday.
In an August release, Pujols was listed alongside Mariners second baseman Robinson Cano, Dodgers center fielder Yasiel Puig and Orioles center fielder Adam Jones, highlighting a U.S. contingent that would play a five-game series against Japan's national team.
Pujols was excited to take part, since he wasn't able to go the last time the Series took place in 2006. But the 34-year-old indicated all along that he wasn't 100-percent committed and ultimately decided against it, largely because he wants to watch one of his daughters take part in a gymnastics event during that time.
Pujols will host a youth baseball camp at Orange High School in Orange, Calif., on Nov. 9, from 9:30 a.m. to 12:30 p.m. PT.
Alden Gonzalez is a reporter for MLB.com. Read his blog, Gonzo and "The Show", and follow him on Twitter @Alden_Gonzalez. This story was not subject to the approval of Major League Baseball or its clubs.