Actress Chung joins 'Express Written Consent'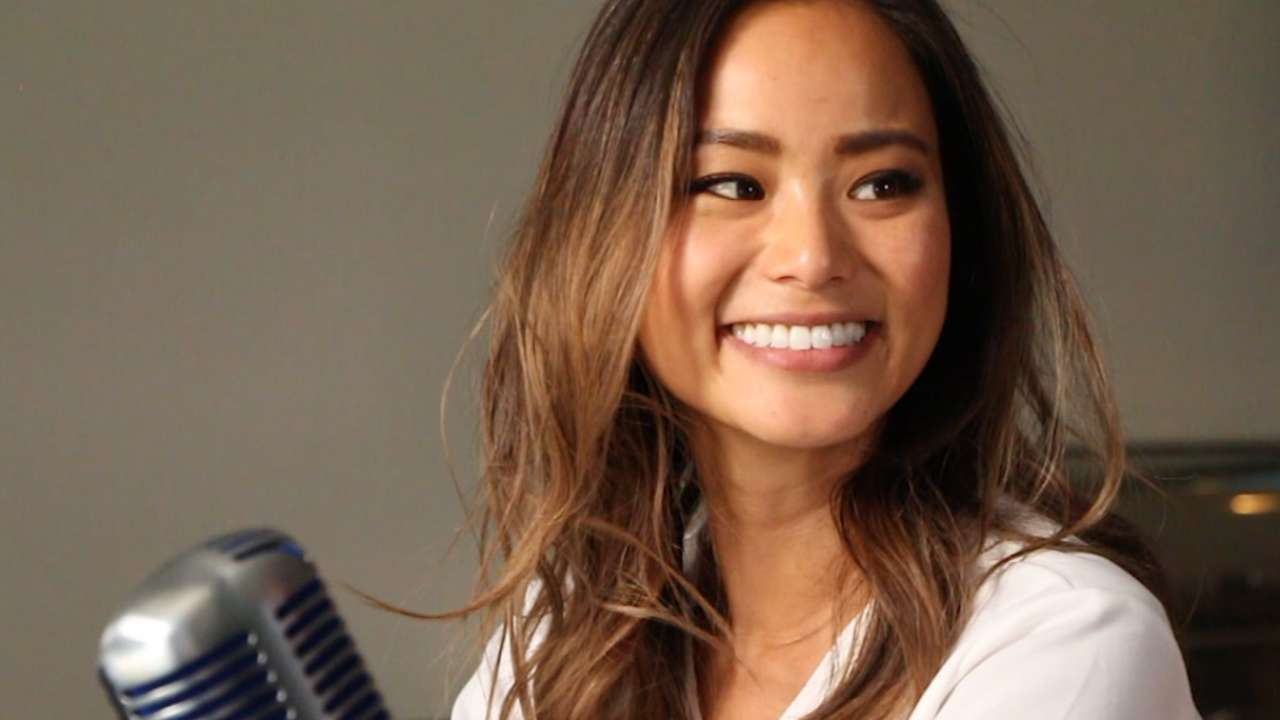 Throwing out a ceremonial first pitch looks a lot easier than it actually is. If throwing a baseball isn't something you are accustomed to doing, then attempting a simple toss from the pitcher's mound to home plate can be complicated. First, the distance between the two is longer than it seems. Throw in a half-filled stadium watching you, and the entire experience can be quite nerve wracking and, at times, embarrassing.
Actress Jamie Chung found this out earlier this season, when she threw out a ceremonial first pitch before a Dodgers game. She was spotted warming up ahead of time and not having much success getting it to her receiver, so maybe it wasn't all that shocking that the same thing happened when it was go time on the real stage.
Still, Chung did get to the ball to the catcher. It bounced a couple of times, but who cares?
Charmingly self-deprecating, Chung didn't hold back while critiquing her performance in the "Express Written Consent" booth with MLB.com host Jeremy Brisiel.
"It's an embarrassment to my family, to my team, to the people of Los Angeles," Chung barbed. "It's just a disgrace. I was shaking like a tender fall leaf. I was terrified."
How terrified was she?
"I think giving birth to my first child would be easier than doing this," Chung said. "For real."
Presumably, Chung recovered from whatever disappointment she felt after that first pitch. She enthusiastically talked about her latest movie, "Sin City: A Dame to Kill For," which was released earlier this year. She played, as J.B. described it, a "sword-wielding lunatic," an experience she said was quite enjoyable.
"It was really fantastic, actually," Chung said. "It was a very short and quick process."
Chung got her acting break after trying out for MTV's "Real World" and making the cut, starring in the San Diego-based 14th season. She then launched a successful acting career, landing roles in "Days of Our Lives," "Greek," "Sorority Row," "Sucker Punch" and "The Hangover Part II."
Prior to going into acting full-time, she studied economics at the University of California at Riverside, graduating in 2005.
The 31-year-old Chung sported a Dodgers jersey during her first pitch and "EWC" appearance, but truth be told, she's a Giants fan. That's understandable, considering she was born and raised in San Francisco. She was the manager of her high school's baseball team that went to the state championship her senior year, and guess where they played? The Giants' ballpark.
"Even before it opened for the season," Chung said, "We played at that park."
She identified that as her fondest memory, other than, of course, "winning two World Series -- almost back-to-back."
Alyson Footer is a national correspondent for MLB.com. Follow her on Twitter @alysonfooter. This story was not subject to the approval of Major League Baseball or its clubs.