Cardinals-Giants, NLCS Game 4: Did you know?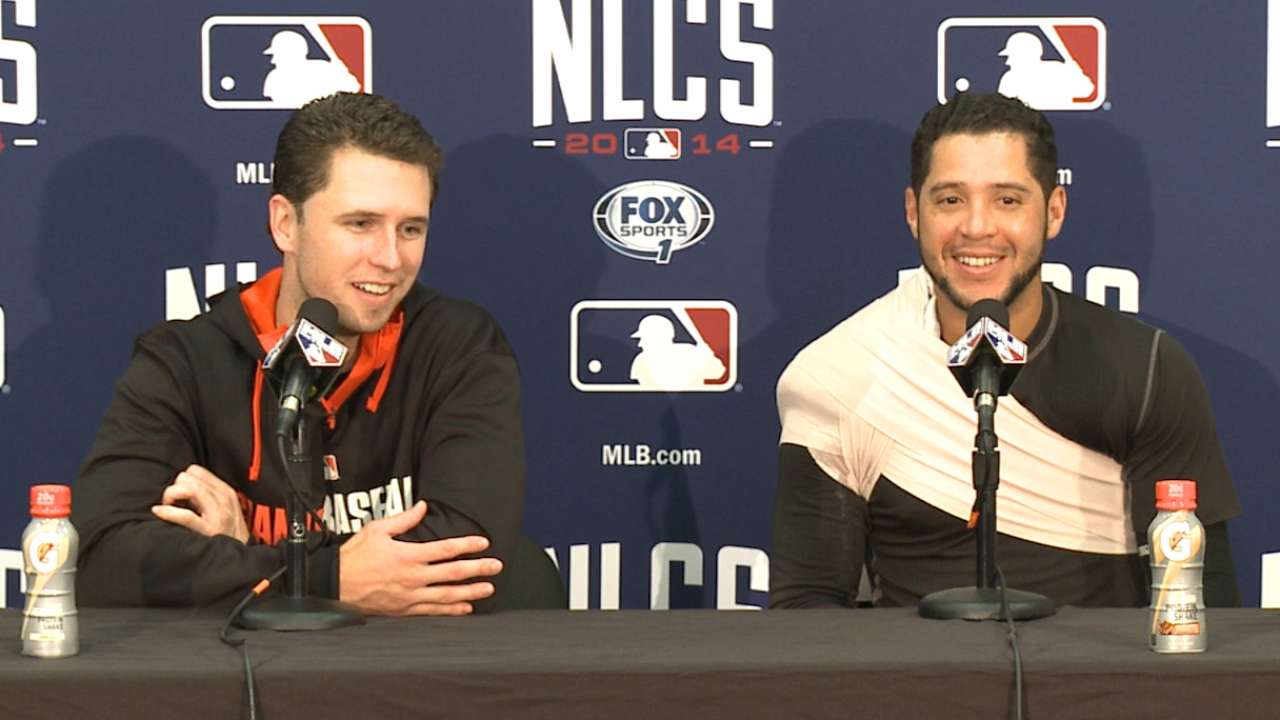 San Francisco rode six innings of shutout relief and a three-run sixth inning to win, 6-4, on Wednesday night and take a commanding 3-1 series lead over St. Louis.
Here's what you need to know about the Giants' win heading into Game 5:
• The Cardinals have never come back from a 3-1 deficit to win a postseason series. They are 0-4 in franchise history and were ousted in Game 5 in three of the four series.
• The Giants are 6-0 in series when owning a 3-1 lead. They have won Game 5 five times.
• Only one team in the last six years has come back from a 3-1 hole to win the series: the 2012 Giants did it against St. Louis.
• Wednesday was just the second time this postseason that St. Louis didn't score a run in the seventh inning or later.
• This is the fourth straight postseason with a game that featured both starting pitchers throwing fewer than four innings. Cardinals starter Shelby Miller lasted 3 2/3 innings and the Giants' Ryan Vogelsong recorded nine outs.
The last time was in Game 3 of last year's National League Division Series between the Braves and Dodgers. Prior to that, the previous four instances all included St. Louis.
• The first six leadoff hitters all reached base via a hit, a first in postseason history. The Cardinals became the first team ever with three straight leadoff doubles to start a playoff game.
• Kolten Wong has seven postseason hits -- all for extra bases. He hit a double and blasted a solo home run on Wednesday night.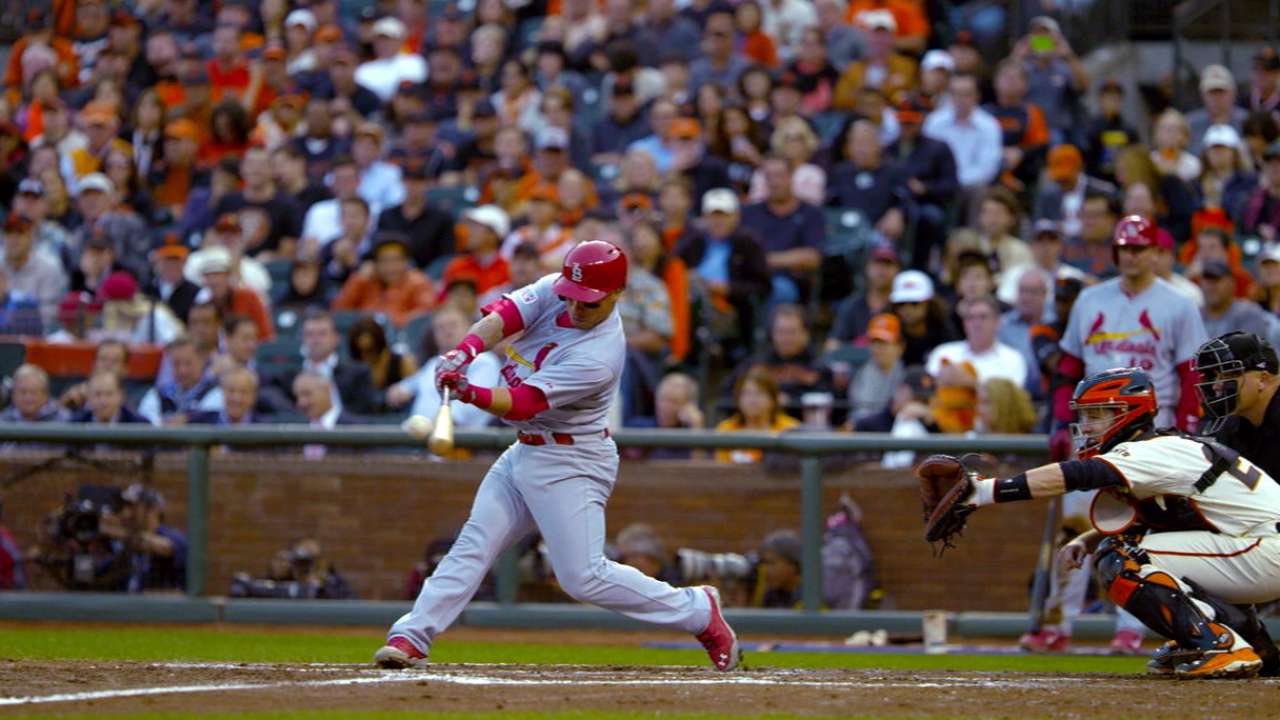 • Wong's home run was the sixth by a Cardinals rookie this postseason, tying a Major League record.
• Vogelsong gave up four runs on Wednesday night, which matched the amount he had given up in his five career postseason starts combined.
• The Cardinals have not carried a lead into the seventh inning in any of their eight playoff games this year.
• In two postseason appearances this year, Yusmeiro Petit has thrown nine innings of shutout ball while allowing just two hits and striking out 11.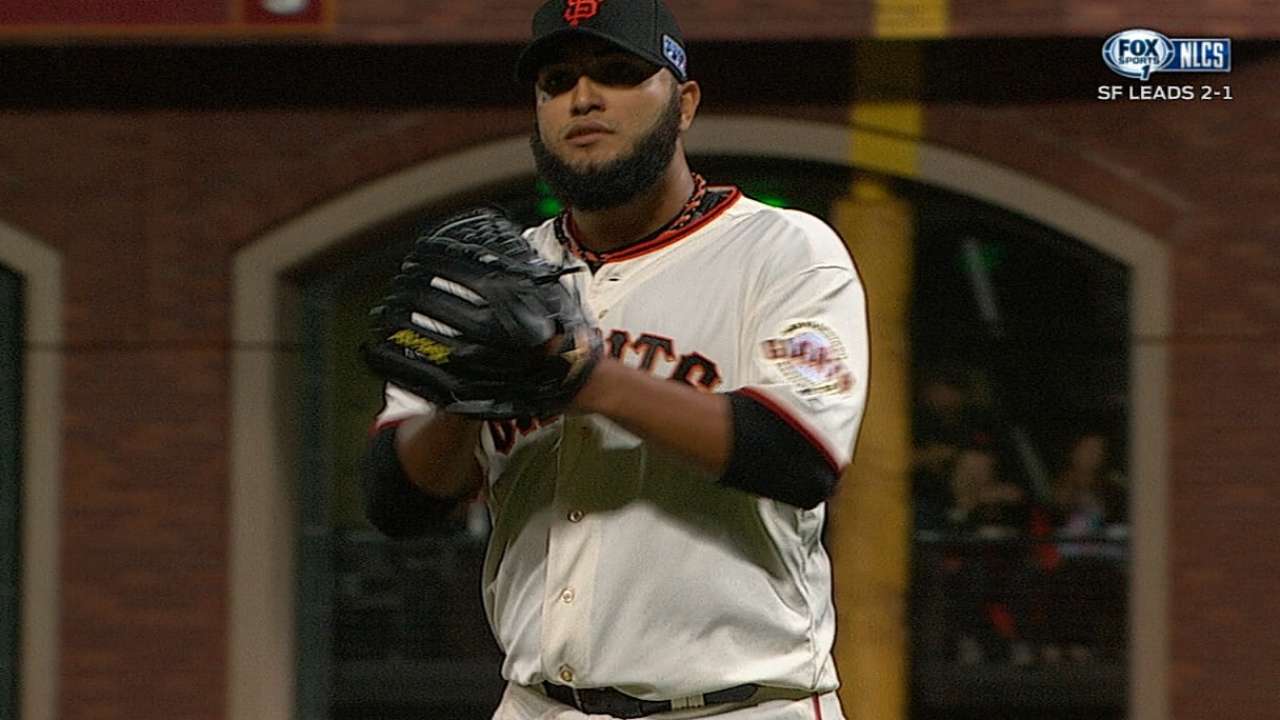 Matthew DeFranks is an associate reporter for MLB.com. This story was not subject to the approval of Major League Baseball or its clubs.