Bochy likes versatility of Giants' bullpen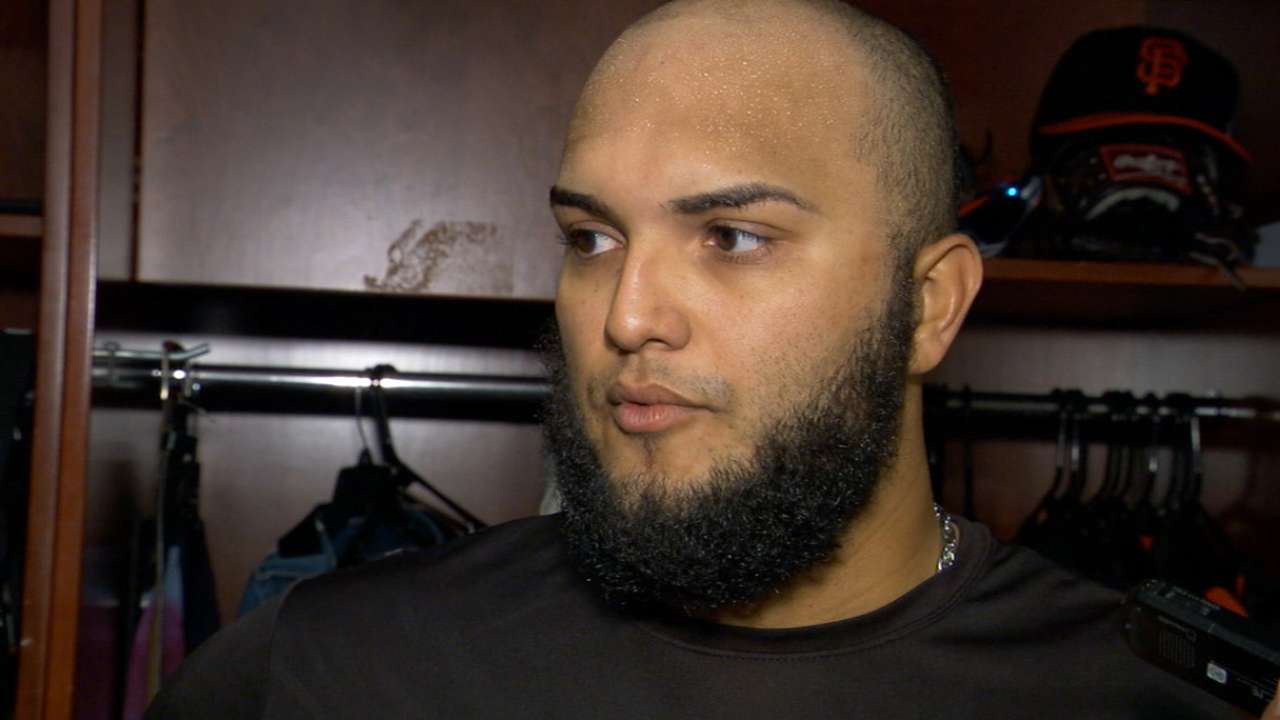 SAN FRANCISCO -- Giants manager Bruce Bochy is a master at using his bullpen, thus he has been watching with admiration as the Royals, with their own set of lights-out relievers, have marched into the World Series for the first time in 29 years, winning eight consecutive postseason games.
The next stop for the Royals is the World Series, which will open in Kansas City on Tuesday night. The Giants are one win away from joining them after six of their relievers shut down the Cardinals in a 6-4 San Francisco win in Game 4 of the National League Championship Series at AT&T Park on Wednesday night. The Giants can wrap up the best-of-seven series with a win at home on Thursday night (5 p.m. PT, FOX Sports 1).
"I've seen their bullpen firsthand," said Bochy, whose team was swept in a three-game series by the Royals at Kauffman Stadium from Aug. 8-10 and scored only six runs. "I love our bullpen, but their bullpen is a little more defined. Their seventh, eighth and ninth inning, they just have those three guys, where we go matchups a little bit more. They're power guys. I've been in that situation. Our bullpen might be a little bit more versatile, but we don't have those defined roles."
For Kansas City, Bochy is talking about Kelvin Herrera, Wade Davis and closer Greg Holland. They all throw hard and they all throw strikes. When the Royals have a lead heading into the seventh inning, they pretty much can wrap the game up with a neat little bow.
Bochy has settled on Sergio Romo to pitch the eighth and Santiago Casilla to close. Casilla earned his second save of the series and fourth of the postseason on Thursday night. How good has Casilla been? He hadn't allowed a hit since Sept. 11 until Jon Jay singled to center on an 0-2 pitch with two outs in the ninth inning on Wednesday night. Casilla still hasn't allowed a run since that date.
As Bochy said, before the eighth, it's mixing and matching with left-handers Javier Lopez and Jeremy Affeldt and righties Hunter Strickland and Jean Machi.
With Yusmeiro Petit bridging the gap from Ryan Vogelsong until Affeldt continued the parade of relievers in Game 4, Bochy manipulated his bullpen to perfection. The six relievers held the Cardinals to no runs on four hits after Vogelsong was yanked in the third inning and St. Louis leading, 4-1.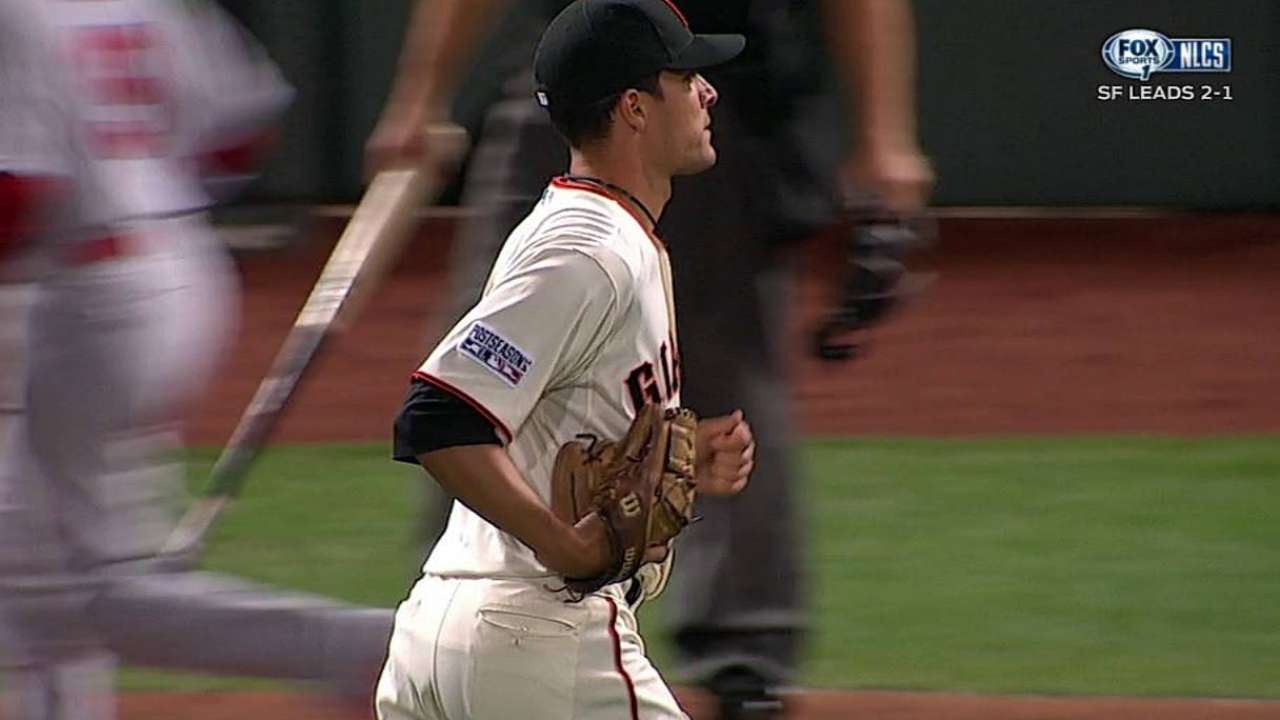 "I don't know if we have the best bullpen, but I believe in our bullpen more than some people might," said Lopez, who's used mostly against lefty hitters and faced one batter Wednesday, getting Matt Adams to ground out, ending the seventh. "We're not the flashiest bullpen. We're not going to light up radar guns. But I think we're effective and we complement each other very well."
The numbers don't lie. Statistically, the Royals have had the best bullpen this postseason by just a shade with a 1.80 ERA, but the Giants are just behind at 1.83. Kansas City is 6-0 with six saves, while San Francisco is 4-1 with five saves.
During the regular season, the 'pens were also fairly comparable, with the Giants finishing fifth overall in the big leagues with a 3.01 ERA, ninth with 46 saves and third with 32 wins. Comparatively, the Royals were 10th with a 3.30 ERA, tied for third with 56 saves and tied for sixth with 28 wins.
The rookie Strickland is the hardest thrower, but he has allowed four homers this postseason, and Bochy didn't give him a chance to allow another on Wednesday night.
Lopez, who sounds like he will ultimately make a great manager or analyst and has a weekly spot on the local sports radio station, said he follows Kansas City and how every team is doing very closely at this time of year.
"They have a lot of power, they are a great bunch," Lopez said. "We went to Kansas City this season and fortunately -- or unfortunately -- got to watch those guys shorten the ballgame. That's something that's going to be tough for whatever team faces them in the World Series."
Barry M. Bloom is a national reporter for MLB.com and writes an MLBlog, Boomskie on Baseball. This story was not subject to the approval of Major League Baseball or its clubs.