Gonzalez shows no rust during solid Game 4 effort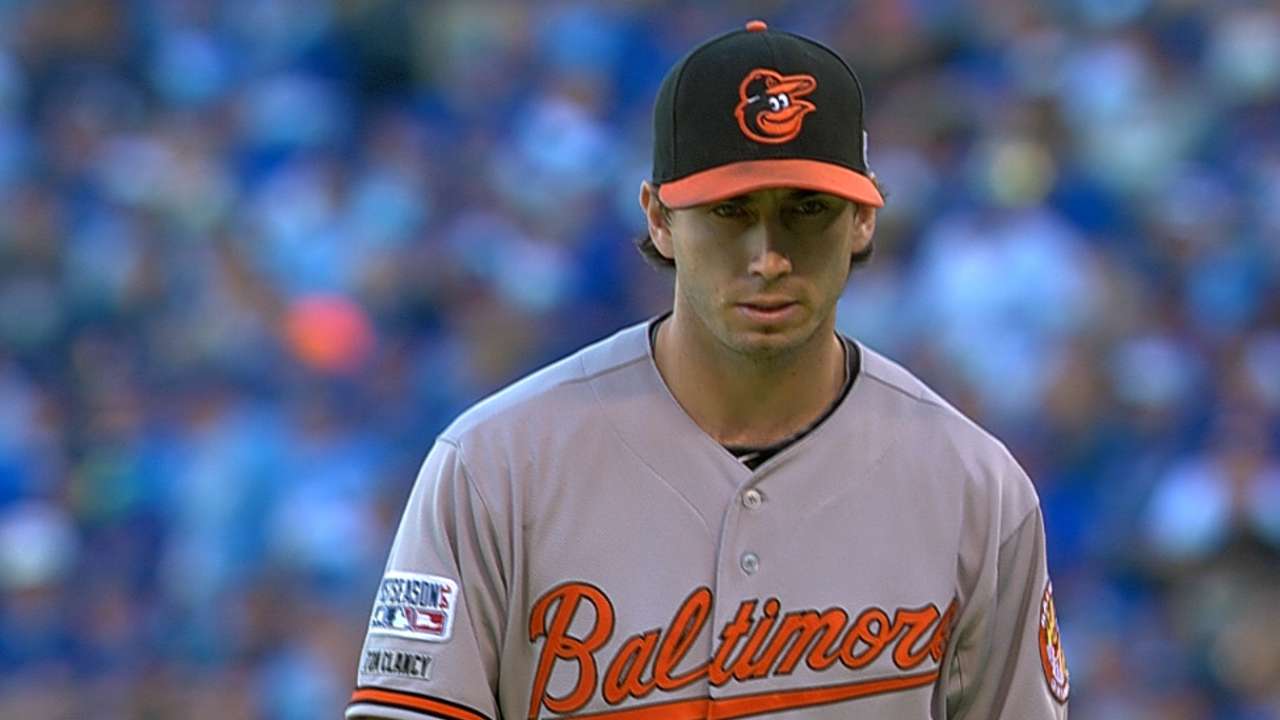 KANSAS CITY -- Miguel Gonzalez delivered a solid start in Game 4 of the American League Championship Series on Wednesday night, but like just about everything else for the Orioles in this series, things didn't quite go as planned.
Pitching for the first time in 16 days, Gonzalez went 5 2/3 innings to give the O's their longest outing by a starting pitcher in the ALCS. But the end result was the same, as Baltimore fell to the Royals, 2-1, at Kauffman Stadium to complete a four-game sweep that eliminated Baltimore from the postseason.
wacky first inning
in which the only ball that left the infield was the final out.
"The first inning was a tough one to swallow," said Gonzalez, who allowed four hits, struck out four and walked four.
It all started with an infield single by leadoff hitter Alcides Escobar that took a bad hop near second base. Gonzalez then tried to go inside on his first pitch to Nori Aoki, but the ball got away and hit him in the leg. A sacrifice bunt advanced the runners. After that, Eric Hosmer grounded to first baseman Steve Pearce, who threw home. Catcher Caleb Joseph couldn't hold on to the ball as he attempted to tag Escobar, and the ball scooted to the backstop allowing Aoki to score as well. Suddenly, Gonzalez and the O's were down, 2-0.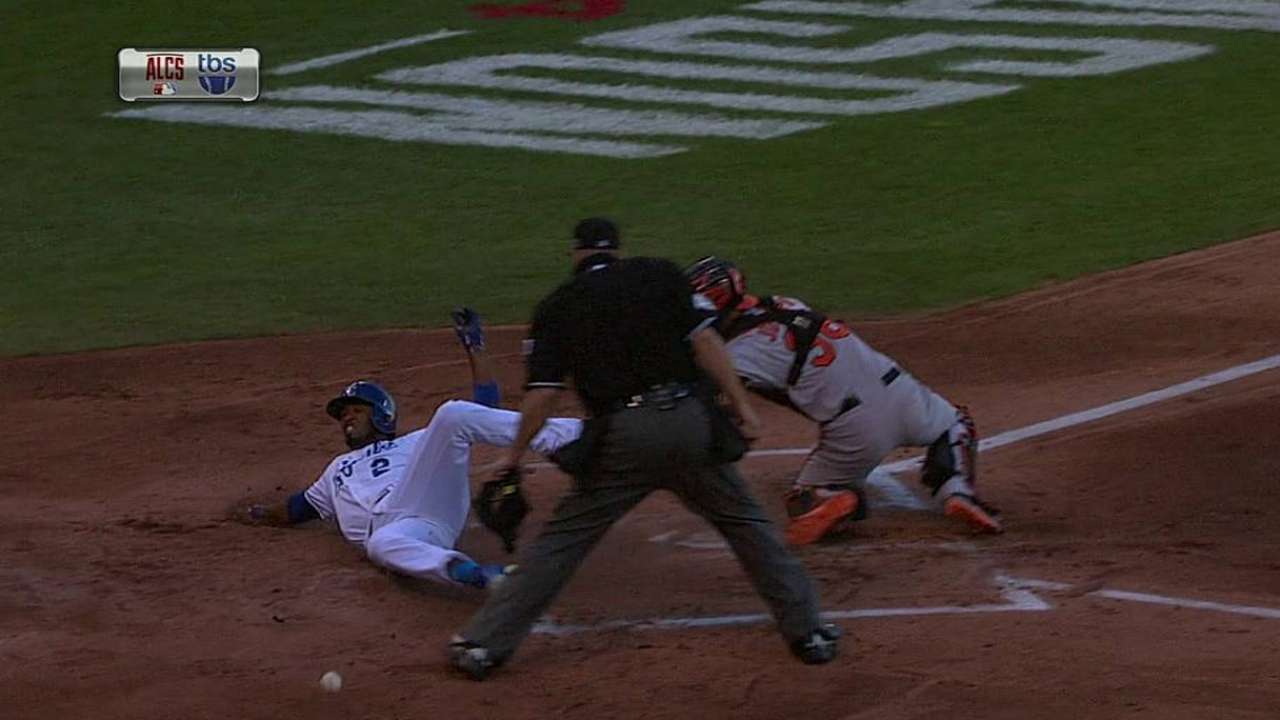 Joseph said the inning was a reflection of a series that did not go the way the Orioles wanted.
"Today is a perfect example of what happened," Joseph said. "They didn't get a ball out of the infield and they scored two runs. It cost us the game."
Gonzalez settled in after the first and allowed just one base runner to reach scoring position.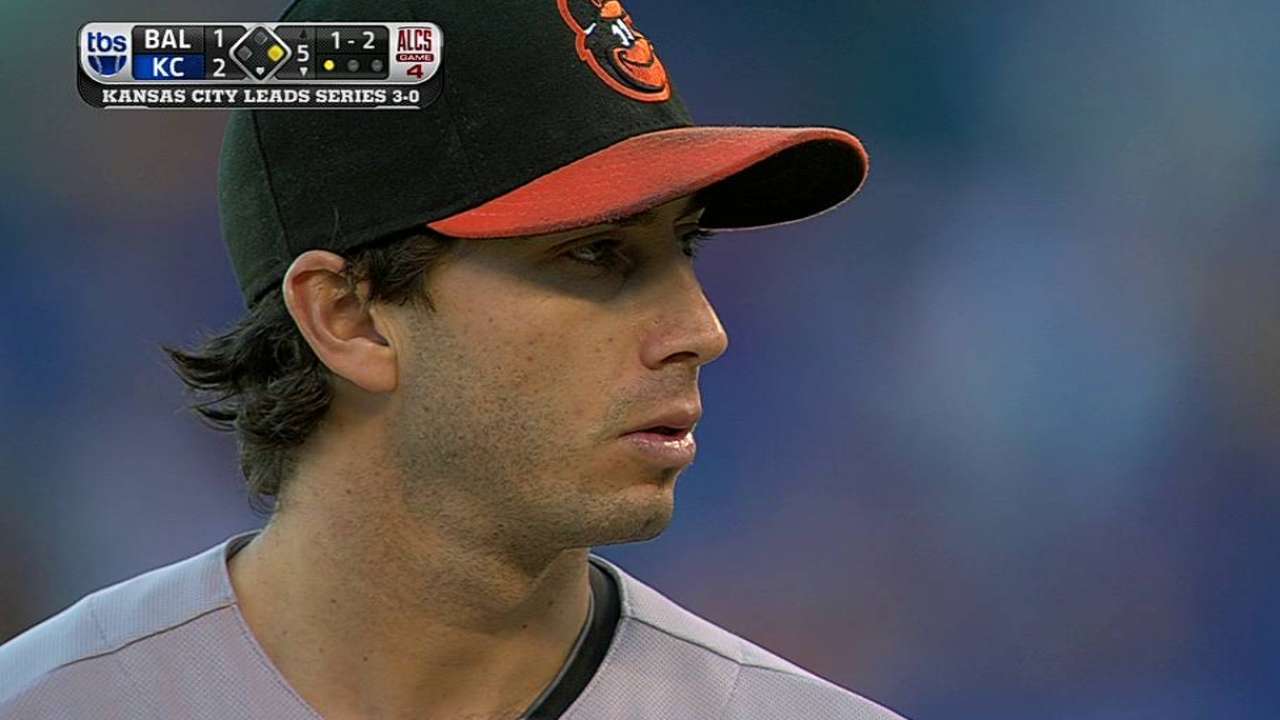 "Miggy was solid," said manager Buck Showalter.
But just like in Game 3, the Orioles managed only one run and thus could not capitalize on a solid outing from their starter. Gonzalez pitched well enough to give Baltimore a chance to extend the series, but the club headed home earlier than they'd hoped.
"It's really tough to swallow, honestly," said Gonzalez, who won 10 games and posted a career-low 3.23 ERA in the regular season. "It could have gone either way. We could have had a couple wins, but we didn't."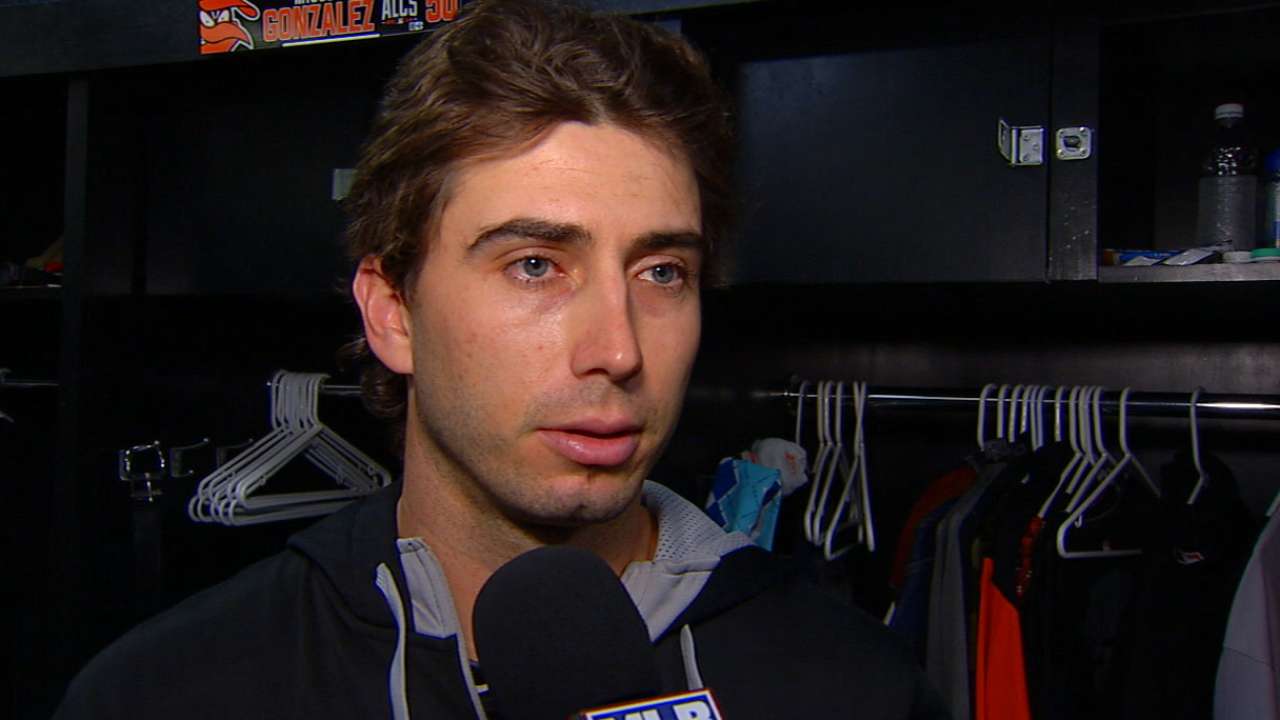 Gonzalez allowed two runs (one earned) in a
Austin Laymance is a reporter for MLB.com. Follow him on Twitter at @jalaymance. This story was not subject to the approval of Major League Baseball or its clubs.