Tale of the tape: Cardinals-Giants, Game 5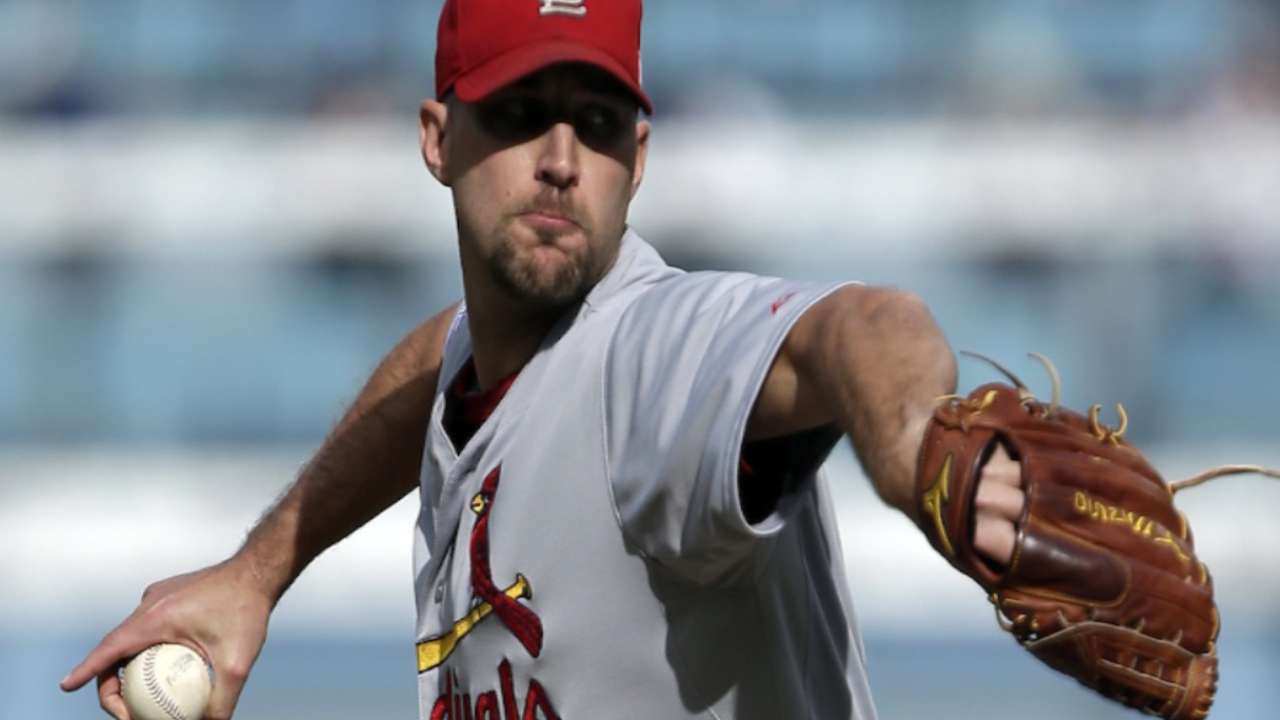 Adam Wainwright, Cardinals
Against the Giants
2014: 2 GS, 1-1, 5.25 ERA
Career: 12 G, 10 GS, 5-5, 3.11 ERA
Loves to face: Gregor Blanco, 3-for-23, 2 K
Hates to face: Pablo Sandoval, 8-for-23, 2B, 2 RBI, 3 BB
Game breakdown
Why he'll win: Because he's due. Wainwright is winless in his last five postseason starts (dating back to last season's National League Division Series), a streak too long for one of baseball's best pitchers.
Pitcher beware: Wainwright hasn't been the same pitcher this postseason. In both of his playoff starts this year, he hasn't escaped the fifth inning while allowing opponents to post a .405/.458/.524 line against him.
Bottom line: For the Cardinals to grab a key Game 5 victory, they'll need their ace to snap back into form. That means at the very least finishing five innings.
Madison Bumgarner, Giants
Against the Cardinals
2014: 2 GS, 1-1, 3.00 ERA
Career: 7 GS, 3-4, 3.97 ERA
Loves to face: Matt Holliday, 3-for-21, 5 K
Hates to face: Jon Jay, 8-for-16, 3 2B, 3 RBI, BB
Game breakdown
Why he'll win: Bumgarner is perhaps the hottest pitcher this postseason, and he carries a 0.76 ERA and a 0.72 WHIP (in three playoff starts) into Game 5. His shortest outing this postseason was a seven-inning effort in the NLDS.
Pitcher beware: Bumgarner has surprisingly struggled to pitch effectively in San Francisco this season, owning a 4.03 ERA and a 1.24 WHIP in pitcher-friendly AT&T Park. He hasn't won at home in more than a month.
Bottom line: Bumgarner gives the Giants the best chance to win in Game 5, dominating hitters this October with a 23-to-3 strikeout-to-walk ratio.
Matthew DeFranks is an associate reporter for MLB.com. Follow him on Twitter @MDeFranks. This story was not subject to the approval of Major League Baseball or its clubs.