Royals look forward to tough NL opponent
Game 1 of World Series to be played Tuesday night in Kansas City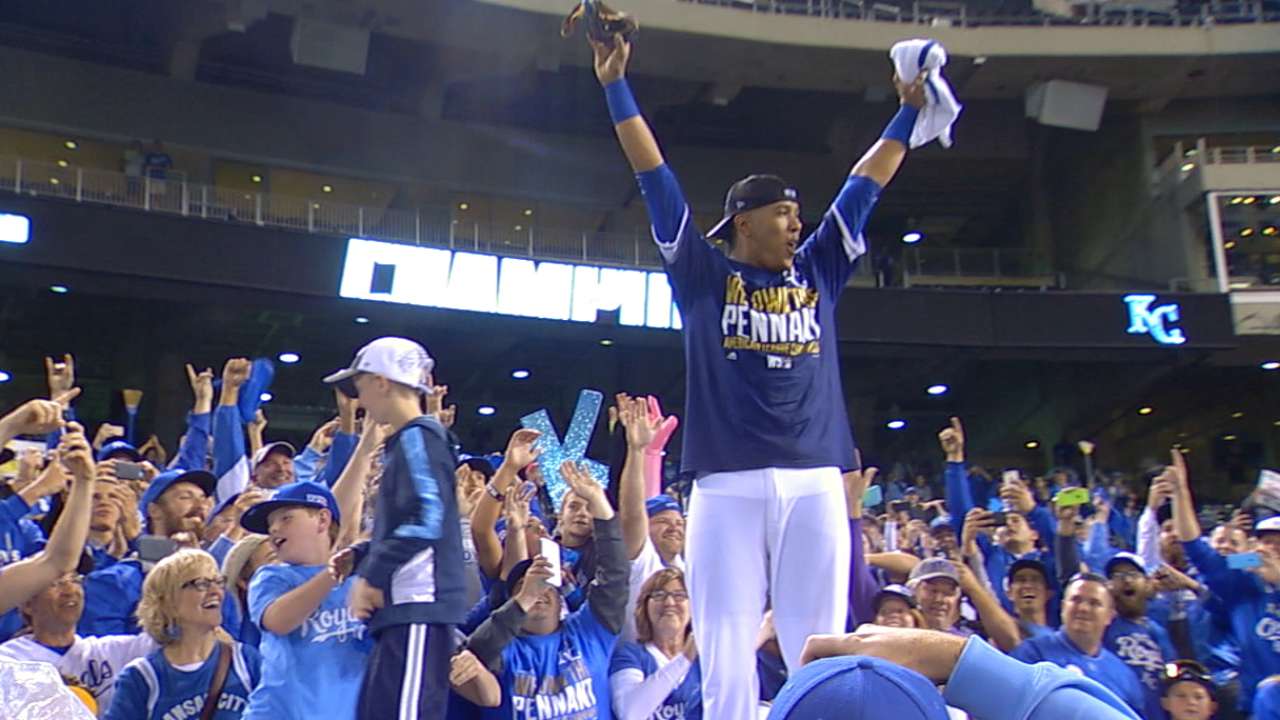 KANSAS CITY -- After claiming the American League pennant with a 2-1 win over the Orioles in Game 4 of the AL Championship Series, Kansas City celebrated in style with a prolonged party and a well-received thank you to their patient fans, all part of a euphoric, indelible Wednesday afternoon at Kauffman Stadium.
Now comes the hard part.
Kansas City will spend the next week preparing for its third World Series appearance in franchise history.
The Royals will face either the Cardinals or Giants, who remain embroiled in a hotly contested National League Championship Series.
The Royals faced the Cardinals four times this season -- twice at The K, and twice at Busch Stadium -- and won three times. San Francisco made a trip to Kansas City for a three-game series, and the Royals swept the National League Wild Card winner.
First baseman Eric Hosmer would not make any predictions for the upcoming round, instead preferring to enjoy what will be a long celebration period for Kansas City.
"No idea, we don't even know who we're going to play yet," Hosmer said. "We're just going to enjoy this moment and we're going to try to stay hot as a team and play our game."
Third baseman Mike Moustakas echoed Hosmer's sentiment.
"We're going to enjoy this for a little while, a couple days, and get back to work and get our heads back in the right place and go win a World Series," he said.
The Royals will not play until next Tuesday, when Game 1 of the World Series kicks off in Kansas City.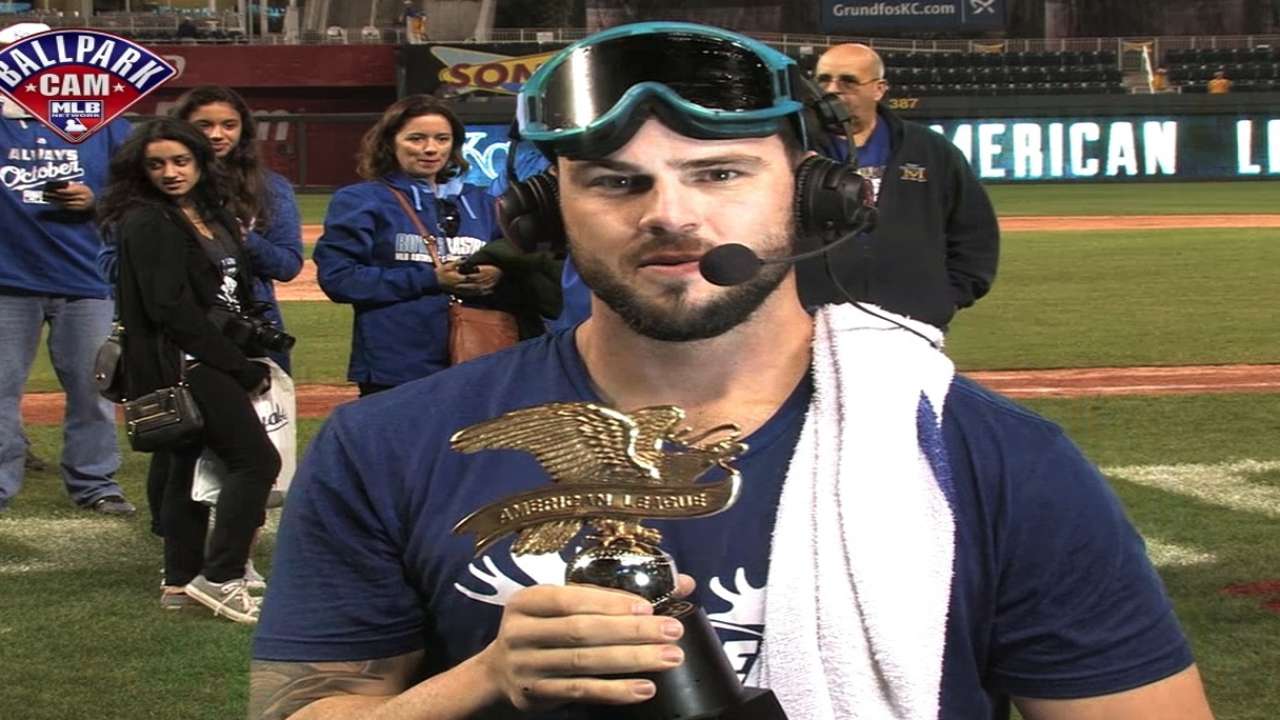 • Related video: Moustakas talks about going to the World Series
In the meantime they will closely monitor the progress of the series in the opposite league.
A matchup with the Cardinals would mean a rematch of the 1985 World Series, which Kansas City won in seven games, and an endless supply of storylines. Or they could face the Giants, who are searching for their third World Series title in five years.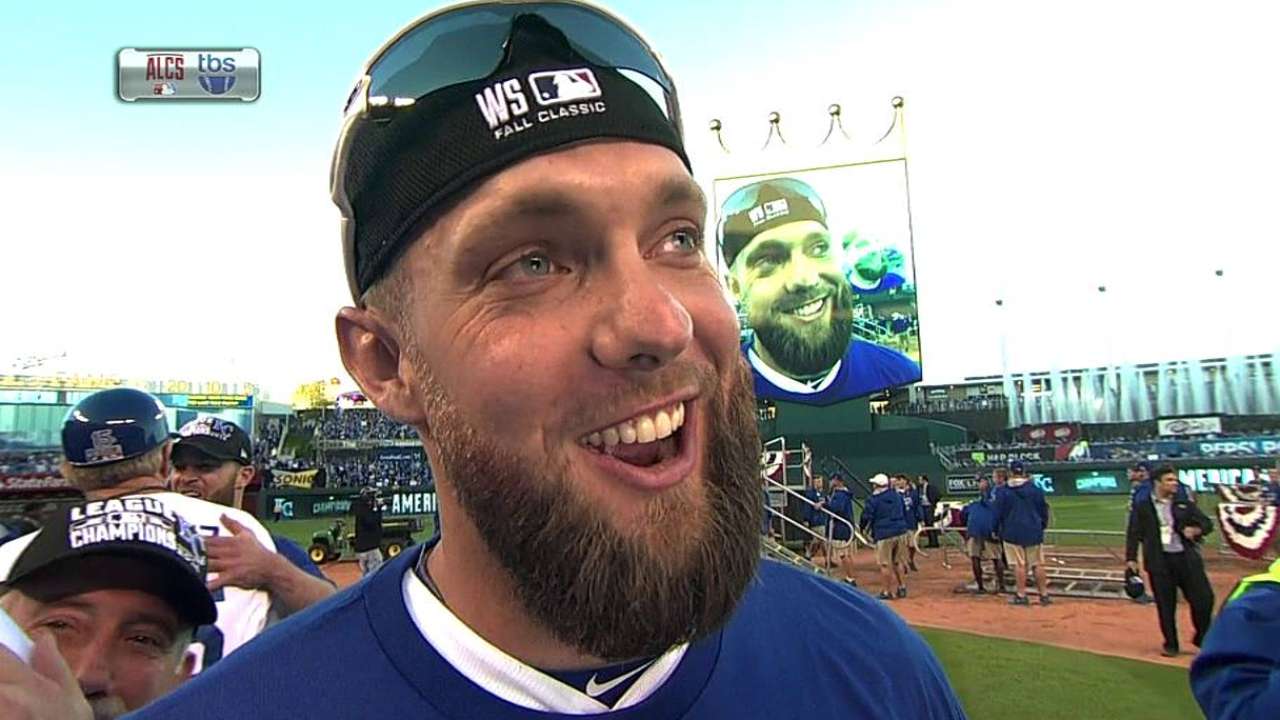 • Related video: Gordon talks winning AL pennant
"Both of those teams have incredible lineups and incredible pitching, so I don't think it matters who we face, it's going to be tough," said relief pitcher Wade Davis.
ALCS MVP Lorenzo Cain has no preference in opponents.
"I don't care. Who we play is who we play. We just have to score more runs than them," Cain said.
Jackson Alexander is an associate reporter for MLB.com. This story was not subject to the approval of Major League Baseball or its clubs.