Hunsicker happy to be reunited with Friedman
Executive mentored Dodgers' new president in Tampa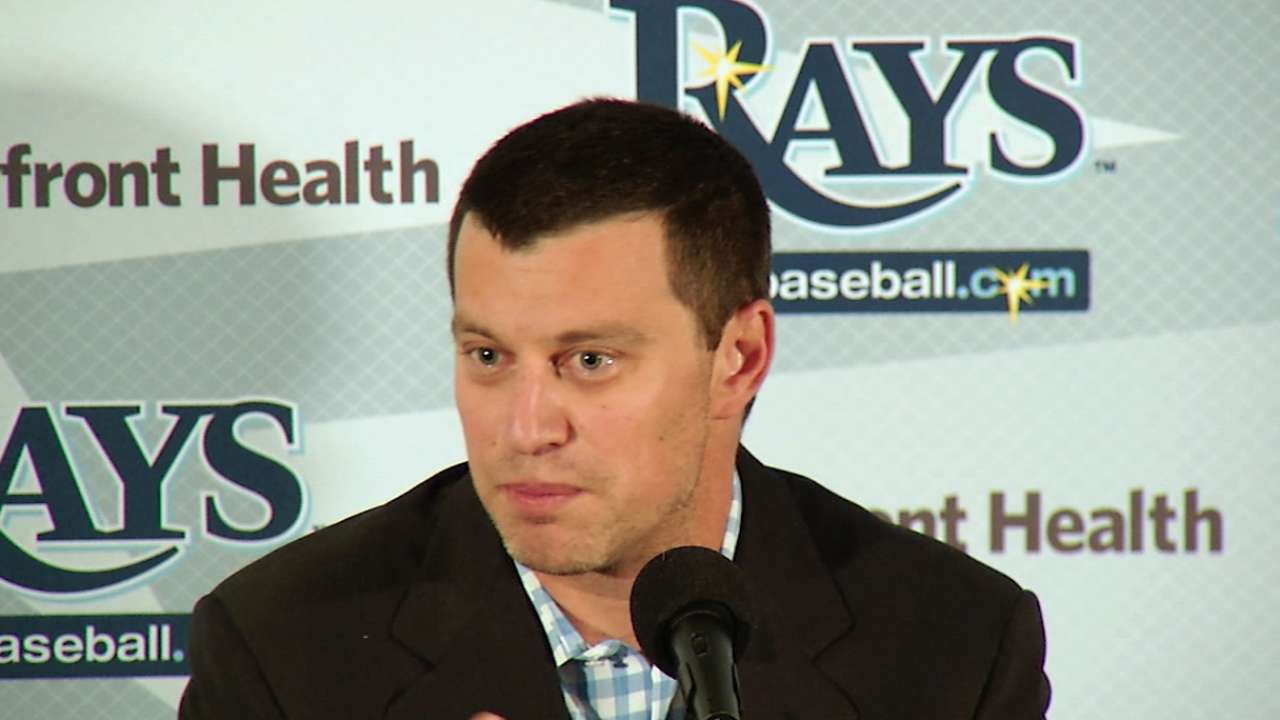 LOS ANGELES -- When 28-year-old Andrew Friedman was promoted to Tampa Bay's general manager in 2005, Gerry Hunsicker was brought in to serve as executive vice president and mentor, a job Hunsicker left when it was clear that Friedman didn't need any more mentoring.
Hunsicker joined the Dodgers two years ago as a senior advisor and now is reunited with Friedman, who was named Tuesday to the newly created job of Dodgers president of baseball operations.
"What Andrew brings to the table is the versatility and ability to work with everyone, from the 40-year veteran baseball man to the newer, metric-oriented, analytical-oriented new kid on the block," said Hunsicker. "He has the understanding and respect for the traditions of the game that came before him and the uncanny ability to meld information from every source to arrive at the best decision."
So, Friedman isn't old school and he's not Moneyball Paul DePodesta. He's a hybrid that hasn't reinvented the game by trashing its customs, but embraces an algorithm if it leads to a better outcome.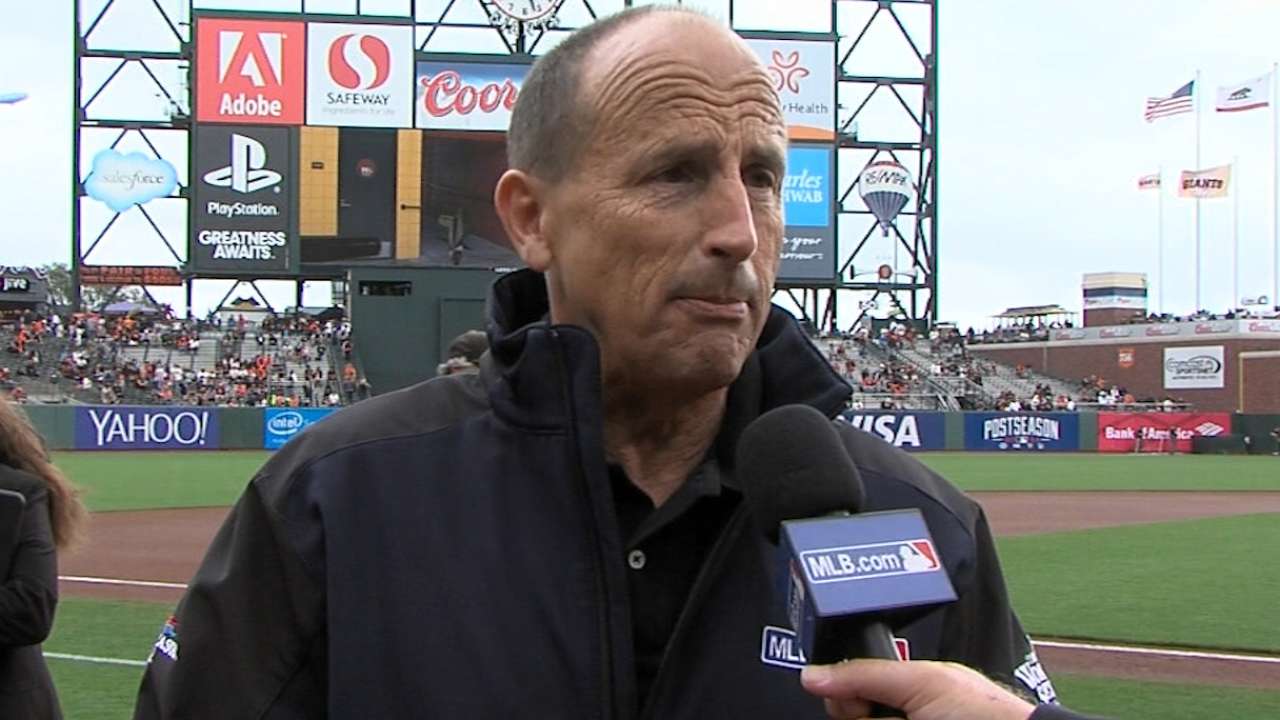 Video: Justice on Friedman to Dodgers
Will Friedman's success in the small market of Tampa transfer intact to the demanding spotlight of the Southland?
"His game plan will work in any market," said Hunsicker, who was a general manager in New York and Houston. "There is a different pressure in a big market from a small market. People don't have much patience in this business. Everybody wants to win. There will be some transition, but Andrew will evaluate and develop a plan, not just for the next year, but like he did in Tampa Bay, to be successful year in and year out.
"It's one of the major challenges for a major market team, to try to spend the resources wisely with one eye on the present and the other on the future. It's very hard to stay disciplined and committed to the game plan that may seem strange or unexplainable to fans or people on the outside. That's why you need to stay focused."
In addition to being a GM and senior advisor, Hunsicker has been a traveling secretary, Minor League pitching coach, scout, arbitration analyst, even assistant athletic director at Florida International University, where he earned a Master's Degree in management. Despite that resume, it seems Hunsicker came away from Tampa having learned as much from Friedman as vice versa.
"It was one of the most unique experiences of my career," he said. "I had a chance to come on board and work alongside Andrew from the very beginning as he put a new management team in place. I didn't know what to expect. We didn't know each other. With his limited background in baseball, I wasn't sure.
"But it didn't take long. In the first month, it became apparent to me that he was wise beyond his years baseball-wise, even though he hadn't worked in professional baseball. He was a great student of the game, he had played college ball [at Tulane]. He had a good grasp of what the game was all about. That, coupled with his astute ability and passion for the analytical side of the game, created a very successful cross to set the foundation for a successful baseball executive."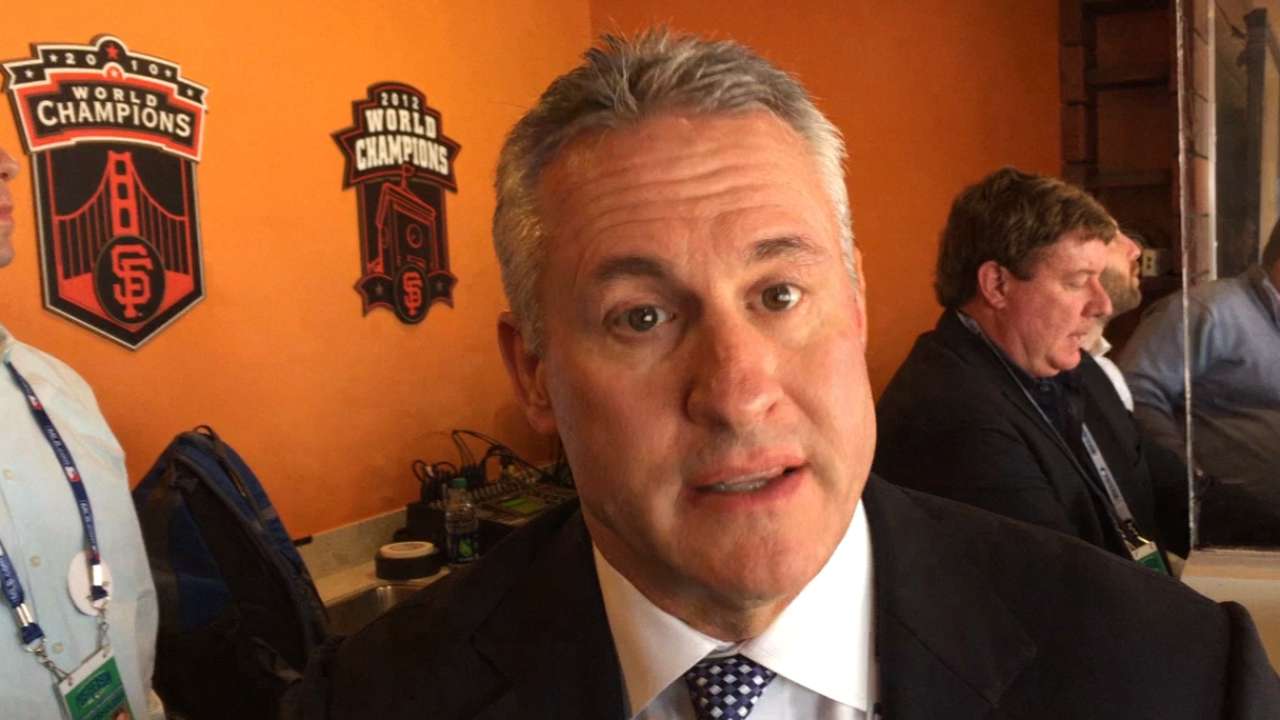 Video: Sax on Friedman joining Dodgers
Friedman remained in radio silence Wednesday, leaving unanswered questions about his plans for manager Don Mattingly, for pending free agent Hanley Ramirez, for the bullpen, for a fifth starter and for the vacant farm director's job.
Along with that new farm director, Dodgers president Stan Kasten said Friedman will probably hire a "general manager." Bryan Minniti is the name already rumored, because he just left the Nationals, where he worked with Kasten. Tampa Bay owner Stuart Sternberg said Friedman can't poach any Rays officials.
Kasten said Friedman believes he's already behind schedule for an offseason, but Hunsicker didn't sound concerned.
"From the beginning in Tampa, Andrew always knew what he wanted to do," he said. "It was a very short learning curve with him. He's a quick study who didn't take long to be successful."
Hunsicker said he wasn't involved in the Dodgers' recruiting of Friedman.
"I was as shocked as anyone else when the announcement was made," he said. "I had absolutely no role or part leading up to it."
Hunsicker said he expects to serve Friedman in a support role similar to what he's done for Kasten and former GM Ned Colletti (now special advisor to Kasten) the past two years.
"I'm exactly where I want to be in my career," he said. "I have no interest or desire in a high-profile, visible role. I'm comfortable doing what I'm doing and look forward to the next chapter."
Ken Gurnick is a reporter for MLB.com. This story was not subject to the approval of Major League Baseball or its clubs.