Lineups breakdown: Giants vs. Cardinals, Game 4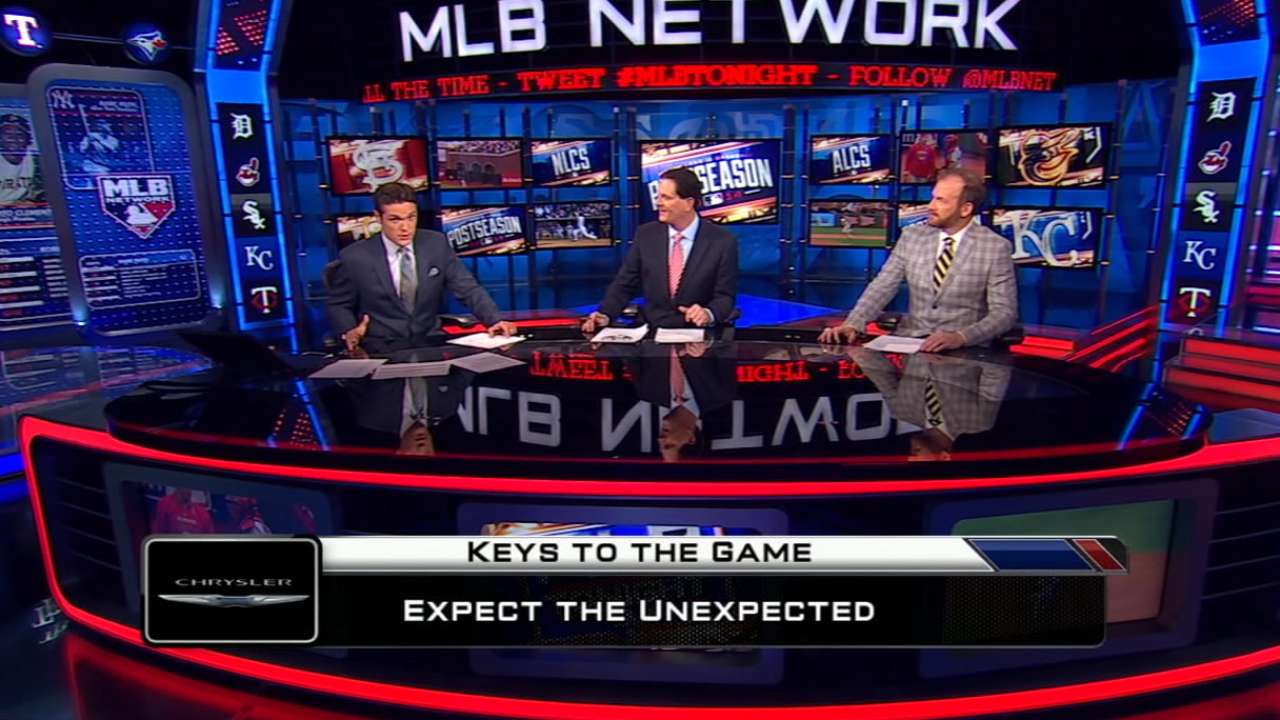 The Giants are looking to take a commanding 3-1 National League Championship Series lead. The Cardinals are hoping to even the series at 2-2.
The last two NL teams remaining play Game 4 at 8 p.m. ET tonight at AT&T Park. The game will be televised on FOX Sports 1.
Here's a breakdown of the lineups:
CARDINALS
The Cards face old nemesis Ryan Vogelsong, who twice threw seven innings of one-run ball against them in the 2012 NLCS.
St. Louis handled Vogelsong OK this year, as the right-hander was 0-1 with a 4.05 ERA in two starts against the Cardinals.
Matt Carpenter has had the most success against Vogelsong, hitting .417 (5-for-12) with a triple. Matt Holliday (5-for-17, .294) also has solid numbers against the righty.
No Cardinal has ever taken Vogelsong deep.
1. Matt Carpenter, 3B
2. Jon Jay, CF
3. Matt Holliday, LF
4. Matt Adams, 1B
5. Jhonny Peralta, SS
6. Kolten Wong, 2B
7. A.J. Pierzynski, C
8. Randal Grichuk, RF
9. Shelby Miller, RHP
GIANTS
San Francisco runs out its usual lineup against St. Louis right-hander Shelby Miller, who stands in the way of the Giants and a 3-1 series lead. He brings quite a resume into the matchup. The young righty is 2-0 with a 1.46 ERA in two career starts against San Francisco.
Travis Ishikawa has homered off Miller, while Brandon Belt and Gregor Blanco are each hitless against him.
1. Gregor Blanco, CF
2. Joe Panik, 2B
3. Buster Posey, C
4. Pablo Sandoval, 3B
5. Hunter Pence, RF
6. Brandon Belt, 1B
7. Travis Ishikawa, LF
8. Brandon Crawford, SS
9. Ryan Vogelsong, RHP
Cash Kruth is a reporter for MLB.com. Follow him on Twitter at @cashkruth. This story was not subject to the approval of Major League Baseball or its clubs.