Shields to start for Royals if ALCS goes to Game 5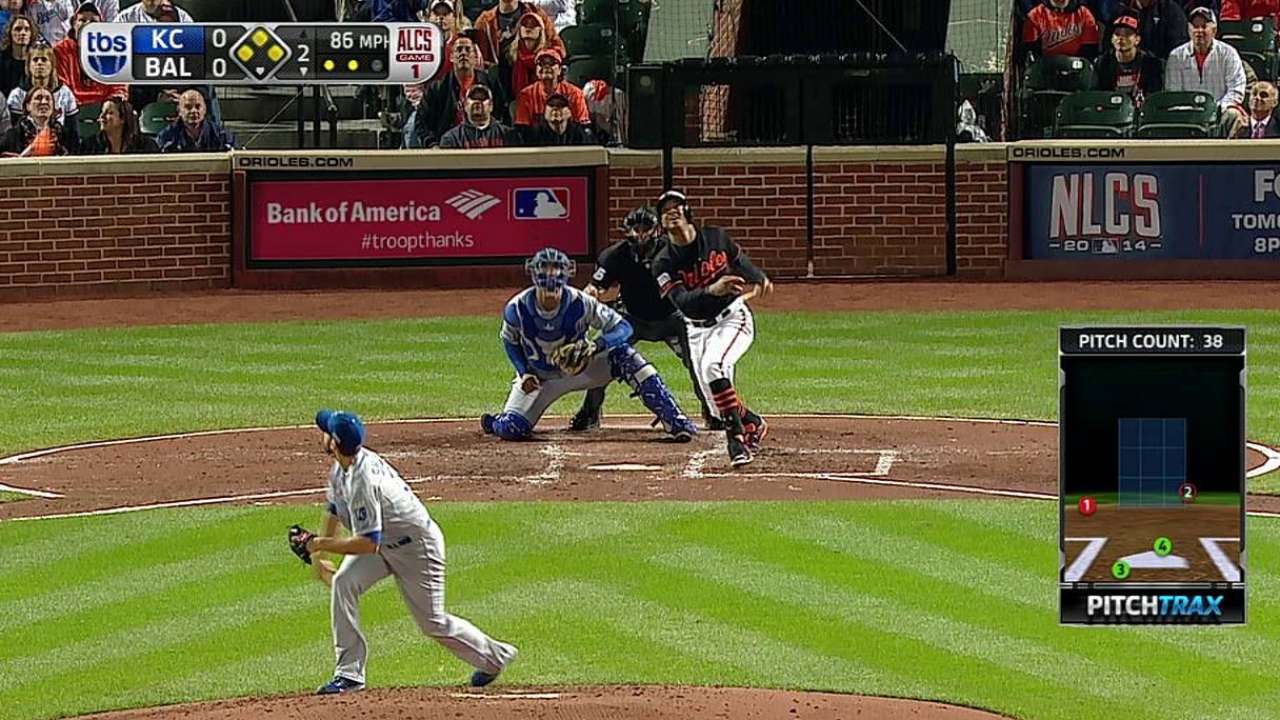 KANSAS CITY -- Should the Orioles force a Game 5 in this American League Championship Series with a win at Kauffman Stadium today, they'll be tasked with going through Royals ace James Shields, who is scheduled to take the mound for Kansas City in a potential Thursday match-up beginning at 3 p.m. CT on TBS.
Shields would likely be opposed by Baltimore's Chris Tillman, forming a rematch of Game 1. Shields allowed four runs and 10 hits in just five innings in the outing at Camden Yards before the bullpen provided damage control in an eventual win.
It marked the second time in three postseason starts this year Shields had completed just five innings. He got through six in his other start. The right-hander's combined ERA from those three is 5.63, which is close to his career postseason ERA of 5.19.
Because of Monday's rain-induced postponement of Game 3, Shields will be going on an extra day of rest -- five total. When going on five-days' rest -- which has happened 96 times in his career -- the right-hander has posted a 3.74 ERA.
Royals manager Ned Yost, when asked if Shields' wobbly performance this postseason played a role in his decision to give his ace more rest rather than pitch him in Game 4, emphatically said, "No."
Lefty Jason Vargas got the start instead, as originally planned.
"We just felt it was best to line it up that way, give everybody as much rest as we can and go get it," said Yost.
Jane Lee is a reporter for MLB.com. This story was not subject to the approval of Major League Baseball or its clubs.