Yost: Perez 'fine,' in Royals' lineup for Game 4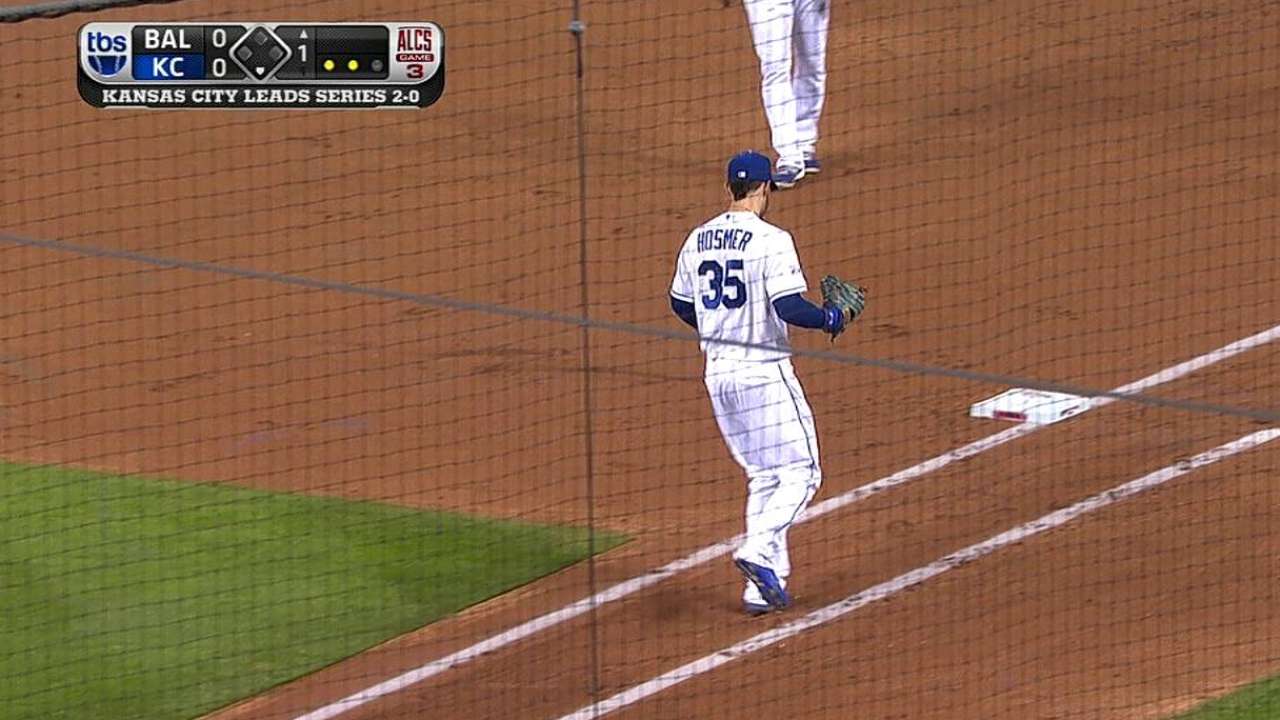 KANSAS CITY -- All is well, apparently, with Royals catcher Salvador Perez.
During Tuesday night's 2-1 victory over the Orioles in Game 3 of the American League Championship Series, Perez took a foul ball off his thumb and was struck in the head by a backswing, but he stayed in the game and was back in the lineup for Game 4 on Wednesday (3 p.m. CT on TBS).
"Yeah, he's fine," was manager Ned Yost's succinct summation.
During Game 2 of the AL Division Series, Perez took a solid hit on the helmet from the backswing of the Angels' Josh Hamilton, prompting some concern but no injury.
Yost does not think that Perez was getting too close to the plate in his crouch.
"Just long backswings. ... Guys are finishing long in the back end. Just one of those things," Yost said.
The Royals keep a close watch on Perez, who suffered a concussion and missed seven days after being struck in the mask by a foul ball on Aug. 3, 2013, in a game against the Mets in New York.
Dick Kaegel is a reporter for MLB.com. This story was not subject to the approval of Major League Baseball or its clubs.