Sarah's Take: Dodgers begin front office shakeup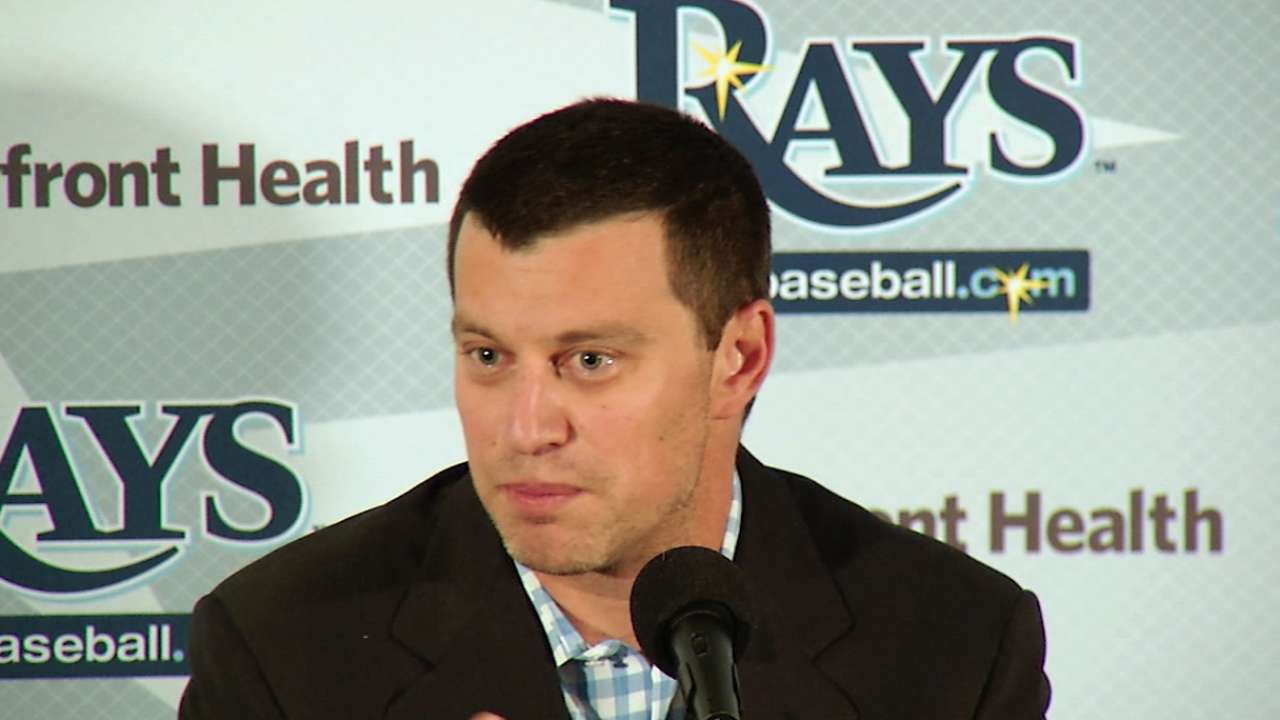 The Los Angeles Dodgers began to transform their front office Tuesday.
Ned Colletti, the club's general manager for the past nine years, was named special advisor to team president Stan Kasten. Andrew Friedman was hired away from the Tampa Bay Rays to be president of baseball operations. Kasten called Friedman "one of the youngest and brightest minds in the game today."
Friedman is expected to hire a new general manager in the coming weeks. During his nine years with the Rays as executive vice president of baseball operations, he developed a reputation as a keen evaluator of talent. The Rays developed players within the organization instead of relying on trades and free agent signings.
In 2005, when Colletti became the Dodgers' general manager, he took over a struggling organization. He brought stability and a tradition of going to the postseason regularly.
Unlike his predecessor, Paul DePodesta, Colletti wasn't a Moneyball-type general manager. Neither is Friedman. That style of evaluation primarily uses statistics, mainly on-base percentage and OPS, to determine the value of a player instead of looking at the whole package. This kind of player evaluation doesn't consider how the players will mesh together. It doesn't find a team leader, nor does it like great defense. Playing good defense and having a good team leader are essential for the success of a team.
Oh yes, Colletti has made several questionable moves that cost the Dodgers much money and frustrated fans. But every general manager does it, since baseball isn't an exact science. Even the best evaluator will make mistakes. Humans play baseball, and we aren't easily predictable.
The Dodgers haven't been to the World Series since 1988, which frustrates everyone who watches or works for the team, so everything is magnified. When Colletti did something good, everyone cheered, but when he made a mistake, everyone criticized him unmercifully.
Under Colletti, Los Angeles signed Nomar Garciaparra, who propelled the team to the National League Wild Card in 2006, and now he's a popular broadcaster on some of the Dodgers games. Colletti traded for Casey Blake and Manny Ramirez at the non-waiver Trade Deadline in '08, and they played integral roles in the consecutive NL West titles of '08 and '09.
Colletti made the mega trade with the Boston Red Sox that brought Nick Punto, Josh Beckett, Carl Crawford, and Adrian Gonzalez to Los Angeles in Aug. 2012, and all of them have contributed to the consecutive NL West titles in '13 and '14. He signed both Zack Greinke and Hyun-Jin Ryu, both of whom may be valued members of the starting rotation for years to come.
Yes, many people blame Colletti for the bullpen problems that undermined the Dodgers' NL Division Series against the St. Louis Cardinals this season. At the beginning of Spring Training, baseball pundits thought the bullpen would be a strength for the team. Colletti couldn't have predicted the rapid downfall of 32-year-old Brian Wilson. After Wilson's brilliance in the second half of 2013, if Colletti hadn't re-signed him, he would have been soundly criticized. Hopefully, Wilson can regain some of his dominance.
Colletti couldn't predict the elbow injury to Chris Withrow, who the Dodgers were depending upon to provide relief.
Why didn't Colletti obtain a reliever at the Deadline on July 31?
The teams that had good relievers wanted young outfielder Joc Pederson or another top prospect in the Dodgers' depleted farm system. Pederson is untouchable, and rightly so.
Friedman and the next general manager have many challenges to meet. The media worries about the payroll flexibility, while the fans only want a championship in Los Angeles. The Dodgers must figure out whether they can get by without the offensive production from Hanley Ramirez. They need to acquire a fifth starter and rebuild the bullpen.
Sarah D. Morris can be reached at sarahmorris27@gmail.com. This story was not subject to the approval of Major League Baseball or its clubs.