Gausman pitching like grizzled veteran in ALCS
O's rookie righty has allowed just one hit in 4 1/3 innings of relief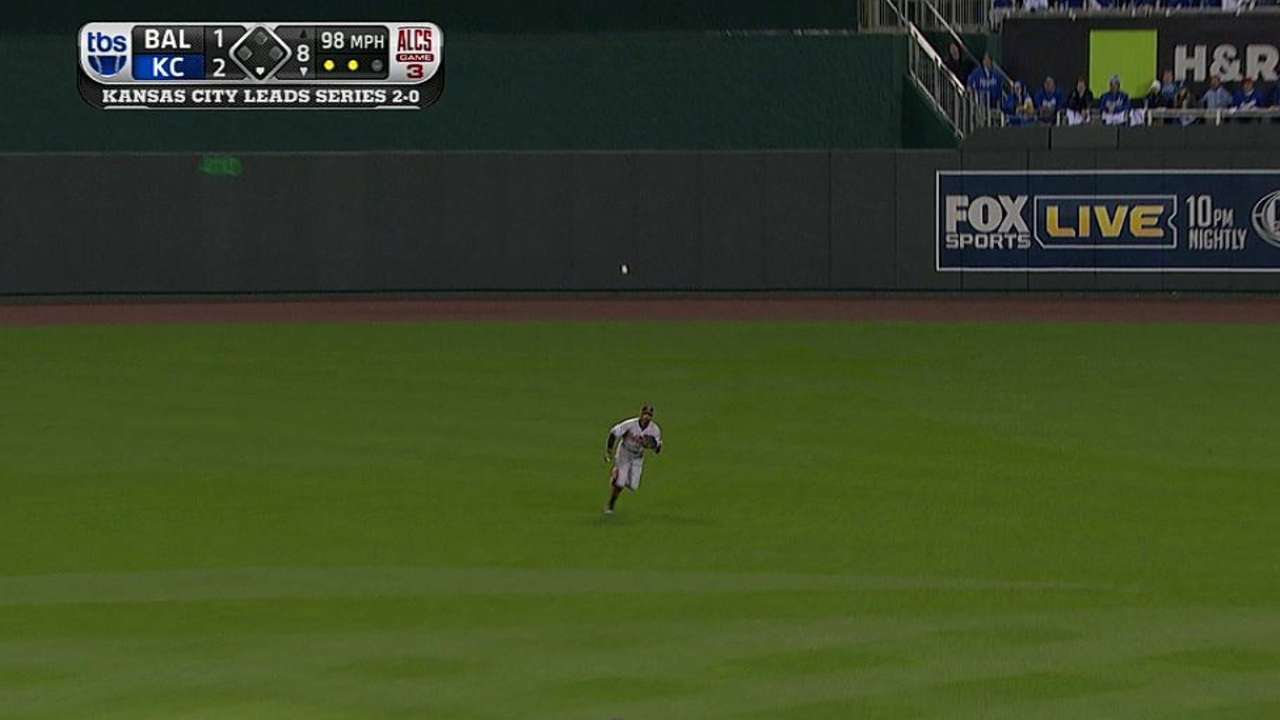 KANSAS CITY -- The American League Championship Series has not turned out how the Orioles envisioned it would, but Baltimore is finding out it has a blossoming young star in rookie right-hander Kevin Gausman.
Gausman retired all eight batters he faced Tuesday night in relief of starter Wei-Yin Chen. But like Chen, the 23-year-old was the victim of some tough luck as the O's lost Game 3 of the ALCS to the Royals, 2-1, at Kauffman Stadium.
The rookie entered in a tough spot, with the tying run on third with one out in the sixth inning and the game tied, 1-1. Gausman fired a 98-mph fastball in on the hands of veteran Billy Butler, who managed to lift a fly ball to left that was just deep enough to score the speedy Jarrod Dyson.
"He executed the pitch and Billy Butler got it in the air," said catcher Nick Hundley. "You have got to give him credit because we executed the pitch we wanted to throw and he got enough to get it out there a little bit. Gausman threw the ball great to give us a chance and keep it at one run."
Baseball can be a cruel game, as good pitches don't necessarily yield favorable results.
"Obviously it's frustrating," said Gausman, the fourth overall pick out of Louisiana State in the 2012 First-Year Player Draft. "But Chen pitched a great game and I tried to be the stopper when I came in. There's some things I can't control. They just played a little bit better today. When I came in, all Butler had to do was hit a deep fly ball and he did it on a pretty tough pitch. That's just baseball for you."
Gausman didn't allow another ball out of the infield until the final out in the eighth. In 4 1/3 innings over two appearances in the ALCS, the right-hander has allowed just one hit.
"Really proud of Gaus tonight," said Orioles manager Buck Showalter. "It was pretty impressive. He's had two really good outings for us."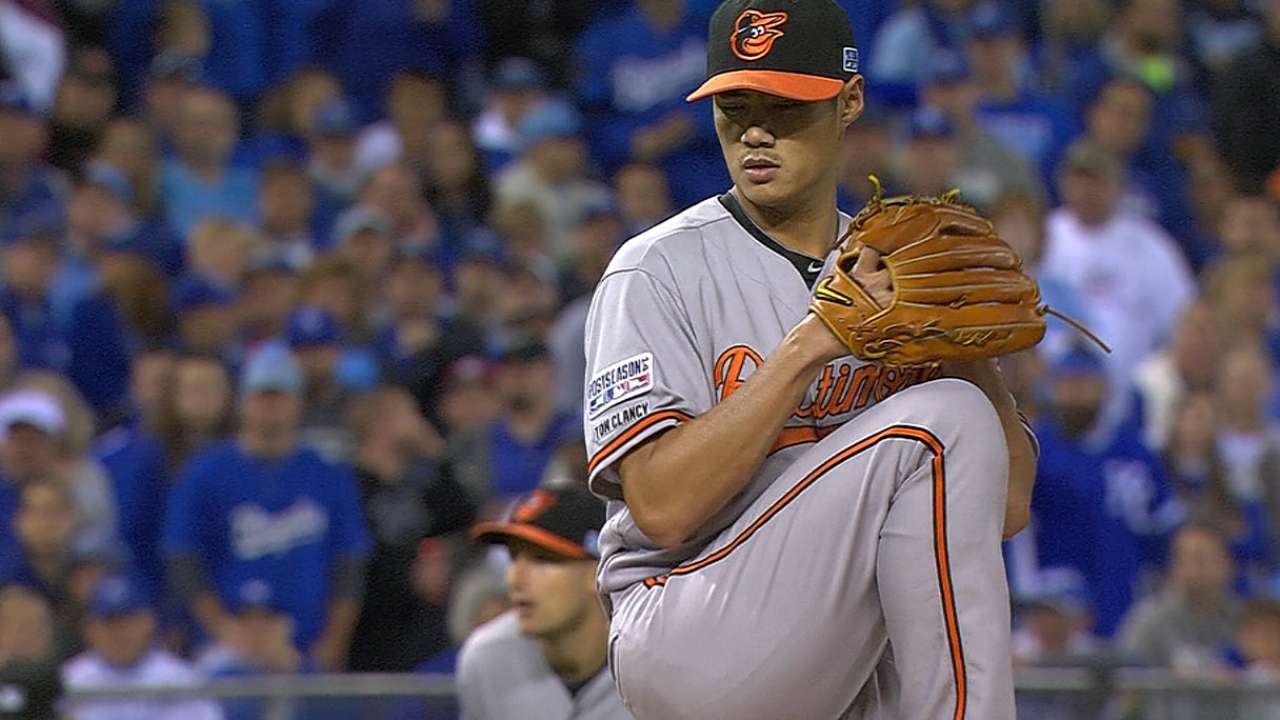 • Video: O's pitch well, but lose Game 3
Though the Orioles lost Game 3, they learned Gausman is up to the task should he find himself on the mound again in a close game this October -- perhaps even as a starter in a potential sixth or seventh game, should the series go that far.
Austin Laymance is a reporter for MLB.com. Follow him on Twitter at @jalaymance. This story was not subject to the approval of Major League Baseball or its clubs.