In tight spot, Orioles focused on getting first win
Baltimore, down 3-0 in ALCS, believes one victory can turn things around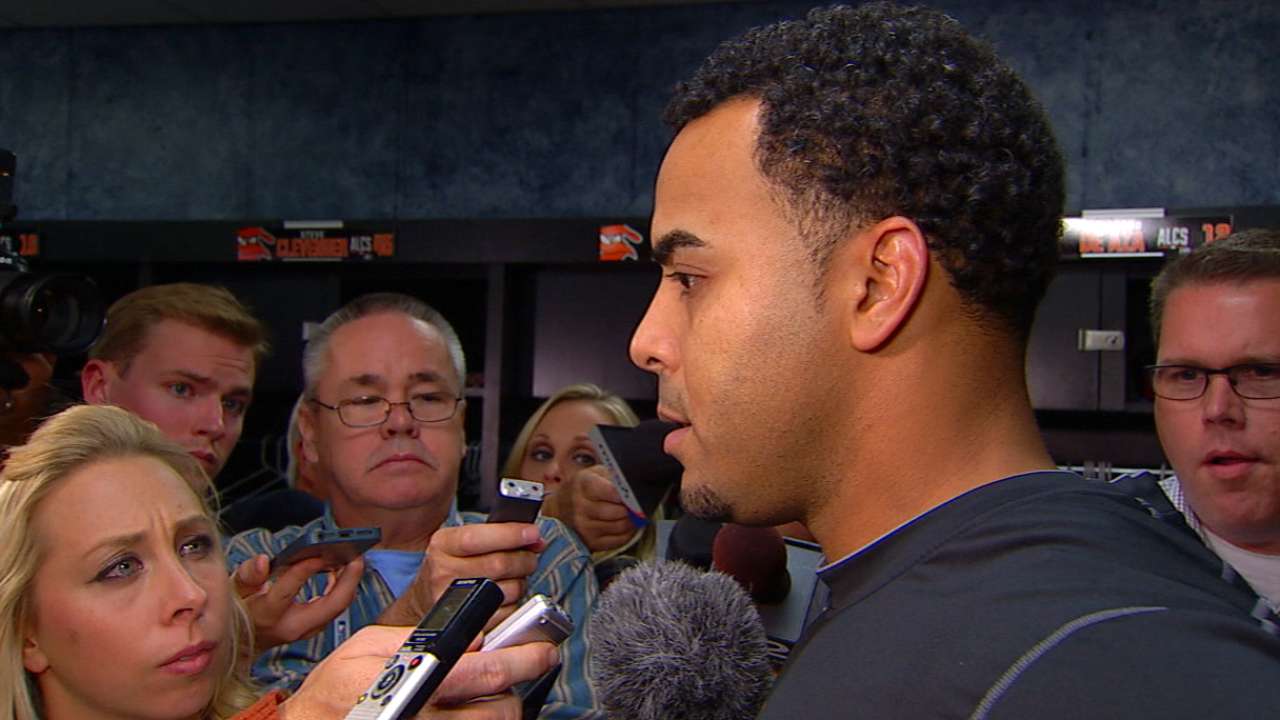 KANSAS CITY -- This will be perhaps manager Buck Showalter's toughest test. After cruising to a 96-win season, an American League East title and a sweep of the Tigers in the AL Division Series, Showalter's Orioles are down 3-0 to the Royals in the AL Championship Series.
"If we can get one under your belt and get a few things to work our way and make some things [happen], we feel like we can get it spinning the other way," Showalter said following Tuesday's 2-1 loss. Otherwise we shouldn't show up tomorrow.
"I know what our guys in our locker room feel like. They know they're up against some good competition. But always one more opportunity away, which is tomorrow."
The Orioles didn't appear particularly downtrodden following their third consecutive loss, preaching that one win has the potential to turn everything around. Still, they are trying to reach pretty esteemed territory. In the 58 LCS since the best-of-seven series was adopted, only the 2004 Red Sox have come back to force a Game 7 and advance to the World Series. Game 4 is today at 4 p.m. ET (watch on TBS).
"It's a great challenge for us. That's why it's a seven-game series," catcher Nick Hundley said. "These guys are playing hot, they're closely contested games that didn't go [in] our favor. But at the same time we have a chance to go out tomorrow and win. That's all we care about."
"It's been done before so it gives you a chance," said center fielder Adam Jones. "We've won four games before. Obviously not in this situation but we've won four games [in a row]."
And the Orioles will do their best to approach it like a regular-season win streak. The O's had seven win streaks of at least four games this season and have been in every game this series, losing twice by two runs before Tuesday's one-run defeat.
"It's tough," designated hitter Nelson Cruz said of the position the O's are in. "We can't get it done with three hits. The offense has to do a better job, has to find a way to score runs, get hits and we haven't been able to do it. We had to win four games since the series starts. So, hopefully we can do it tomorrow."
Brittany Ghiroli is a reporter for MLB.com. Read her blog, Britt's Bird Watch, and follow her on Facebook and Twitter @britt_ghiroli. This story was not subject to the approval of Major League Baseball or its clubs.