Chen gives O's a chance
Lefty allows two runs in 5 1/3 innings, but hard luck haunts him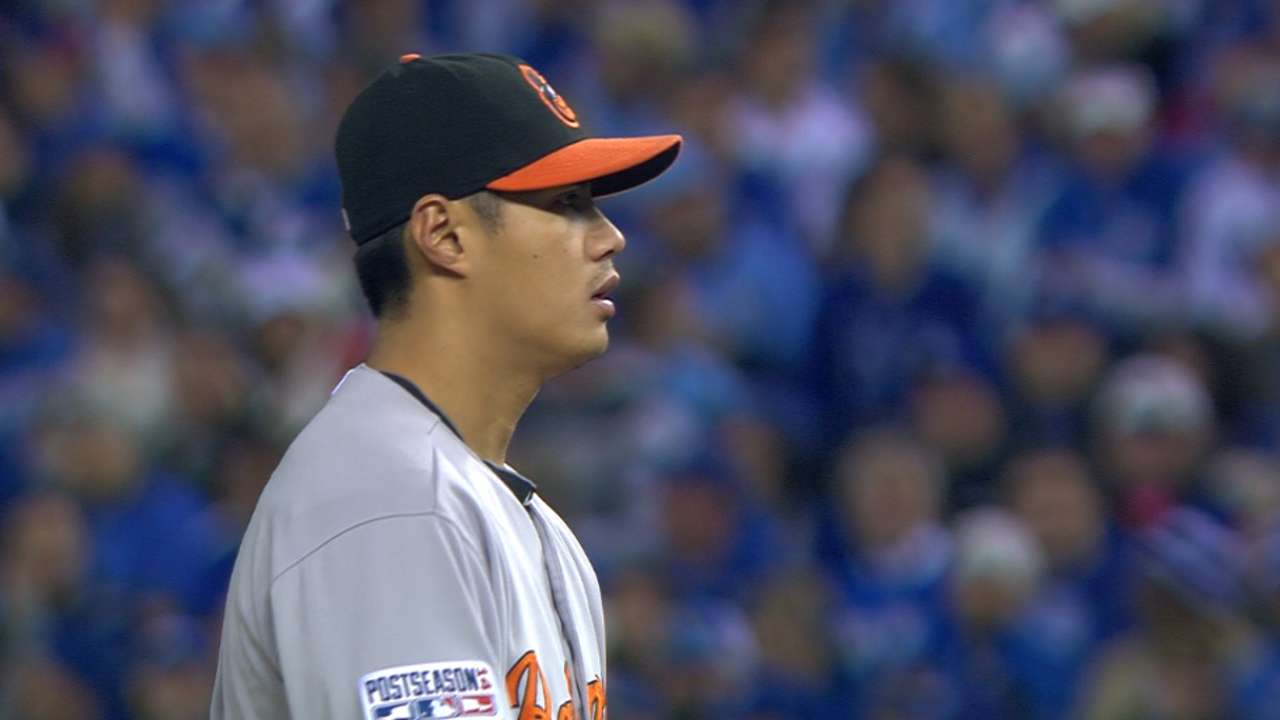 KANSAS CITY -- Wei-Yin Chen gave the Orioles a chance to win their first game of the American League Championship Series, but the left-hander was the victim of some hard luck and bad breaks on Tuesday night at Kauffman Stadium.
Chen allowed two runs on seven hits -- all singles -- over 5 1/3 innings, the deepest a Baltimore starter has pitched in the ALCS, but the O's didn't provide much run support in a 2-1 loss to the Royals in Game 3.
Of the seven hits Chen surrendered, two were infield singles by Lorenzo Cain and Alcides Escobar. The final pitch Chen made resulted in a single by Eric Hosmer through the right side of the infield, putting the go-ahead run on third base with one out in the sixth.
"Tough luck, made a couple of really good pitches on Cain and Hosmer, and didn't get much to show for it," said Orioles manager Buck Showalter. "He didn't give up one hard-hit ball. ... Just not a lot offensively."
Catcher Nick Hundley offered a similar analysis.
"A couple broken-bat hits, a couple bleeders and he gave up a couple runs," Hundley said. "Obviously, it's the game. They got one more run than we did. So come out tomorrow and try to get it done, but proud of the way Wei-Yin pitched for sure."
Chen struck out four against one walk. He consistently located his fastball and stayed out of the middle of the plate. On most nights, that's enough to win.
Showalter stuck with Chen to open the sixth, rather than turning to his deep bullpen. Chen allowed a leadoff single to Nori Aoki, then struck out Cain. But Hosmer's grounder found a hole and that was it for Chen. Kevin Gausman relieved him and allowed a sacrifice fly, which proved to be the difference in the game.
"In that at-bat, the pitch that Aoki got a hit was a little bit kind of a mistake," Chen said. "After that I didn't think about it too much. It was just one guy on base. I was trying to get the next guy out. Today lefties didn't really hit me well. I got a couple balls hit hard, but some of the balls weren't hard, they were well placed."
In the regular season, Chen might have been allowed the opportunity to work out of the jam. But he understood Showalter's decision to go to the bullpen.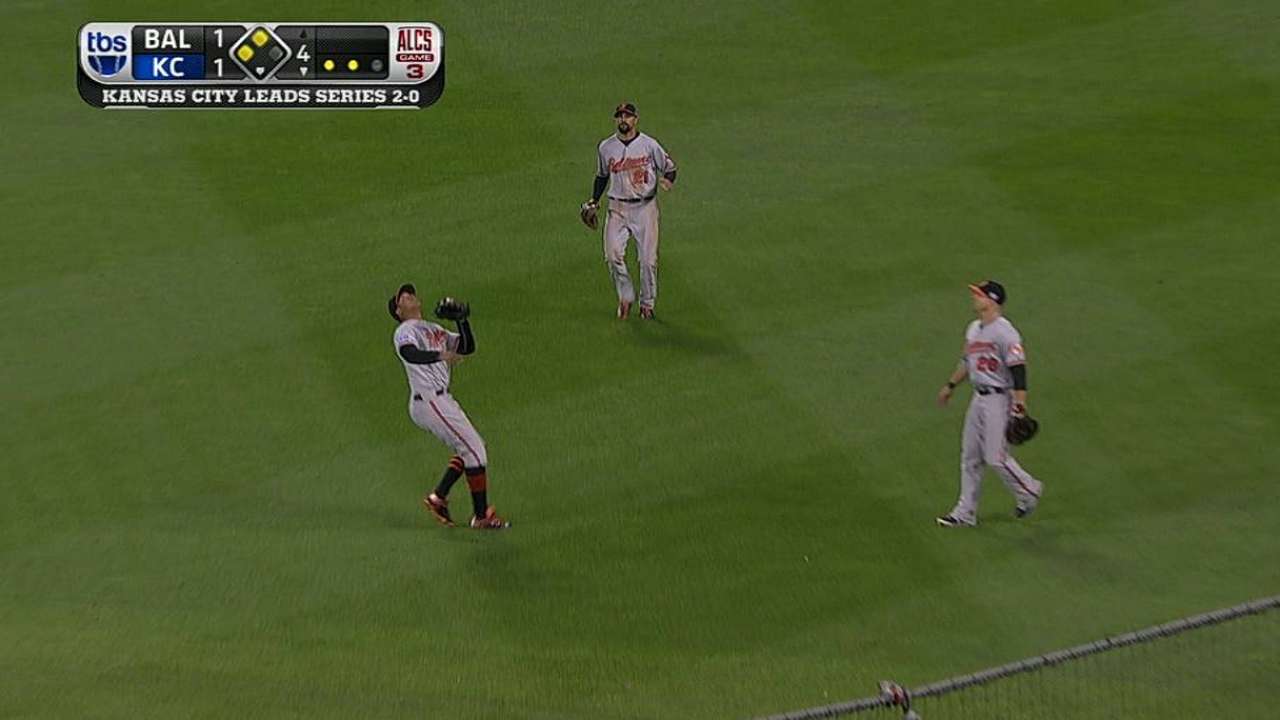 "I'm not upset about my performance because this is the playoffs and Buck has his plan," Chen said. "I just tried to do my job and unfortunately we lost again. That's what matters."
Given the way Chen pitched on Tuesday, the Orioles are confident he could deliver a strong outing if the series extends and the lefty gets another start.
"He's thrown the ball great all year for us," Hundley said. "We love it. He won 16 games. We love having him out there. He's a fiery competitor. We hope he gets another chance."
Austin Laymance is a reporter for MLB.com. Follow him on Twitter at @jalaymance. This story was not subject to the approval of Major League Baseball or its clubs.