Tale of the Tape: Orioles-Royals, Game 4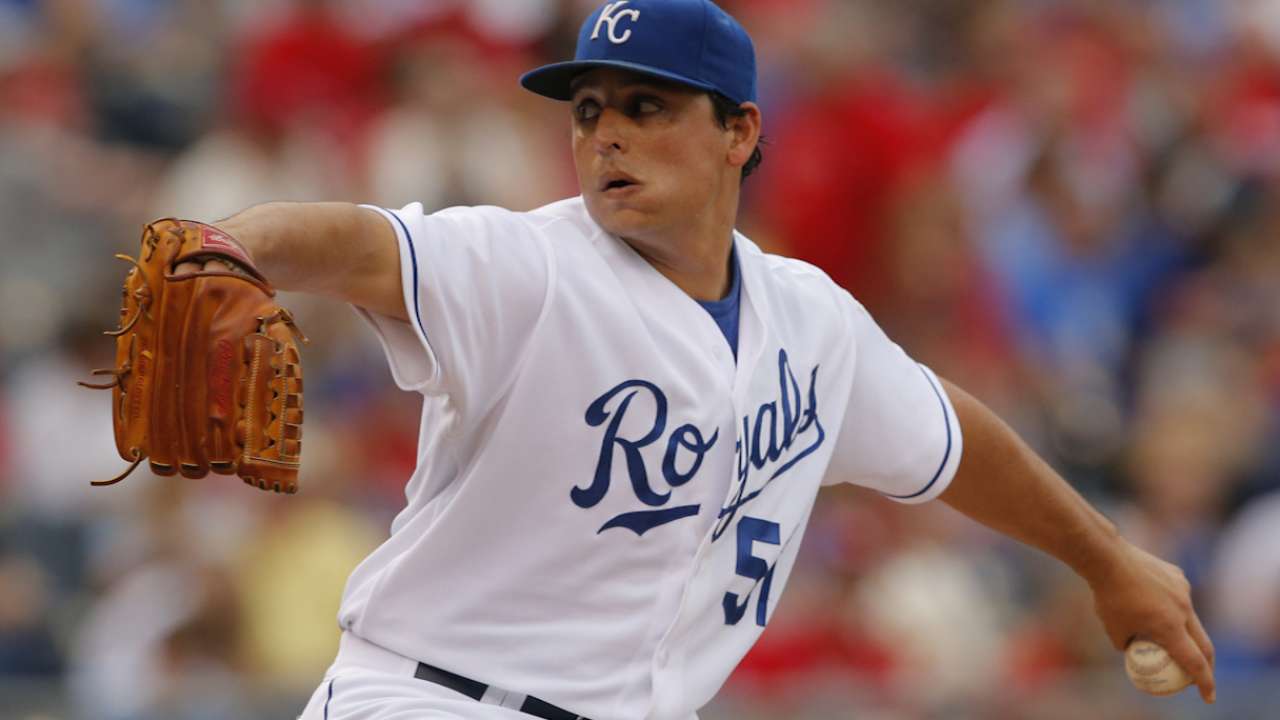 Jason Vargas, Royals
Against the Orioles
2014: Did not face
Career: 8 GS, 2-3, 1.94 ERA
Loves to face: Adam Jones, 5-for-27, 0 BB
Hates to face: Nelson Cruz, 10-for-30, 7 BB
Game breakdown
Why he'll win: The pressure lightens quite a bit with a 3-0 lead in the American League Championship Series, and the left-hander has put up good numbers against the O's in his career.
Pitcher beware: Vargas has struggled at home this season, posting a 4.53 ERA in 16 starts, and the Orioles led the AL with 56 home runs against lefties this season. Baltimore only has one home run this series and figures to break out at some point after leading the Majors in homers during the regular season.
Bottom line: Vargas doesn't have to give Kansas City all that much. With a chance to close out the series, the Royals can hand the ball to their bullpen early if they grab a lead.

Miguel Gonzalez, Orioles
Against the Royals
2014: 1 GS, 0-1, 4.50 ERA
Career: 3 GS, 1-2, 4.82 ERA
Loves to face: Mike Moustakas, 0-for-7, 0 BB
Hates to face: Salvador Perez, 4-for-9, 0 BB

Game breakdown
Why he'll win: He's been really good lately. Since the All-Star break, Gonzalez ranks 13th in the Majors among starters with a 2.19 ERA in 70 innings. He's struggled against the Royals in his career, but that's in a small sample size.
Pitcher beware: Those numbers against Kansas City are shaky and Gonzalez hasn't started a game since Sept. 28. The Royals' lefty-heavy lineup had the fifth-best batting average against righties in the Majors during the regular season.
Bottom line: Gonzalez has waited a long time to make his first start of the postseason and has been arguably Baltimore's best pitcher since the All-Star break. Unless he's especially rusty, it'd be a surprise if he doesn't give the O's a strong start.
David Wilson is an associate reporter for MLB.com. This story was not subject to the approval of Major League Baseball or its clubs.