Rays' players laud Friedman's successful tenure
Cobb, Longoria say club is in great shape because of the people still in place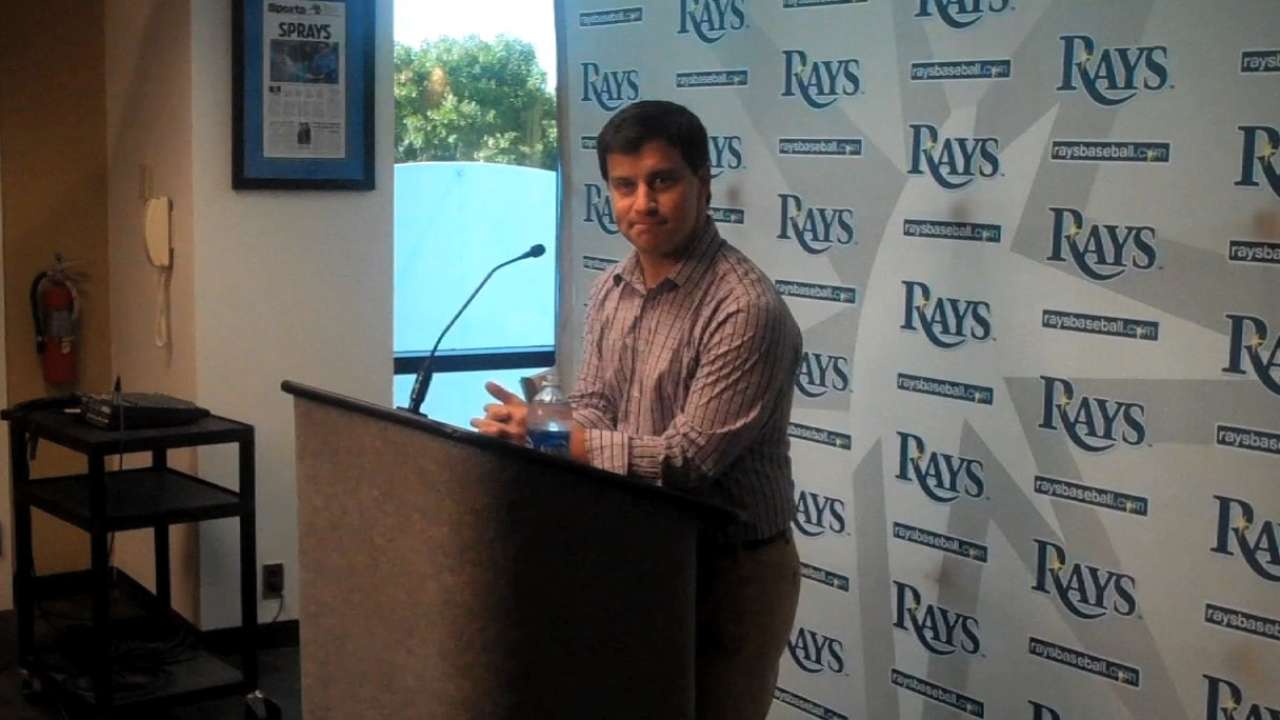 ST. PETERSBURG -- Andrew Friedman leaves a legacy of success as he departs the Rays to assume the newly created position of president of baseball operations for the the Dodgers.
With Friedman as their executive vice president of baseball operations, the Rays moved from laughingstock to pennant contender. And he did so while remaining well respected and popular in the clubhouse.
Evan Longoria was selected in the first round of the 2006 First-Year Player Draft (third overall), which was the first Draft in which Friedman was the club's executive vice president of baseball operations. Longoria progressed to become the Rays' marquee player and came to terms on a long-term deal prior to the 2013 season.
"I am grateful to Andrew for seeing the potential in me and giving me the opportunity to be a Ray," Longoria said in an email. "Although he will be missed, I feel that he has insulated the Rays' clubhouse and staff with great people that will be able to continue the progress we have made as a franchise. I'm glad he isn't sticking around in the AL because he has a knack for putting together a great team! The Dodgers are lucky to have him."
Alex Cobb, who came to the Rays in the fourth round of the 2006 First-Year Player Draft, expressed praise for Friedman while speaking of what his loss means to the organization.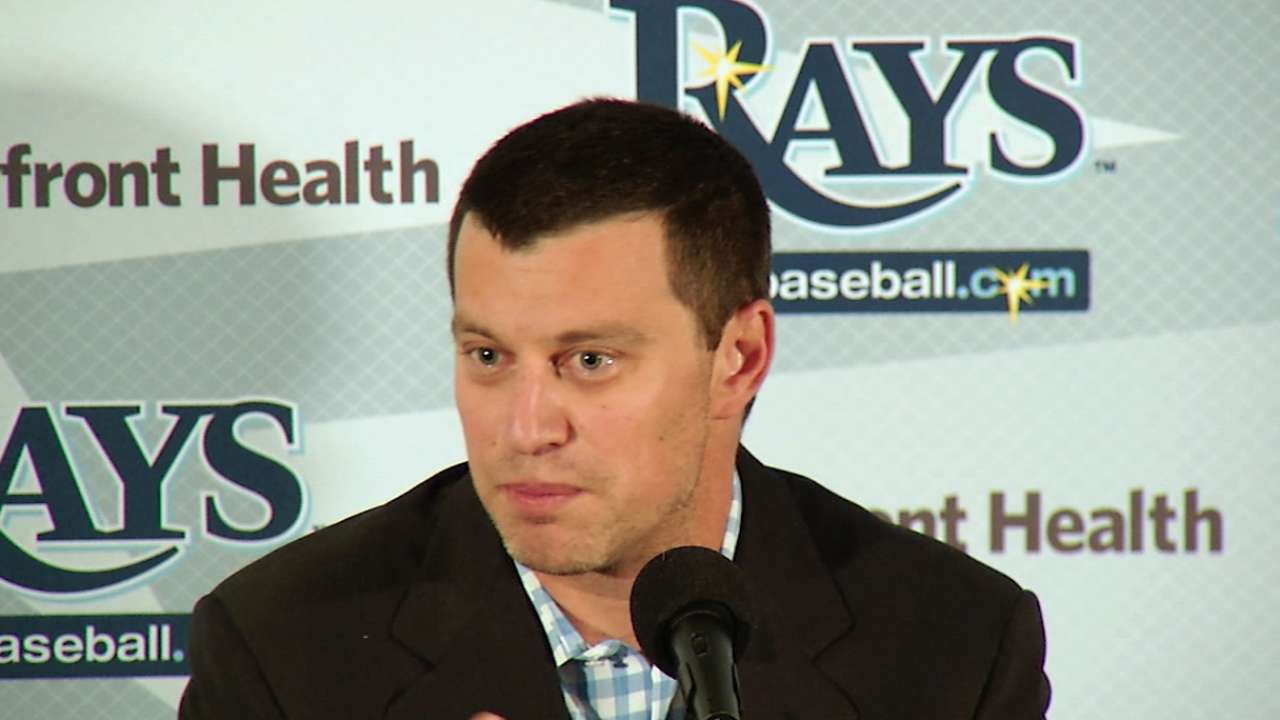 "It's tough for the organization as a whole to lose a guy like him," Cobb said. "But you know, a lot of fans and people in general don't see a lot of what goes on behind closed doors. Being a player, you're fortunate enough to see the hard work that not only Andrew puts in, but we've seen Matt Silverman, Brian Auld, Chaim Bloom and Erik Neander put in.
"A lot of those guys have put in a ton of hard work and have been learning under Andrew for a long time. So the Tampa Bay Rays are still in a very good situation. They're in very good hands with the people that Andrew left them with."
Cobb believes the Dodgers are getting a superstar in Friedman.
"They're getting a guy who is going to make every dollar count over there," Cobb said. "Every dollar that the Dodgers put forward on the payroll, they're going to be paid back tenfold and how they receive that talent on the field. It's just going to be more economical over there. I think things are going to run a lot smoother."
Cobb called Friedman "one of the brightest minds in baseball."
"It's a tough mix to find somebody with that kind of business savvy and baseball savvy rolled into one and they're getting that," Cobb said.
Bill Chastain is a reporter for MLB.com. This story was not subject to the approval of Major League Baseball or its clubs.