Oct. 14 Vargas pregame interview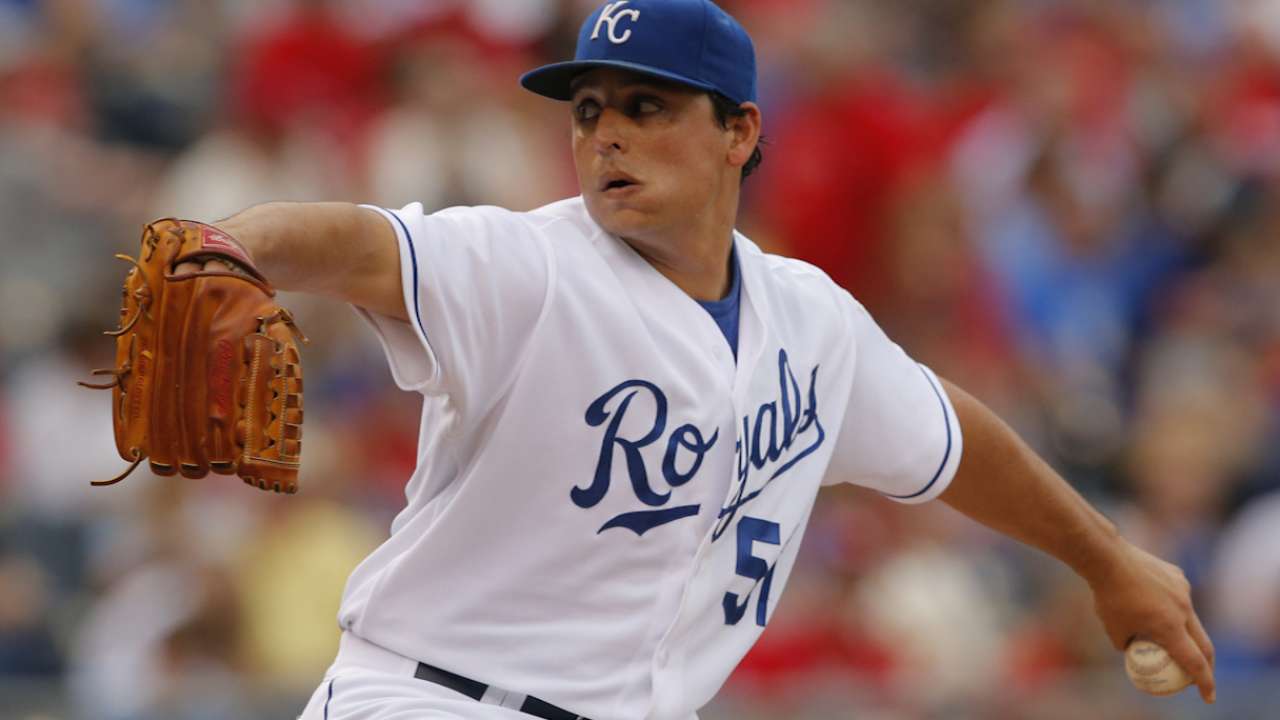 Q. Rested or rusty, what do you feel like right now, not having pitched for a while?
JASON VARGAS: I don't know, I guess we'll find out tomorrow. But, yeah, I feel fine. Definitely rested. Had some bullpen sessions and everything feels fine.
Q. Is there danger of being too strong or what are the things you have to watch for beyond your normal rest?
JASON VARGAS: I don't know, I've never had this much rest. So I couldn't give you a good guideline on what I'll be looking for. But I'll be ready to go and be ready to try to execute my game plan and execute pitches.
Q. Do you talk to any of the guys in the game that are in your position that have had a long layoff in the postseason, to approach it, and pick their brain a little bit?
JASON VARGAS: I haven't. So, I mean, it's something that I haven't gone out and tried to seek out to do. I'll prepare ‑‑ I was prepared to throw out of the bullpen if I needed to. I knew if I didn't do that there was a good chance I'd pitch in Game 4. There was mental preparation for multiple roles throughout this series.
All I can do is prepare accordingly for how it goes.
Q. What has it been like watching this team's offense really step up in the postseason? Does that change your approach at all?
JASON VARGAS: Yeah, it's great when you're rolling like that, right? We've been doing a great job of capitalizing on situations that we need to and extending innings. And I think that that says a lot about our team's will to win and our ability to put pressure on the other team.
Q. You obviously seem like a very low‑key guy. How would you assess your stress level in your first ever playoff start compared to maybe a regular season start and having had that out of the way, how do you think this one will go?
JASON VARGAS: Yeah, I'm sure I'll have a lot of anxiousness, just like I did in the other one. It might not seem like it on the outside, but there's a lot of adrenaline going. And definitely in that first one, you get up there, and your body feels a lot different than it normally does.
So once you get that first one out of the way, Lo Cain caught that ball at the wall, it was a big breath of air and ready to go.
We'll prepare the same way, and when we get out there we'll see what it feels like again.
Q. How well you performed in that start in Anaheim, coming off of some struggles in September, what did that start do for you heading into tomorrow?
JASON VARGAS: You know, I think throughout any pitcher's career, if they've had an extended amount of starts they're going to have ups and downs and learn how to deal when they're pitching well and when they're pitching bad.
When you're able to go out and have another quality outing in a game that really matters, when you didn't have quality outings in some games that did matter, you know that everything that's led up to these games has prepared you for that, being able to bounce back and it's going to be about executing pitches and us playing a good game.
Q. You had mentioned that you hadn't really talked to anybody else about it, but Jeremy is kind of doing that same thing. He's gone longer than you have. Have you compared notes about how to come back from not having thrown for a while?
JASON VARGAS: I don't think any of us or either of us have experienced it. I don't think that us comparing things or trying to riddle our minds with what's going on or all the time off, I think that's just wasted energy.
I can't speak for him but just myself, that's not really the way that I work. I'm going to prepare and do things that I need to do that keep my body fresh. And then once we get between the lines just go play.
Q. Have you noticed any difference with the guys today? Everybody came in yesterday with the game faces on ready to go. And then, of course, the rainout. Do you still see that same excitement, anxiousness, intensity, for the fact that it was kind of a false start yesterday?
JASON VARGAS: Yeah, to answer your question, yes. But I think everybody had a good idea of the situation yesterday and what could happen. Everybody is chomping at the bit and ready to get going. I know the guys are ready to get back on the field and get back in action.