Morse at Giants' disposal off the bench
Bochy: Outfielder's oblique is healed and start could be in his future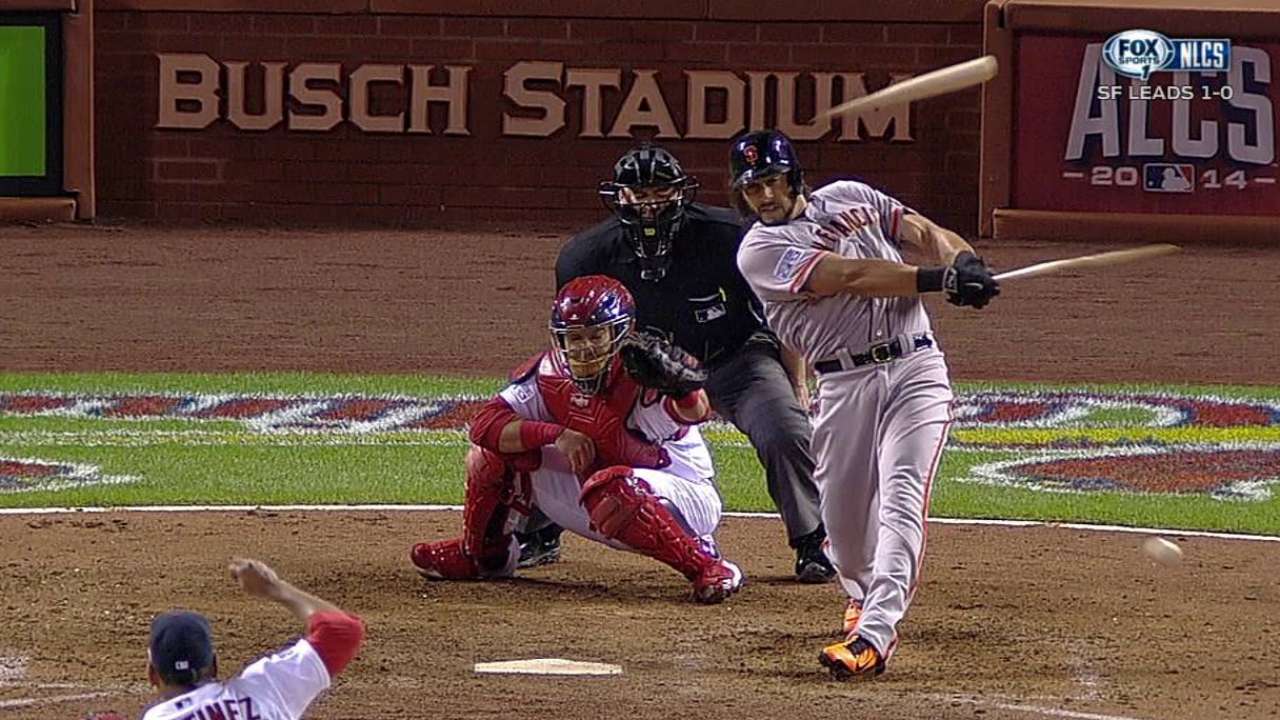 SAN FRANCISCO -- Manager Bruce Bochy said Tuesday morning that Michael Morse has fully recovered from his strained oblique but will continue to be used off the bench for now.
"Well, today he's off the bench. Now, could he start? Yes," Bochy said when asked about Morse's status. "He's working out in left field. He's not feeling any effects from the oblique. He's missed a lot of time.
"We were fortunate that we were able to give him a little time in instructional ball, but his role is probably coming off the bench, maybe a double switch, could get a start."
Travis Ishikawa was again starting in left field for the Giants for Game 3 of the National League Championship Series on Tuesday afternoon. He was moved up from the eighth to the seventh spot in the lineup, as Bochy swapped Ishikawa and Brandon Crawford.
Why the change?
"I like the way Ishy is swinging the bat right now, but I wanted to put him between Belt and Crawford, more apt to hit for Ishy if a left-hander comes in," Bochy said. "The other thing is if there's one guy I'm more apt to do a double switch with, it's Ishy.
"Now it gives me another spot maybe down in the order or up in the order, depending how you look at it, to where if I get caught and I have to make a double switch, now I have that seven spot to work with, too, instead of just the eight-hole."
Ryan Hood is an associate reporter for MLB.com. Follow him on Twitter @ryanhood19. This story was not subject to the approval of Major League Baseball or its clubs.