MLB.com Columnist
Tracy Ringolsby
Postseason spotlight shines bright on bullpen arms
Matheny, Bochy tread carefully with relievers during high demands of October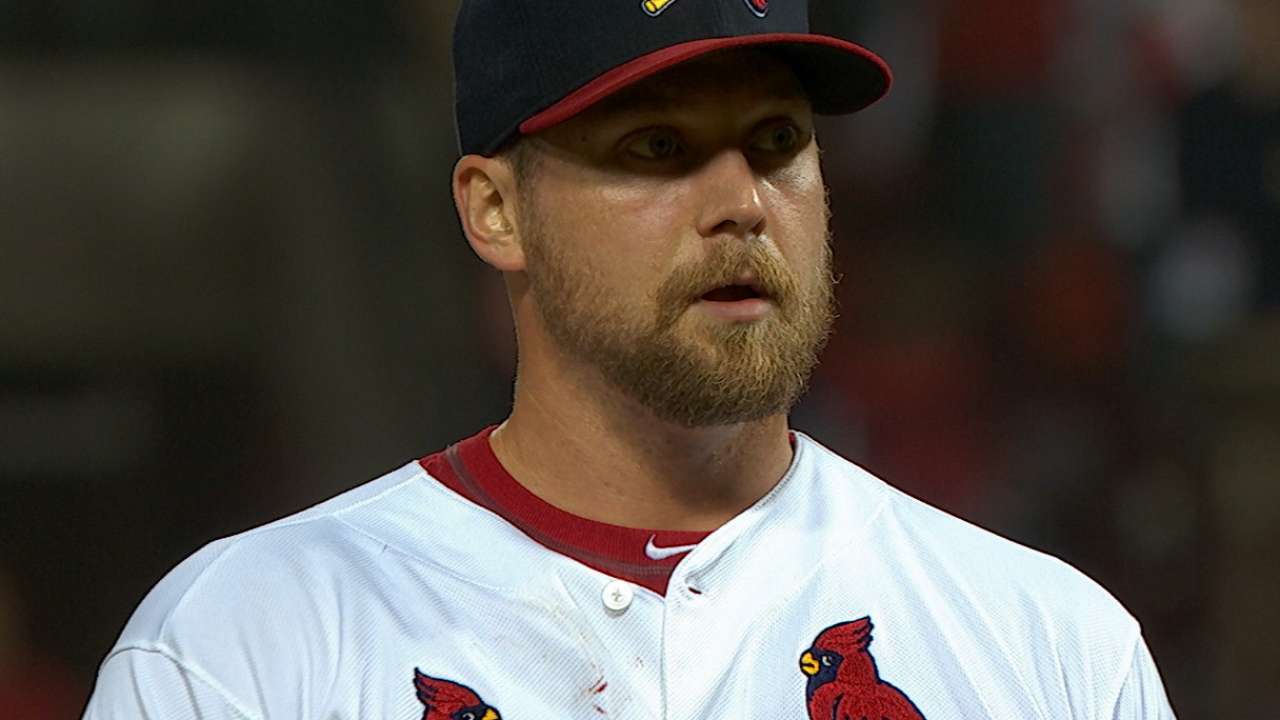 SAN FRANCISCO -- With the Royals holding a 2-0 lead over the Cardinals going into the ninth inning of Game 2 of the 1985 World Series, manager Dick Howser decided to stick with lefty Charlie Leibrandt to try for the final three outs instead of giving a call to closer Dan Quisenberry.
"'Quiz' had been called on so many times, and there were (three left-handed hitters) coming up to start the inning," Howser later told a friend. "I wasn't going to put 'Quiz' in a situation to fail. I'd rather be second-guessed than put one of the players in a position to fail."
Oh, Howser did get second-guessed. Seven batters into the inning, Quisenberry did get the call, but by then the Cardinals led, 4-2. The Royals eventually won that World Series in seven games.
Quisenberry led Major League relievers that season with 129 innings, his fewest innings in a four-year stretch.
"You have to protect those guys like Quiz from the grind they face," Howser said. "They wear down, too."
Much is made about starting pitchers and what the impact of the extra demands of a postseason can have on them. Relievers, however, face the same type of strain. They may not pitch as many innings as a starter, but they pitch more often, and for closers, they pitch constantly in high-stress situations.
And when a closer stubs his toe, it's a headline.
The status of Cardinals closer Trevor Rosenthal became a prime topic in the National League Championship Series on Monday, in the wake of him blowing a save in the ninth inning of the Cardinals' 5-4 victory in Game 2 that evened the best-of-seven series.
"He's still our closer and hopefully we have a lead late in the game where we can watch him go," said manager Mike Matheny.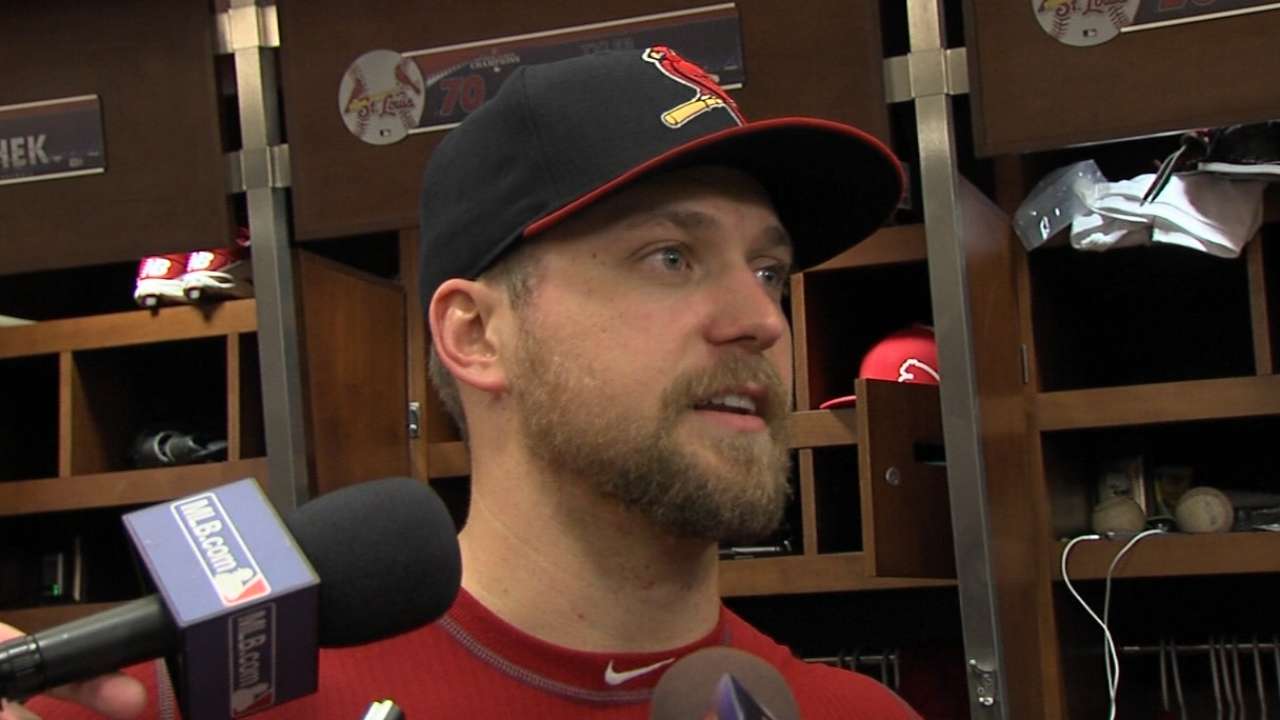 And the bullpens are a factor in October. Among the 10 teams that advanced to the postseason this year, four of the five lowest bullpen ERAs of this postseason belong to the participants in the LCS -- the Royals, second at 2.30; the Giants, third at 2.55; the Cardinals, fourth at 2.75 and the Orioles, fifth at 3.22.
The Nationals' bullpen had a postseason-best 1.86 ERA, but it suffered the 2-1, 18-inning loss to the Giants in Game 2 of the Division Series, with Tanner Roark giving up the game-deciding home run to Brandon Belt for the only blemish on 9 1/3 innings of the team's relief work. The Giants won the Division Series in four games.
Giants manager Bruce Bochy had bullpen questions to answer, too, after his relief gave up three home runs on Sunday -- Kolten Wong's walk-off game-winner off Sergio Romo; Matt Adams' go-ahead home run off Hunter Strickland in the eighth, and Oscar Taveras' game-tying home run off Jean Machi in the seventh.
"You have to be careful because when [relievers] get hot, as a manager, you want to keep throwing them out there," said Bochy. "You try to remind yourself, you know, you needs these guys down the stretch, and maybe you can grind them a little harder if you've done your work during the season and try to give them a break. You can burn them out."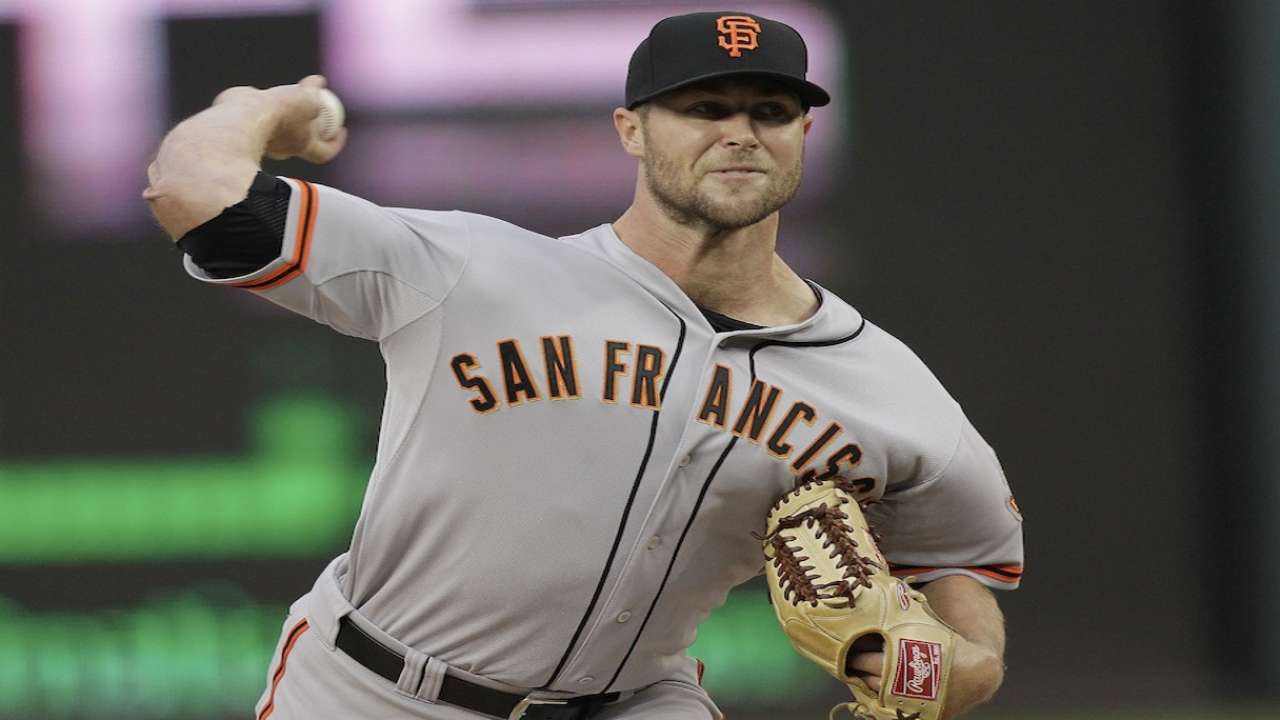 Bochy has been careful in his 20 years as a manager to try to protect relievers. He has never had a reliever in the top 20 in innings.
However, it's not just the innings or even the appearances. Closers, in particularly, face the pressure of coming into games with the outcome often on the line, and after six months of the regular season, they don't respond with the regularity that fans and front-office folks might want.
There have been only six relievers with four career postseason losses. Four of the six were big-time relievers -- Rollie Fingers (4-4), Brad Lidge (2-4), Quisenberry (3-4) and Francisco Rodriguez (5-4). Highest ERA in postseason history for a reliever? Try Jose Valverde, who was 0-3 with a 9.82 ERA but did convert five of six save opportunities. John Wetteland had a 4.82 postseason ERA, Jeff Reardon 4.37 and John Smoltz 4.95. Trevor Hoffman converted four of six postseason saves and had a 3.46 ERA.
Rosenthal, it is worth noting, has a career 0.75 postseason ERA and is 1-0 with seven saves in nine opportunities, including the blown save in Game 2. Rosenthal also was one of 26 relievers to work at least 70 innings in 2014.
Matheny thinks it's "very fair" to mention that while much is made of the added workload a postseason creates for starting pitchers, little is made of the challenge for relievers.
"Especially a kid who's never done it for a full season," said Matheny. "It's not just the grind physically but the grind mentally."
Both the Giants and Cardinals have tried to keep their relievers tested. Cardinals relievers worked 479 1/3 regular-season innings, 18th in the Majors, and the Giants' bullpen worked 472, which ranked 20th.
How many more quality innings those bullpens still have figures to be a major factor in determining whose going to represent the NL in the World Series.
Tracy Ringolsby is a columnist for MLB.com. Read his blog, Write 'em Cowboy. This story was not subject to the approval of Major League Baseball or its clubs.