Aoki has provided jolt for Royals since lineup change
Outfielder started swinging a hot bat once Yost moved him to No. 2 spot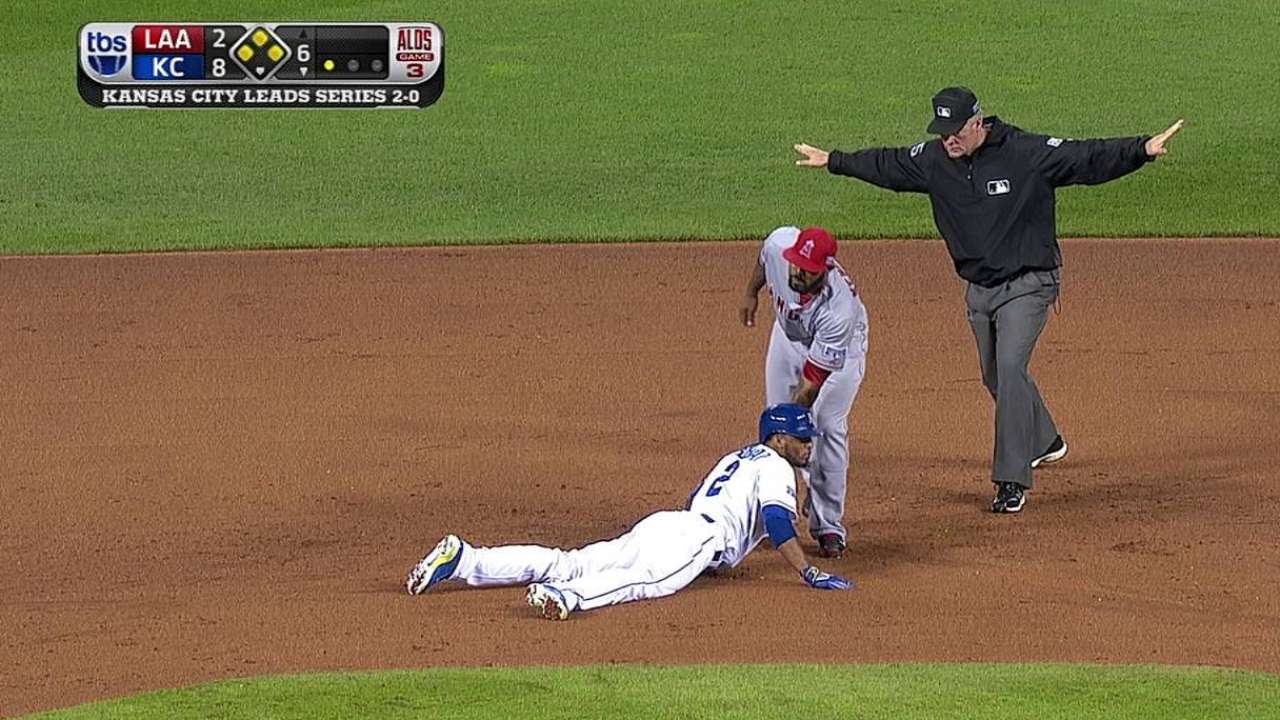 KANSAS CITY -- It's easy to take the Royals' 15-6 record and Nori Aoki's .385 batting average since Sept. 13 and heap credit on Kansas City's right fielder for the team's resurgence.
But Aoki prefers to stay humble during his recent hot streak.
"Personally, I don't really see it that way," said Aoki, when asked if he considered himself a catalyst for the offense. "It's just a matter of the whole team doing well and working well together.
"If other people see it that way, though, I'm happy."
While Aoki elects not to self-aggrandize, the jolt he gave a scuffling Royals offense is evident.
It all began when manager Ned Yost opted for a radical change in his lineup construction. Yost infused speed at the top, putting Alcides Escobar, Aoki and Lorenzo Cain in the first three spots, an interesting alignment considering the trio combined for nine home runs in the regular season.
When Yost made the change official before a Sept. 13 game against the Red Sox, Aoki had a .267/.335/.336 slash line.
Kansas City expected more offensive production from Aoki, who was acquired from the Brewers during the offseason in exchange for left-handed reliever Will Smith.
The payoff came in the final month of the season. In just 15 regular-season games he improved that slash line to .285/.349/.360 and helped the Royals squeak into the postseason.
"The key was Esky leading off and Nori in the two," said Yost on Sunday. "When we did that, the idea behind it was try to get some speed at the top of the order and create a little bit of havoc for our run producers in the middle of the order. And those three guys were kind of the hottest guys we had at that point.
"Nori really took off in the two."
Since catching fire in the final two weeks of the season -- Aoki set a Royals franchise record with 11 hits in a three-game series against the White Sox -- he's cooled a bit in the postseason. But he hit .333 in the American League Division Series and currently holds the same average through two games of the AL Championship Series, which the Royals lead 2-0. Game 3 is set for Tuesday at 7 p.m. CT (watch on TBS).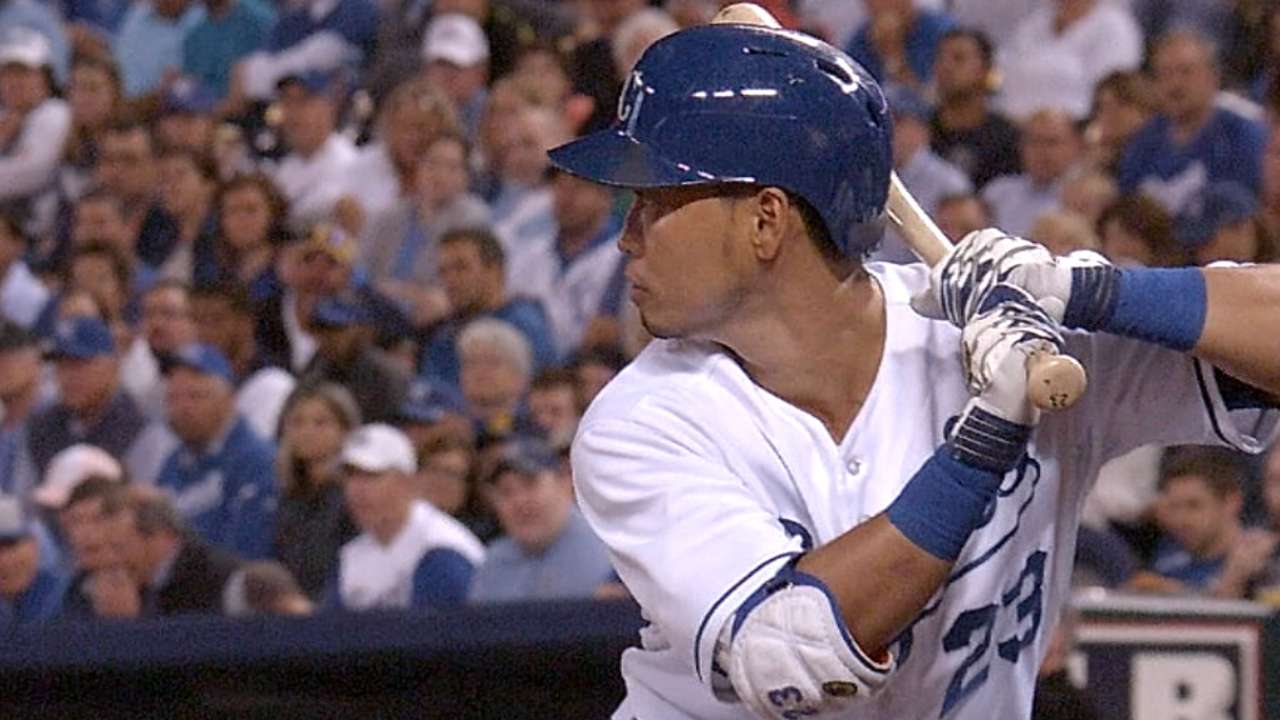 • Video: Aoki sizzling for Royals
"For me, I just dropped from first to second," said Aoki, who also spent time at leadoff, seventh, eighth and ninth before moving to second for the first time this season. "I have experience hitting second in Japan and even when I was with the Brewers last year, so it really didn't feel any different for me."
When Aoki struggled at the beginning of the season, Yost maintained that Aoki simply needed time to get acquainted with AL pitching. Aoki spent his first two MLB seasons in the National League, facing AL pitchers in just 10.4 percent of his 1,262 plate appearances.
Now, Yost's patience is finally paying off at the best time possible, as Aoki helps headline a Kansas City lineup devoid of a weakness from one-to-nine.
Jackson Alexander is an associate reporter for MLB.com. This story was not subject to the approval of Major League Baseball or its clubs.