Oct. 13 Peter Woodfork interview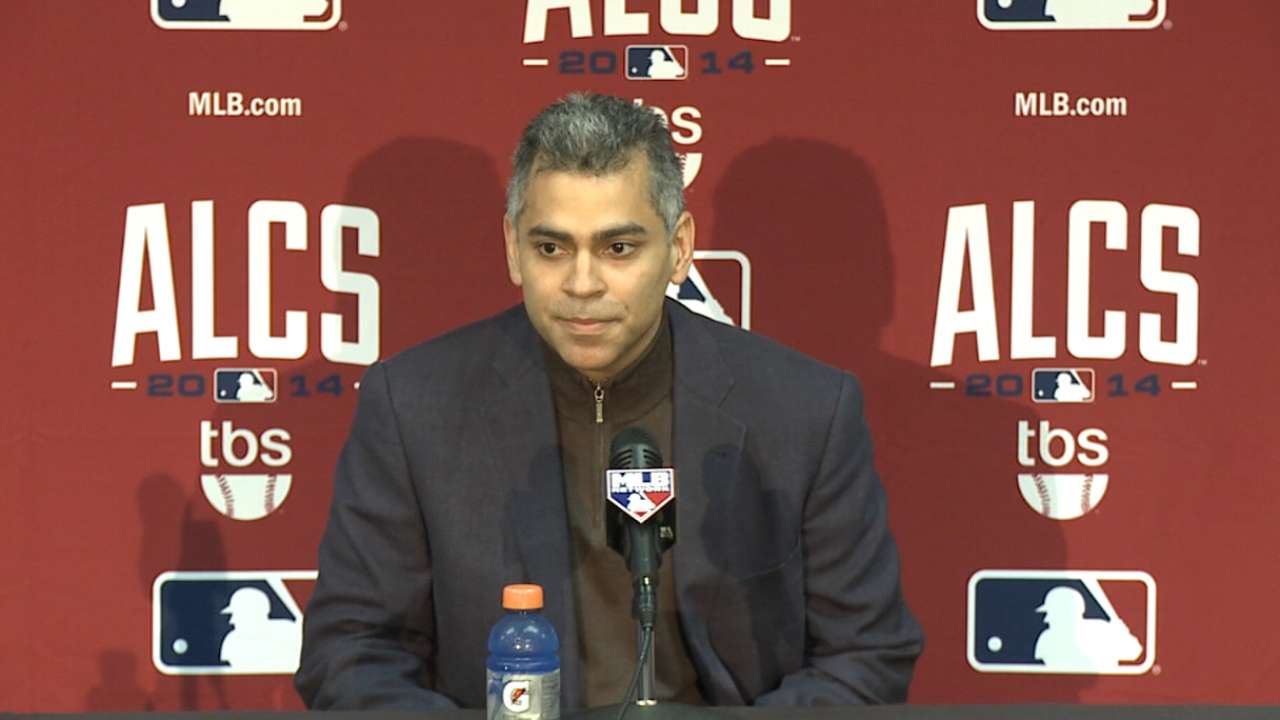 PETER WOODFORK: Unfortunately today's game, due to weather, field conditions, et cetera, will not be played. We'll push back Game 3 to tomorrow, Game 4 until Wednesday, and Game 5 to Thursday.
Again, I know it's disappointing, but in this scenario, we want a game we know we can get through 9 innings, hopefully play dry baseball, not risk player safety or uncomfortable fans.
Again, it's a big day for Kansas City, big day for Major League Baseball, but we'll have to delay it until tomorrow.
Q. Does that change the time of the games for tomorrow, Wednesday, what would be the time on Thursday?
PETER WOODFORK: Tomorrow would be 7:07. It would be 3:07 on Wednesday and 3:07 on Thursday.
Q. Does that change the schedule for the Thursday ‑‑ I'm sorry, the Friday and Saturday games, if necessary?
PETER WOODFORK: No, Friday and Saturday will stay on schedule. One of the reasons why we do have two off‑days built into the schedule, it's obviously for weather or other things that can delay a game.
Again, our teams are used to playing consecutive days in a row. Hopefully it will not have a negative impact on either club. And again, we'll play Friday and Saturday as scheduled.
Q. Was this as much a forecast ‑‑ did you guys look at what was coming up?
PETER WOODFORK: I think it's already what's fallen, as much as what's coming up. We have a great groundskeeper here, the field was covered, as you know. But over an inch of rain has already fallen here at the stadium, we're looking at a forecast of additional rain coming, at some point I think an inch and a half of rain on a field makes it difficult to play baseball. The forecast, as well as the rain that's fallen.
THE MODERATOR: Game 1 tickets are good for Game 1, whenever it's played ‑‑ I'm sorry, Game 3. Game 1 on ticket here, would be good for Game 3 here whenever it's played and consecutively.