Torii taking Tigers' direction into consideration
Outfielder mulling retirement, but will weigh Detroit's potential interest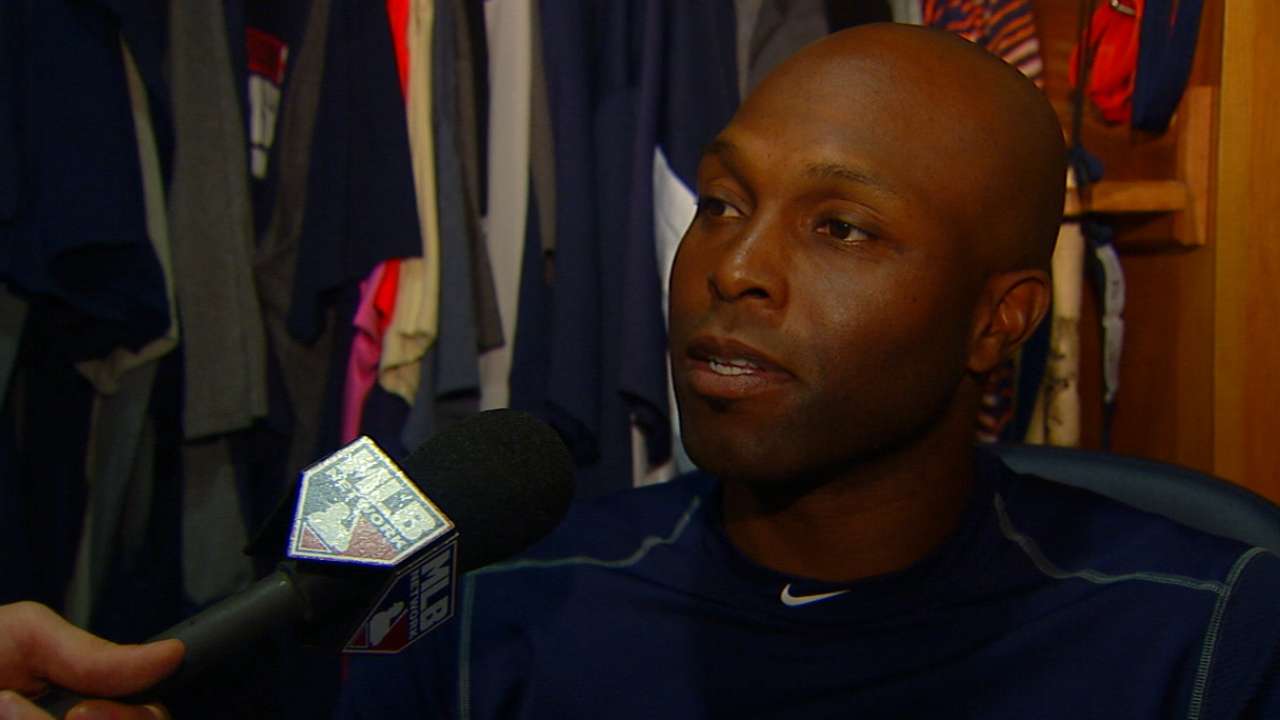 DETROIT -- If the Tigers want Torii Hunter back for 2015, he wants to play another year. If Detroit doesn't want him back, then he might have a decision to make on whether he wants to keep playing.
"If the Tigers want me back, we will work that out hopefully," Hunter told MLB.com in a text message. "Other than that, I'm still thinking about my situation."
That thought process could last another few weeks.
The situation has changed little from a week ago, after the Tigers were swept out of the postseason by the Orioles in the American League Division Series. That was the first time Hunter had mentioned retirement as a serious consideration, noting he was physically and mentally tired.
Hunter is up for free agency, having just completed the two-year deal he signed to join the Tigers shortly after Detroit's World Series trip ended in 2012. Before he signed, he had scouted potential destinations, looking for his best chance to add a World Series ring to his standout career, and approached the Tigers to gauge their interest.
His tumble over the short right-field fence at Fenway Park, barely missing David Ortiz's game-tying grand slam in Game 2, became the lingering image of the Tigers' loss in last year's AL Championship Series. Detroit's AL Division Series exit this year was quieter, including Hunter's 2-for-10 performance at the plate.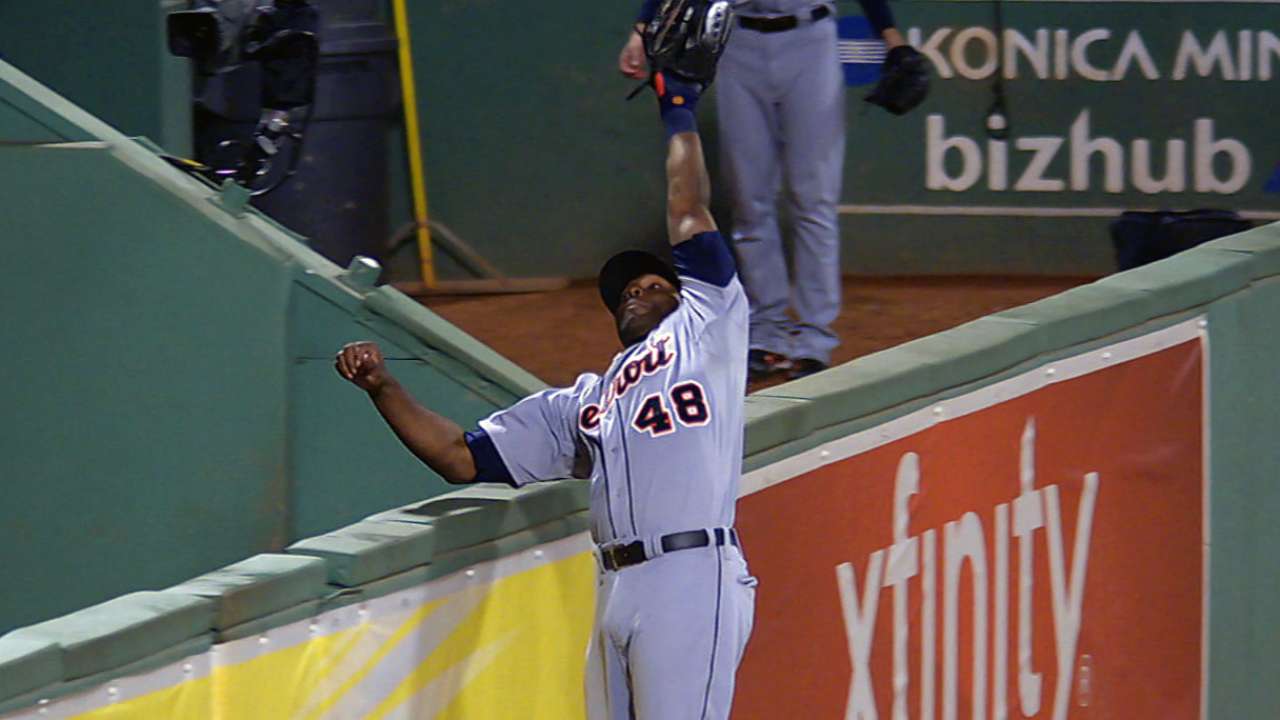 Now, he's waiting for a sense of direction from the Tigers, who have exclusive rights to try to work out a new deal until five days after the end of the World Series. Hunter can talk with other teams once the World Series ends, but cannot exchange salary proposals until that five-day period is over.
Depending on what Hunter decides, that last part might be moot.
"I don't know," Hunter said. "I'm going to let my mind and body heal for about four weeks."
Until and unless he hears from the Tigers, Hunter plans to spend his fall as a football parent, traveling to watch his kids. Torii Jr. is an emerging redshirt freshman wide receiver at Notre Dame. Another son, Monshadrik "Money" Hunter, is a sophomore defensive back at Arkansas State.
The Tigers' front office has been pretty much quiet since season's end. Team president/general manager Dave Dombrowski is expected to hold his usual end-of-season interview session with reporters at some point this week, later than normal but earlier than he hoped this year.
Manager Brad Ausmus raved over the final weeks of the season about Hunter's impact in the clubhouse and at the plate, where he enjoyed a late-season rejuvenation. Hunter finished with a .286 average, 33 doubles, 17 home runs and 83 RBIs, virtually duplicating his run production from last year despite fewer plate appearances and an 18-point drop in batting average. His .765 OPS was a 35-point downgrade from last year but matched his 2011 rate.
Hunter will turn 40 years old next July, reaching an age when regular outfielders are a rarity. Ichiro Suzuki played 128 games in the outfield this season at age 40, starting 94 games, but saw his batting opportunities drop to 385 plate appearances. Raul Ibanez started 98 games in the Mariners' outfield in 2013, turning 41 years old midway through.
Hunter had 586 plate appearances this season, the 11th-highest total for an outfielder age 38 or older in the expansion era (since 1961).
The Tigers have a slugging right-field prospect on the way in Steven Moya, who tore up Eastern League pitching at Double-A Erie. He could bypass Triple-A Toledo and contend for a roster spot next spring, but his ascension isn't guaranteed. A right-field platoon with Moya and a right-handed-hitting outfielder, such as Hunter or current center fielder Rajai Davis, could become the Tigers' approach if they want to push Moya to the big leagues in 2015.
Jason Beck is a reporter for MLB.com. Read Beck's Blog and follow him on Twitter @beckjason. This story was not subject to the approval of Major League Baseball or its clubs.