Lack of use may limit Wacha later in postseason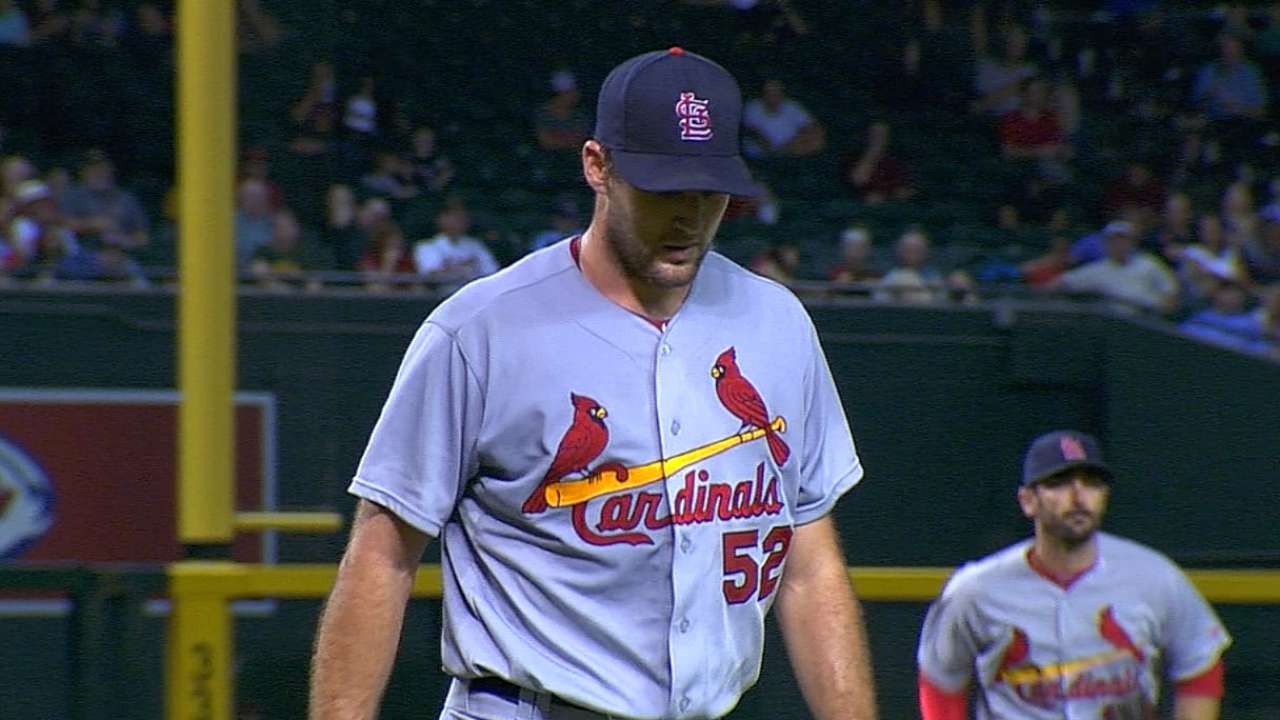 ST. LOUIS -- It has now been 15 days since Michael Wacha last threw in a game, and as each additional day passes with Wacha merely observing the Cardinals' postseason run, concern grows about how sharp he'd be if eventually needed out of the bullpen.
It was a scenario that played out last October, when Shelby Miller found himself buried in the bullpen and ultimately taking up a roster spot that the Cardinals didn't use after the National League Division Series. There were various factors in play as to why Miller didn't pitch early in the 2013 postseason, but those were then all enveloped by later unease about how sharp Miller would be due to the layoff.
Are the Cardinals approaching that point now with Wacha, their designated long reliever?
"[We're] probably not at it yet, but close, yeah," acknowledged general manager John Mozeliak. "I know they're trying to do robust 'pens with him, but at some point, if you can't get him in a game, he's going to be hard to use."
Wacha does continue to throw on the side in order to try and keep command of his pitches, and he's staying stretched out in case he's summoned. While manager Mike Matheny is hesitant to say the team has pigeonholed Wacha into a particular role, it's clear that he has become their extra-inning emergency guy.
Wacha never warmed up in Game 1 of the NL Championship Series, despite early indications that Adam Wainwright would not last deep into the game.
"I talked to him today, and he feels good that he could be something else and be able to throw back-to-back days and it wouldn't be a concern," Matheny said. "But also right now, those other guys are doing a good job. Why are we going to bump somebody or tinker with something that has been so good in the past?"
Jenifer Langosch is a reporter for MLB.com. Read her blog, By Gosh, It's Langosch, and follow her on Twitter @LangoschMLB. This story was not subject to the approval of Major League Baseball or its clubs.