Yost confirms Vargas will start Game 4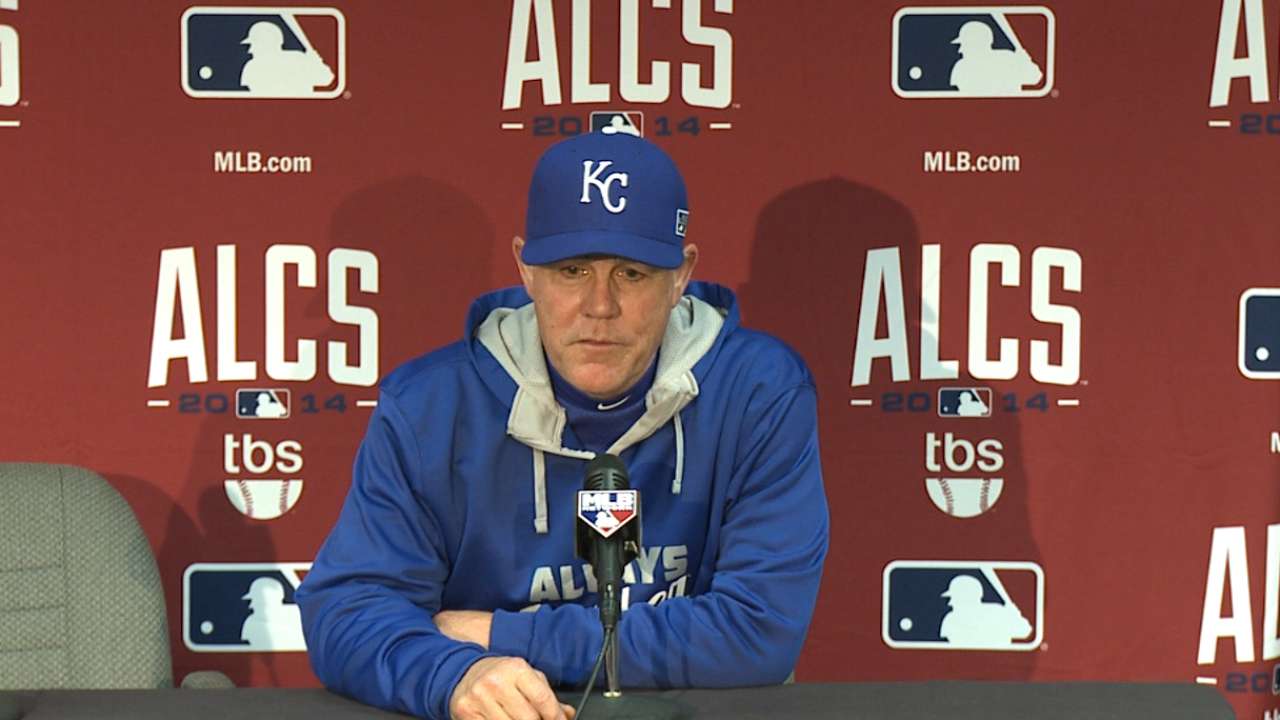 KANSAS CITY -- Yes, Jason Vargas definitely will pitch Game 4 for the Royals and, no, there's no change in the status of Yordano Ventura's shoulder.
That was the ever-so brief update on starting pitchers from manager Ned Yost during Sunday's workout day during the American League Championship Series.
Yost had all but said that Vargas would go in Game 4, but with a "probably." Now it's definite. Originally scheduled for Tuesday night, Game 4 will now be on Wednesday at 3 p.m. CT, with Game 3 pushed back to Tuesday at 7 p.m. following Monday's postponement due to rain.
As for Ventura, who left Saturday's 6-4 victory over the Orioles in the sixth inning with right shoulder stiffness, Yost said only: "Nothing has changed."
Ventura said on Sunday that it was not necessary for him to have an MRI or other tests on his shoulder.
"No, nothing," he said. "It was just checked, that's it."
Ventura had the shoulder wrapped, but said he was feeling good.
"I'll be fine to pitch in my next start," he said. "It was just a little bit tight. It's normal because I've pitched like 200 innings, and I've never thrown that many. I'm used to maybe 130, or 120. This is like 60 or 70 innings more. It's a little bit difficult, but I'm working to make everything."
Including the playoffs, Ventura has pitched 196 innings this season. Last year, he totaled 150 between the Minors and Kansas City.
Dick Kaegel is a reporter for MLB.com. This story was not subject to the approval of Major League Baseball or its clubs.