Tale of the tape: Cardinals-Giants, Game 3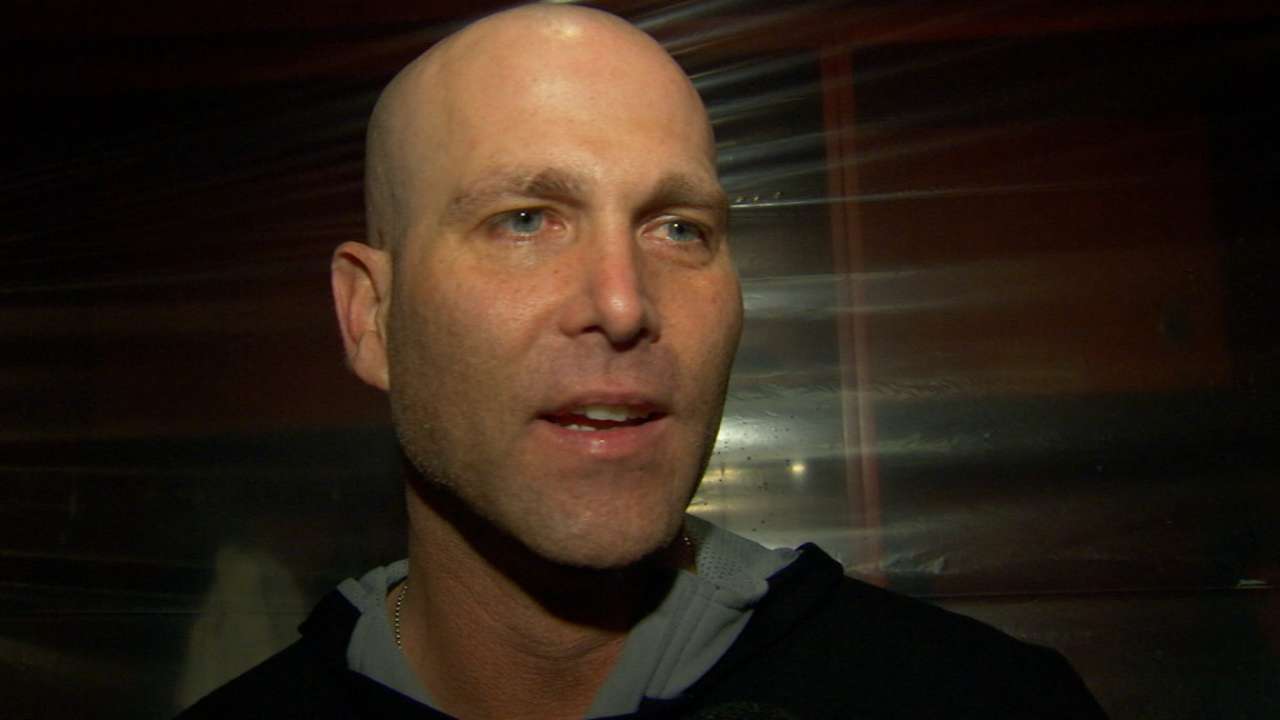 John Lackey, Cardinals
Against the Giants
2014: Did not face San Francisco this season.
Career: 2 GS, 1-1, 2.57 ERA
Loves to face: Michael Morse, 1-for-6, RBI, 2 K
Hates to face: Joaquin Arias, 3-for-6, 2B, 2 RBIs
Game breakdown
Why he'll win: Lackey is coming off a fantastic National League Division Series start against the Dodgers, his third consecutive strong outing. Pitching in pitcher-friendly AT&T Park should supply Lackey an extra boost.
Pitcher beware: Lackey has never faced most of the Giants' lineup, so, like the hitters, he will have to rely heavily on scouting reports about the very confident lineup he'll face.
Bottom line: Lackey has only faced the Giants twice in his career and has never faced much of their lineup. But he has a tremendous postseason pedigree, is on a roll, and is pitching in a pitcher-friendly park.
Tim Hudson, Giants
Against the Cardinals
2014: GS, 1-0, 7 IP, 0.00 ERA, 6 K
Career: 13 GS, 4-4, 5.26 ERA
Loves to face: Matt Adams, 0-for-2, K
Hates to face: Yadier Molina, 6-for-15, 5 RBIs, 5 BB
Game breakdown
Why he'll win: Hudson dominated the Cardinals in his lone outing against them this season and excelled in the NLDS, after extended rest allowed his troublesome right hip to improve. He'll be pitching on nine days' rest.
Pitcher beware: Before his NLDS start, he was 2-11 with a 5.13 ERA in his last 18 starts. Time will tell how just how healthy Hudson's hip remains.
Bottom line: The nine-day rest should benefit Hudson, as should pitching in pitcher-friendly AT&T Park. The Cardinals will have to take advantage of the sinker balls that don't get as low as he'd like.
Ryan Hood is an associate reporter for MLB.com. Follow him on Twitter @ryanhood19. This story was not subject to the approval of Major League Baseball or its clubs.