Britton, O'Day singed in October spotlight
Neither have been hit hard, but haven't been able to contain KC in ALCS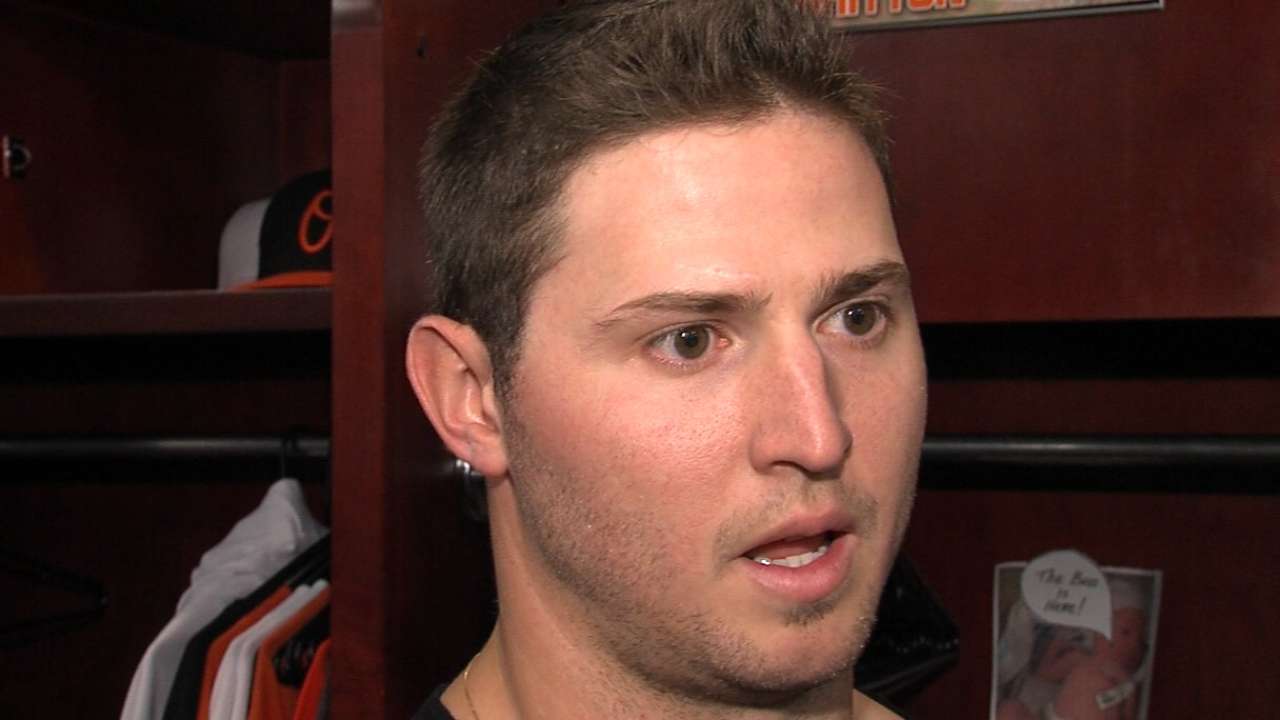 BALTIMORE -- The Orioles could not have gotten this far without their bullpen, a group that helped guide Baltimore to the American League East crown and a three-game sweep of the Tigers in the AL Division Series. But two of their biggest pieces, closer Zach Britton and right-hander Darren O'Day, have been thrust into October's spotlight and it's not exactly been a flattering light.
O'Day, who gave up the go-ahead homer in the 10th inning Friday in Game 1 of the AL Championship Series, was charged with the decisive ninth-inning tally in Saturday's 6-4 loss in Game 2. But it was Britton, who walked the bases loaded Friday, giving up the game-winning RBI double to Alcides Escobar. The crazy part? Neither pitcher is being hit particularly hard.
"They can find holes and it kind of seems like what they've been doing," Britton said of a red-hot Royals team up 2-0 in the best-of-seven set. "A couple infield hits, some bloop singles, that hit off Darren to lead off that inning right there. You can't do anything about that. It's frustrating because it's a hit and people are like, 'Oh, you gave up a hit,' and the runs come in. But at the end of the day if you make good pitches, you can't control if they find a hole and you can't make a play on it."
The Royals are causing fits for O's pitchers, reaching on broken-bat singles and dribblers with just enough on them to pose a problem. It's created some pretty interesting scenarios. Britton hadn't walked more than one man in a game all year before Friday, while O'Day spent most of the year with a sub-1.00 ERA.
"You are seeing a lot of odd things right now, things you don't normally see during the season, like a right-hander taking Britton's sinker down the first-base line," catcher Caleb Joseph said. "He got the ground balls he needed. He got two of them, actually. But they are finding holes right now. At some point we've got to do our best to roadblock that and try to counter it."
The early battle of the bullpens hasn't been encouraging, but it's also hard to place all the blame on Britton and O'Day.
"I threw some good pitches," a dejected O'Day said after Game 2, "But I'll wear the loss."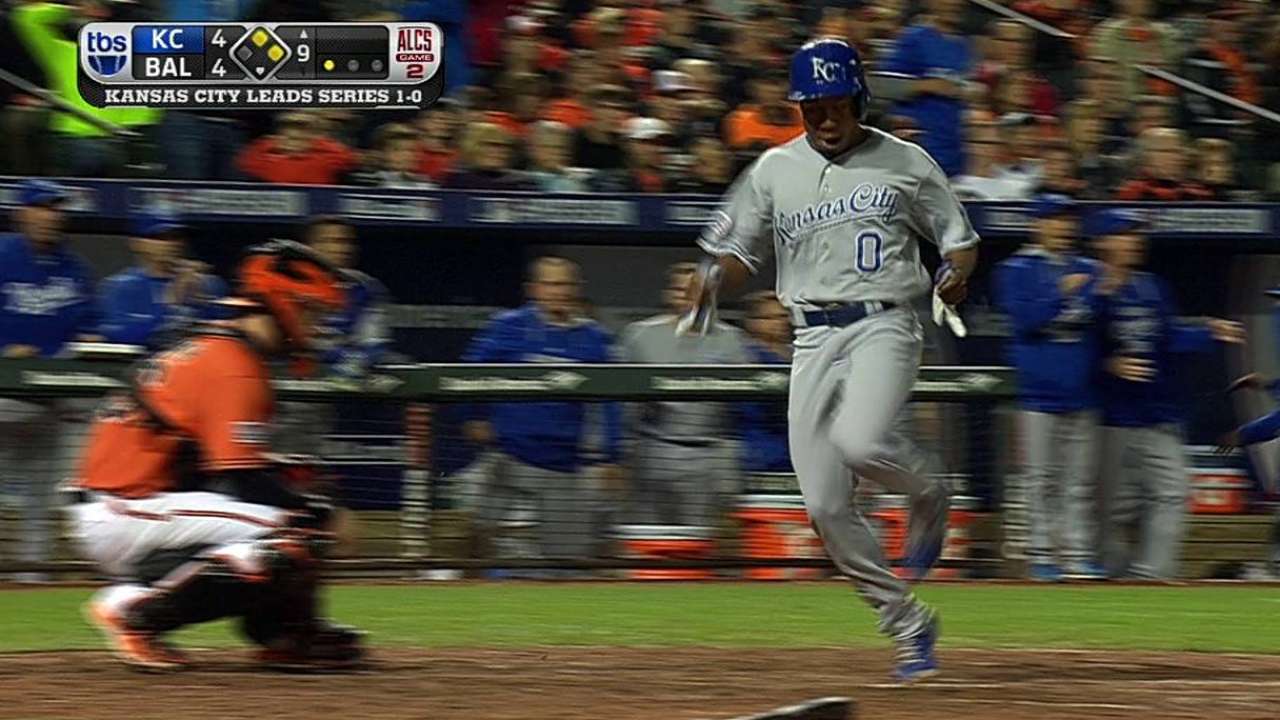 Welcome to the bizarre world of postseason baseball. Britton, who was bailed out by O'Day in Game 1, watched Escobar's ball go down the line for a double in Game 2. After Ryan Flaherty was unable to cleanly field Jarrod Dyson's chopper, Lorenzo Cain found another hole with a ground ball to increase the Royals' lead to two.
"Tonight was totally different as opposed to the first night," Joseph said. "He induced two ground balls and that's the Zach we know, for him to bounce back tonight after the first night. There's no doubt about it, he's one of the guys we want there at the end of the game in the back of the bullpen. He's been solid. There's no need to hit the panic button right now."
Brittany Ghiroli is a reporter for MLB.com. Read her blog, Britt's Bird Watch, and follow her on Facebook and Twitter @britt_ghiroli. This story was not subject to the approval of Major League Baseball or its clubs.