Tale of the tape: Giants-Cardinals, Game 2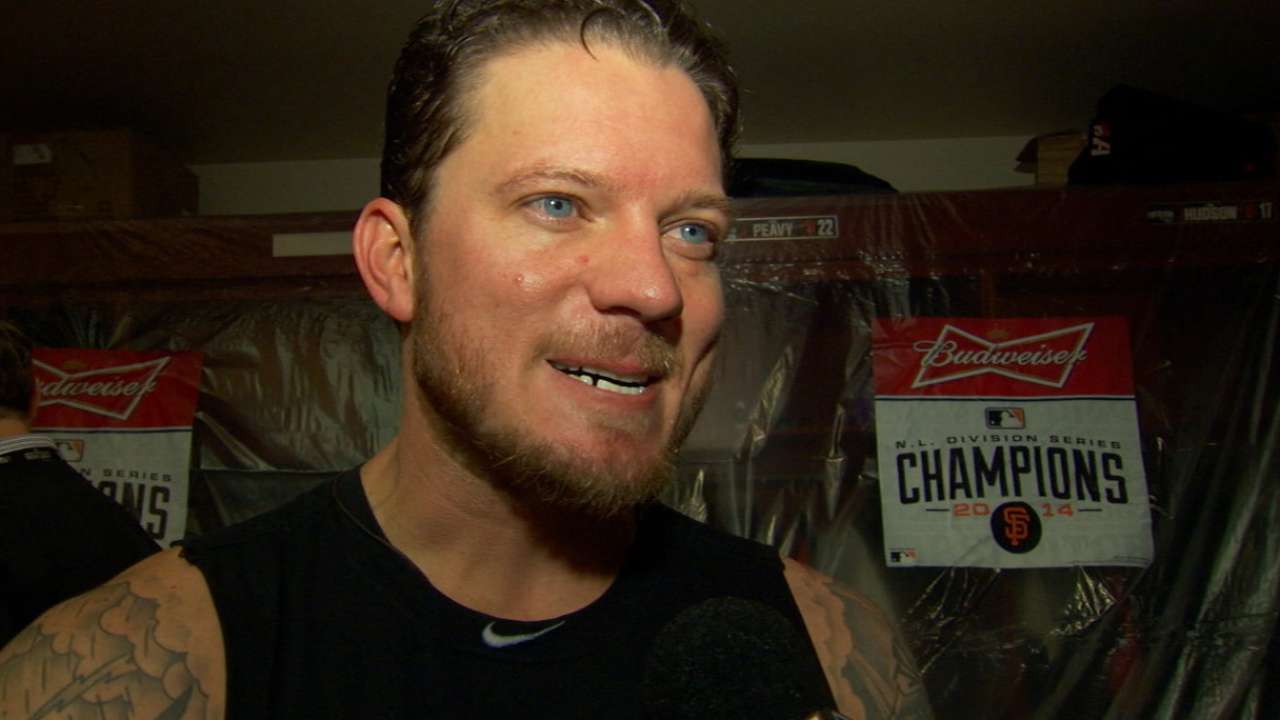 Jake Peavy, Giants
Against the Cardinals
2014: Did not face St. Louis this season.
Career: 9 GS, 3-4, 2.97 ERA
Loves to face: Yadier Molina, 6-for-24, 2 RBIs, 5 Ks
Hates to face: Matt Holliday, 9-for-30, HR, 6 RBIs, 10 BBs
Game breakdown
Why he'll win: A reunion with Bruce Bochy's coaching staff has rejuvenated Peavy, who has allowed two earned runs or fewer in 10 consecutive starts.
Pitcher beware: Peavy has fared better at AT&T Park than anywhere else this season, and Busch Stadium isn't as pitcher friendly as the Giants' home park along the shores of McCovey Cove.
Bottom line: Peavy has been arguably the Majors' best pitcher since being acquired by the Giants, and he is coming off his best career postseason start. He's an extremely difficult matchup for the not-super-potent Cardinals offense.
Lance Lynn, Cardinals
Against the Giants
2014: GS, 0-1, 10.80 ERA
Career: 3 GS, 0-3, 7.98 ERA
Loves to face: Brandon Crawford, 3-for-10, 4 RBIs, 6 Ks
Hates to face: Buster Posey, 4-for-10, HR, 4 RBIs
Game breakdown
Why he'll win: Lynn is having a career year. He's playoff-tested, he's better at Busch Stadium than on the road, and he's allowed more than two earned runs just twice since June.
Pitcher beware: Lynn's previous three starts against the Giants were each forgettable, as they have given him fits. San Francisco's hitters will be confident, knowing they've had his number in the past.
Bottom line: Lynn's past with the Giants is cause for concern, but his more recent overall performance is highly encouraging. He's better than the pitcher the Giants have faced in the past.
Ryan Hood is an associate reporter for MLB.com. Follow him on Twitter @ryanhood19. This story was not subject to the approval of Major League Baseball or its clubs.