Statcast: De Aza shows off speed on double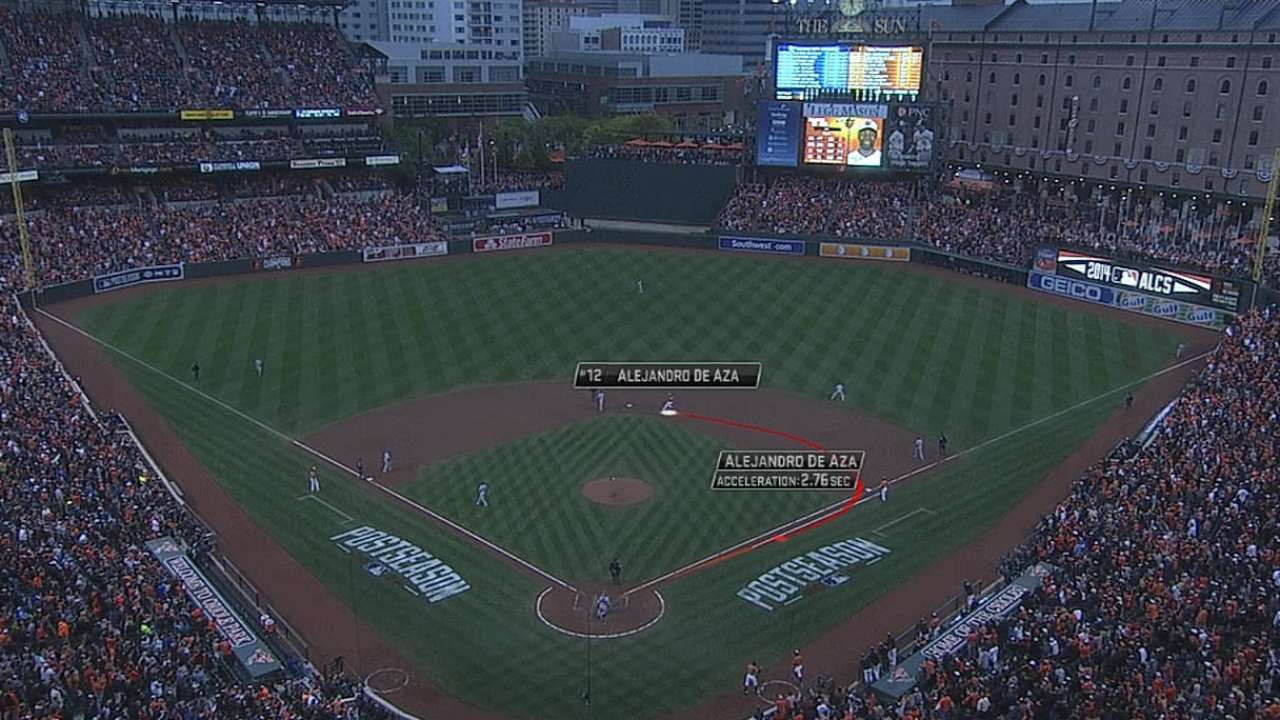 BALTIMORE -- The Orioles needed a spark in the third inning on Saturday, trailing the Royals, 3-1, in Game 2 of the American League Championship Series at Camden Yards. Alejandro De Aza provided it.
De Aza ripped a one-out double to right field off Royals right-hander Yordano Ventura, setting up Adam Jones' game-tying two-run homer. And with MLB Advanced Media's new Statcast technology tracking the play, we can tell just how quickly De Aza got into scoring position.
The left-handed hitter pulled a hard ground ball past diving first baseman Eric Hosmer and down the line, accelerating to his top speed in 2.76 seconds as he approached first. De Aza moved as fast as 19.2 mph on the play.
That was plenty quick for him to cruise in for a double, but not as fast as some of the Royals' burners can go. Jarrod Dyson went 20.1 mph when he was thrown out stealing second in Game 1, and Lorenzo Cain reached 20.5 mph going from first to third on a single in the first inning of Game 2.
Andrew Simon is a reporter for MLB.com. Follow him on Twitter @AndrewSimonMLB. This story was not subject to the approval of Major League Baseball or its clubs.