Confident in left-on-left success, Matheny praises Mabry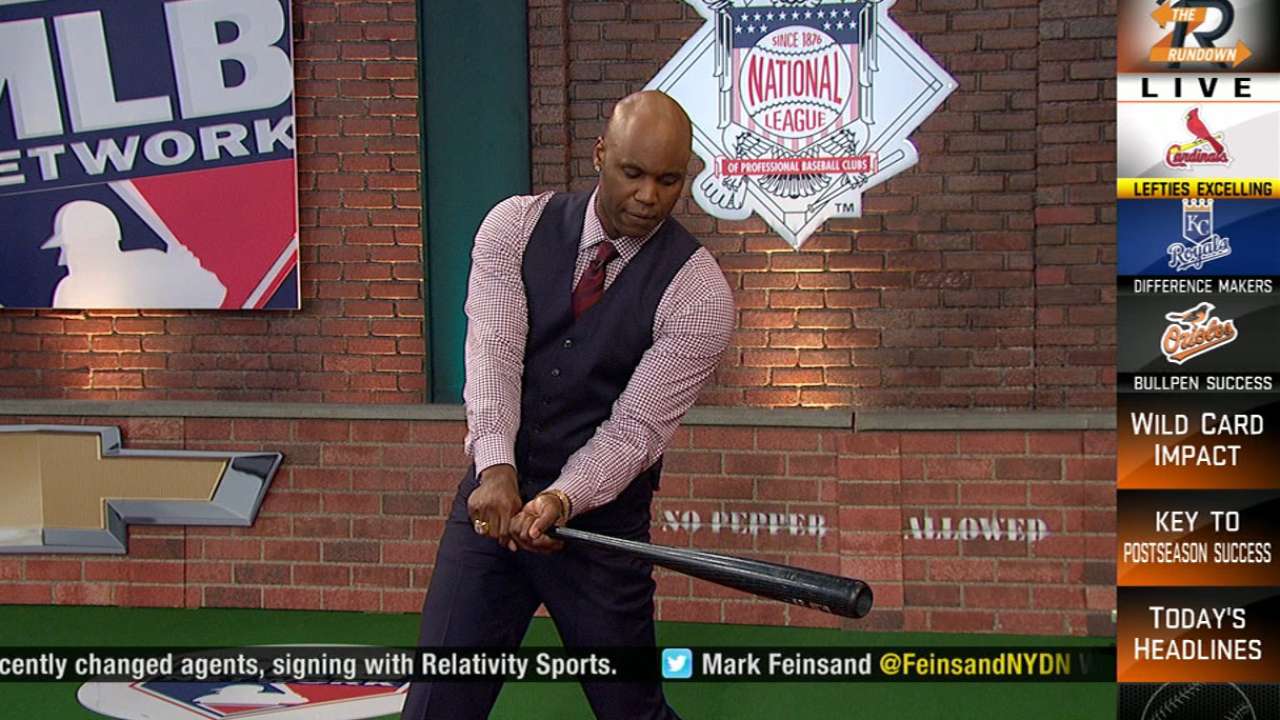 ST. LOUIS -- Having watched his left-handed batters go 15-for-41 with five homers and 14 RBIs against the Dodgers' left-handed pitching in the National League Division Series, manager Mike Matheny was unhesitant to include four left-handed batters in the starting lineup against Giants starter Madison Bumgarner in Game 1 of the NL Championship Series on Saturday.
Matheny also downplayed his surprise with the Cardinals' left-on-left success in the NLDS, noting that there were indicators that suggested the Cardinals could fare well against lefties. Working in their favor, Matheny said, was the up-the-middle, grinding approach preached by his hitting coach, even though the results weren't always readily seen during the season.
"John Mabry seemed to take a lot of heat as we were pushing through the season and some of those results weren't there, which is really ridiculous," Matheny said. "Fortunately, he stayed with what he knew was right, and the guys continued to work to improve and nobody was doing the major overhauls, like we were talking about, for no reason, just to appease people in the outside."
Two of the Cardinals' left-handed batters (Jon Jay and Kolten Wong) actually posted better numbers against left-handed pitchers this season than they did right-handers. Matt Carpenter's production hardly fluctuates against either.
As for the job Mabry has done in his second season as the team's head hitting instructor, Matheny took several opportunities (some unsolicited) during his pregame news conference on Saturday to praise Mabry's work with what was an underachieving offense during the regular season. Perhaps the payoff is coming now.
"He doesn't put this canopy over our offense to say, 'This is what we have to do to be successful against this pitcher,'" Matheny said. "He breaks it down hitter by hitter -- what they're doing now and how they feel, and then taking into consideration the opponent."
Jenifer Langosch is a reporter for MLB.com. Read her blog, By Gosh, It's Langosch, and follow her on Twitter @LangoschMLB. This story was not subject to the approval of Major League Baseball or its clubs.