When Hardy bats, Orioles fans become PA announcers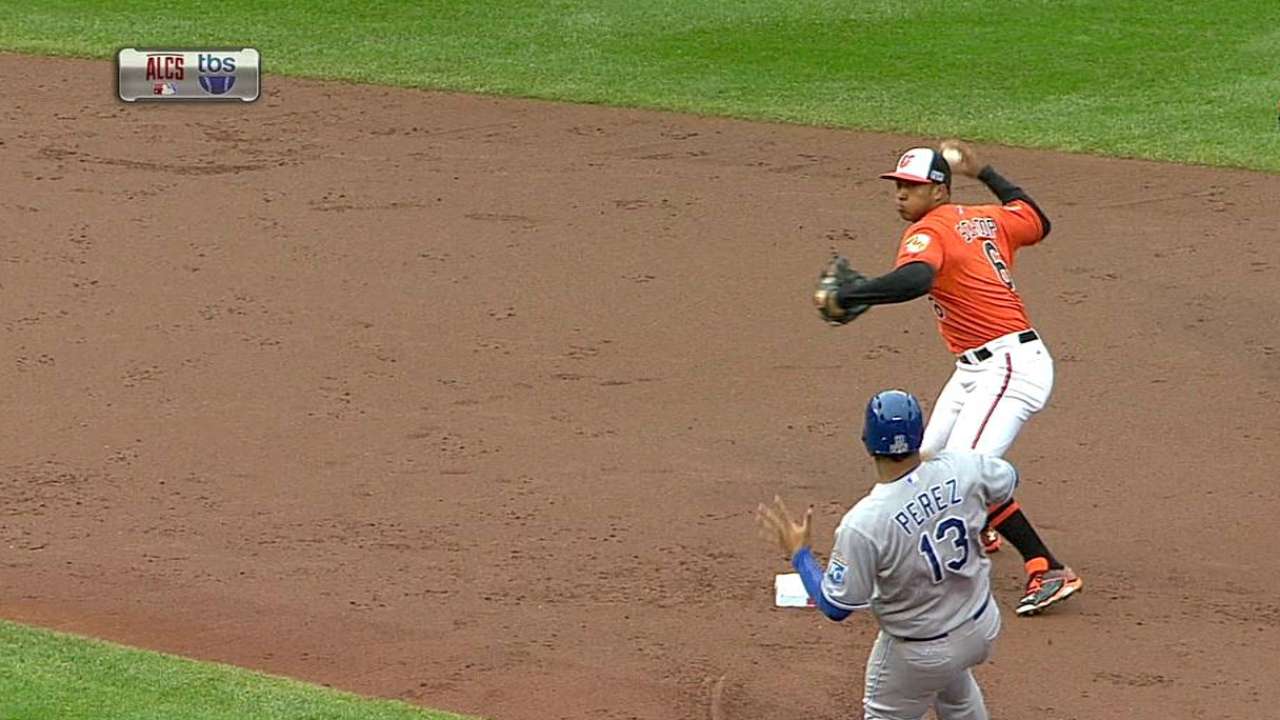 BALTIMORE -- For all of the traditions that have emerged at Orioles games over time, J.J. Hardy's might just be the best of all.
Sure, the exaggerated "O!" during the "Oh, say" part of the anthem is cool. And the universal chanting of "O" from "Seven Nation Army" by the White Stripes as a kind of rallying cry when the O's are on the verge of doing something big is neat, too.
But it would be hard to top the way the crowd joins in when public address announcer Ryan Wagner introduces J.J. Hardy.
Wagner actually hasn't said "Hardy" in quite some time. He says the first J, and then, after a long pause says the second J. And then the crowd takes it from there, shouting in unison: "Hardy!"
This phenomenon, like most in baseball, emerged by accident.
In 2012, Wagner, nervous to work his first Orioles game, was spending perhaps a little too much time figuring out how he was going to say each player's name.
"The only one I didn't know how I was going to say it was J.J. Hardy," Wagner said. "There's nothing terribly musical about his name."
His first time through the lineup, he panicked, and in between the first and second Js, he left a big pause in the middle.
Over time, what was a mistake turned into a fun exercise for the fans. Nowadays, Wagner will say the two Js and gives way to the fans to finish the intro. Wagner himself hasn't said "Hardy" when the shortstop comes to the plate since early in the Division Series.
"Now , the only time I say it is when I give the lineup," Wagner said. "I feel like at the beginning of the game, I should get the full name in there at least once."
Consider it Wagner's catch phrase, one that has taken off through the Orioles' current playoff run. His boss noticed it during Game 1 of the ALDS and said, "Don't say Hardy this time, see what happens." During Hardy's last at-bat that game, he tried it.
"I said, 'Now batting, No. 2, the shortstop, J...J....' and turned the mic off."
It's now a staple at Camden Yards.
"It's kind of fun, it's something different," Wagner said. "I was the happiest person in the building when he signed his extension because it's the only reason I'm relevant. So it's good."
Alyson Footer is a national correspondent for MLB.com. Follow her on Twitter @alysonfooter. This story was not subject to the approval of Major League Baseball or its clubs.