Gordon enjoying success at Camden Yards
Left fielder's dad, older brother once rooted for the Orioles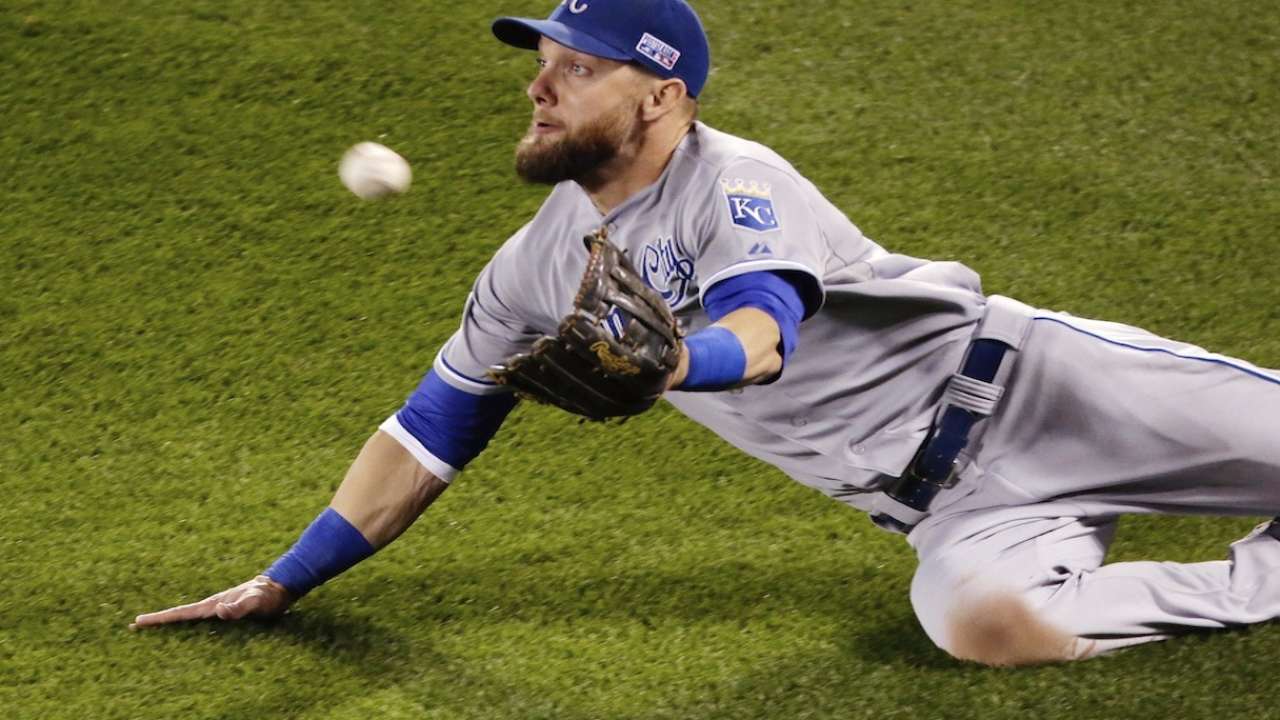 BALTIMORE -- The Royals weren't at all unhappy about starting the American League Championship Series at Camden Yards, as evidenced by their three-homer salvo during an 8-6, Game 1 victory in 10 innings.
"It's definitely a place where we all like to hit," said Alex Gordon, who hit one of the homers. But that didn't measure up to his shot over the right-field scoreboard in 2008. There's a marker out on Eutaw Street for that one.
"I've got one, right by Ken Griffey Jr. and some of those other guys," Gordon said. "They've got Griffey and Frank Thomas and all these big-name guys -- and little Alex Gordon is sitting there. But I think I'm behind all of them."
When Gordon was growing up, his dad and older brother were Orioles fans -- even in Nebraska, which is Royals country.
"They've all been out there to visit the stadium, and they think it's pretty cool that I got a little piece of history there," he said.
Yep, there it lies, a baseball-round marker saying "Alex Gordon, July 1, 2008, 425 [feet]." And he's right -- it's one of the deepest down the right-field line, almost on the patio of Dempsey's Brew Pub and Restaurant in the gigantic rustic Warehouse.
His Game 1 homer was the ninth of his career at Camden Yards.
Dick Kaegel is a reporter for MLB.com. This story was not subject to the approval of Major League Baseball or its clubs.