Tale of the Tape: Royals-Orioles Game 2
A look at Ventura and Norris for their ALCS matchup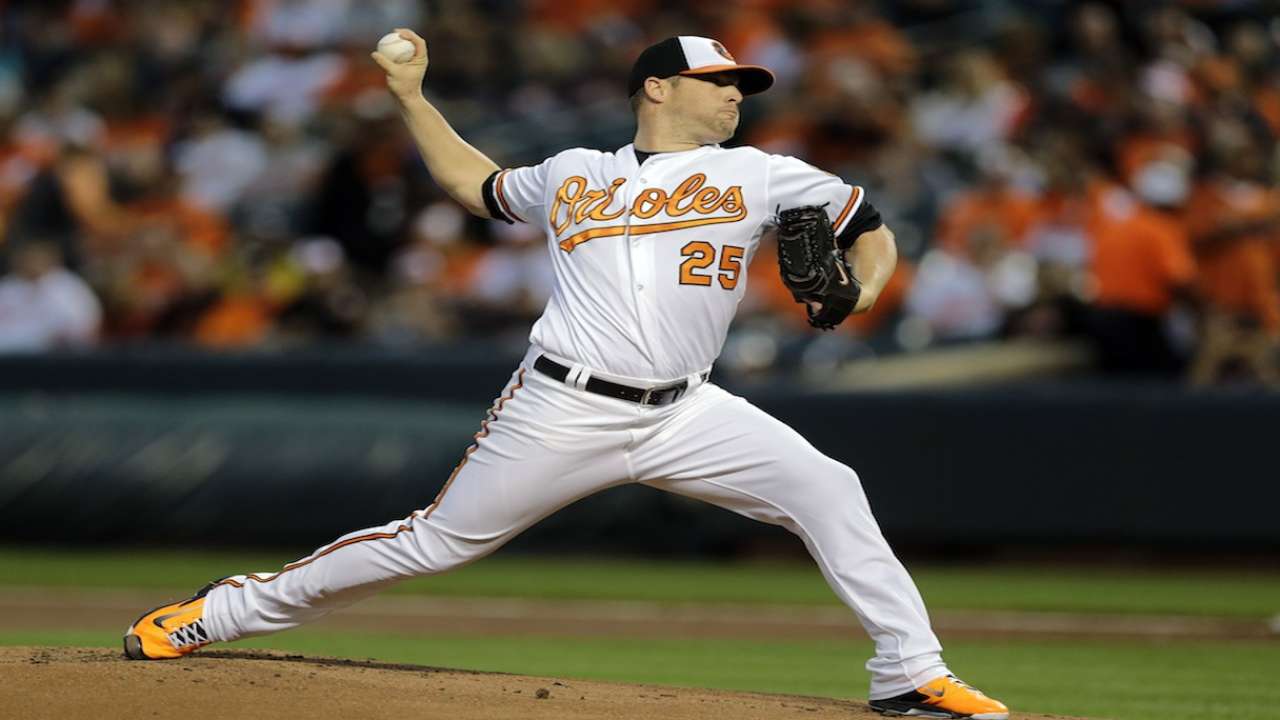 A look at Yordano Ventura and Bud Norris -- the starters for Game 2 of the American League Championship Series today.
Yordano Ventura, Royals
Against the Orioles
2014: 2 GS, 1-1, 1.26 ERA
Career: 2 GS, 1-1, 1.26 ERA
Loves to face: Adam Jones, 0-for-7, 3 K
Hates to face: J.J. Hardy, 4-for-6, 2B
Game breakdown
Why he'll win: For the same reason Ned Yost chose him to make the Game 2 start in Baltimore: Ventura has been Kansas City's most consistent starter over the last two months and has excelled against Baltimore this season.
Pitcher beware: A big spot for a rookie pitcher against one of MLB's most potent offenses.
Bottom line: Ventura, who in his previous 76 1/3 innings allowed just two home runs, should be the Royals' best version of a home run suppressant to the Orioles, MLB's regular-season leader in dingers.
Bud Norris, Orioles
Against the Royals
2014: 1 GS, 0-1, 1.23 ERA
Career: 2 GS, 0-1, 0.68 ERA
Loves to face: Omar Infante, 3-for-13, K
Hates to face: Alex Gordon, 3-for-6
Game breakdown
Why he'll win: Because of his performances on the mound of late. Norris finished the regular season with a 2.08 ERA and 34 strikeouts in last 30 1/3 innings, then shut out the Tigers over 6 1/3 innings in Game 3 of the AL Division Series..
Pitcher beware: Kansas City is no longer the offensive-challenged team he faced in mid-May. The Royals have scored 32 runs and bashed eight home runs in five postseason games.
Bottom line: The Royals' streaking offense should have its hands full with Norris, who posted a 2.44 ERA in 13 starts at Camden Yards this regular season.
Jackson Alexander is an associate reporter for MLB.com. This story was not subject to the approval of Major League Baseball or its clubs.