Giants plan to use Morse off bench in Game 1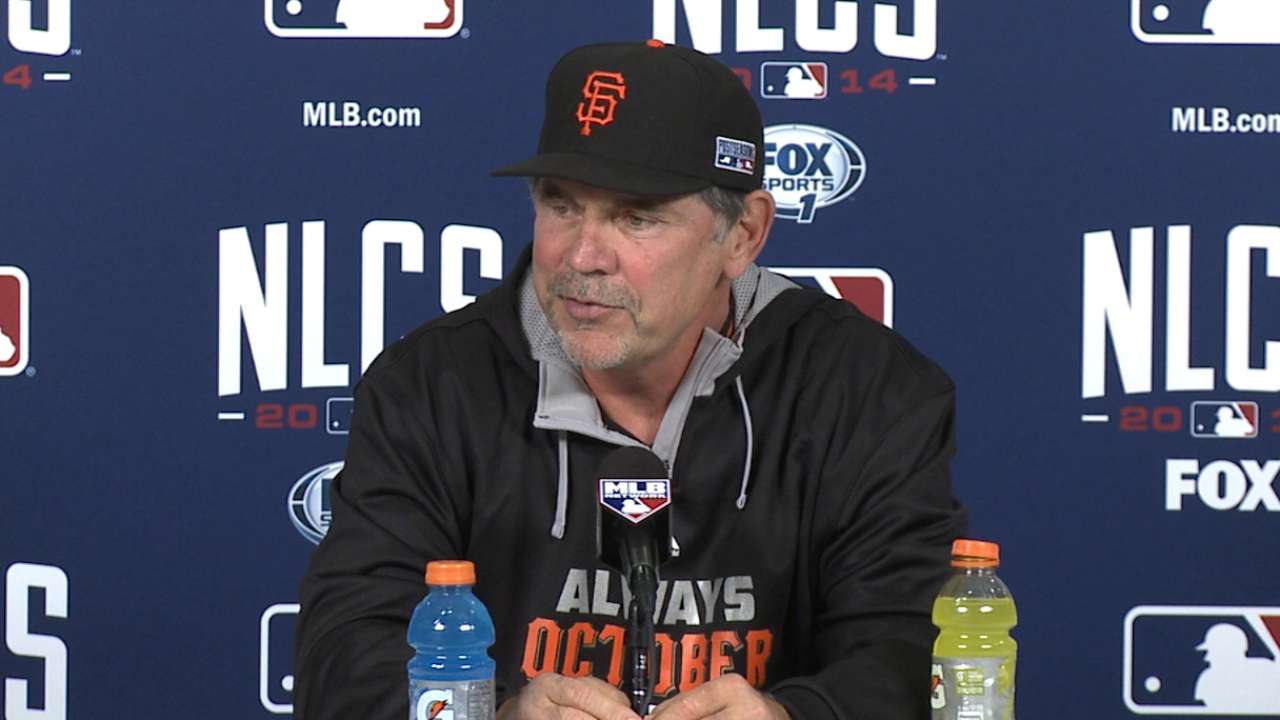 ST. LOUIS -- Though the Giants won their National League Division Series matchup with the Nationals in four games, there is no ignoring the fact that they scored a total of nine runs in 45 innings. Their lineup lacked its usual thump.
That should soon change. Provided he gives manager Bruce Bochy the OK, outfielder Michael Morse will join the Giants' active roster for the NL Championship Series against the Cardinals.
"Once we see him and talk to him, if all is fine," Bochy said, "he is on the roster."
Morse, who missed the entire NLDS after sitting out most of September with a strained left oblique, spent the past few days facing live pitching in instructional ball at Scottsdale, Ariz. Assuming Morse does make the roster, Bochy said, he will serve as a bench bat, at least for tonight's Game 1 (5 PT on FOX).
Still, Morse's mere presence gives the Giants a power dimension that they did not showcase in the NLDS. He hit 16 home runs in 438 at-bats this season and has averaged one homer every 25 plate appearances for his career.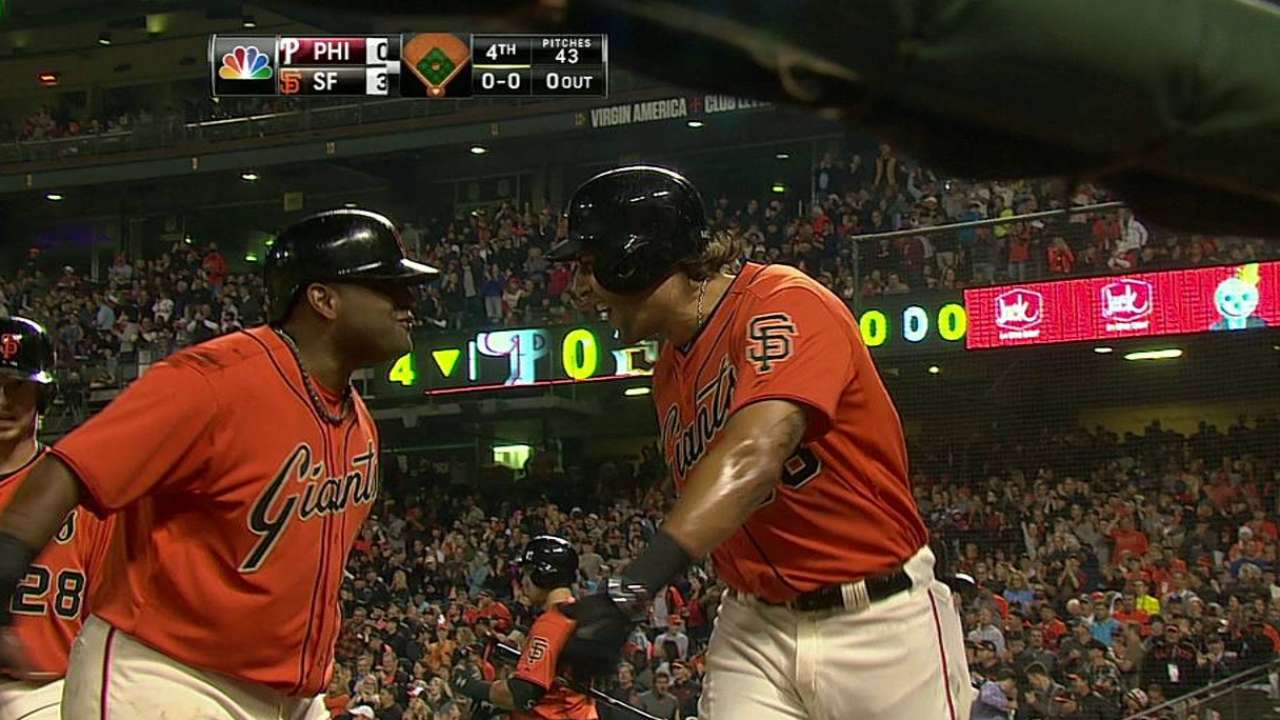 "He's a special bat," teammate Hunter Pence said. "He's a threat at all times. You don't really find those bats. They're not easy to find. And he makes our lineup extremely deep. He has the potential to hit a home run at any time."
Anthony DiComo is a reporter for MLB.com. Follow him on Twitter @AnthonyDicomo. This story was not subject to the approval of Major League Baseball or its clubs.