Former skipper Manuel to hold winter hitting camp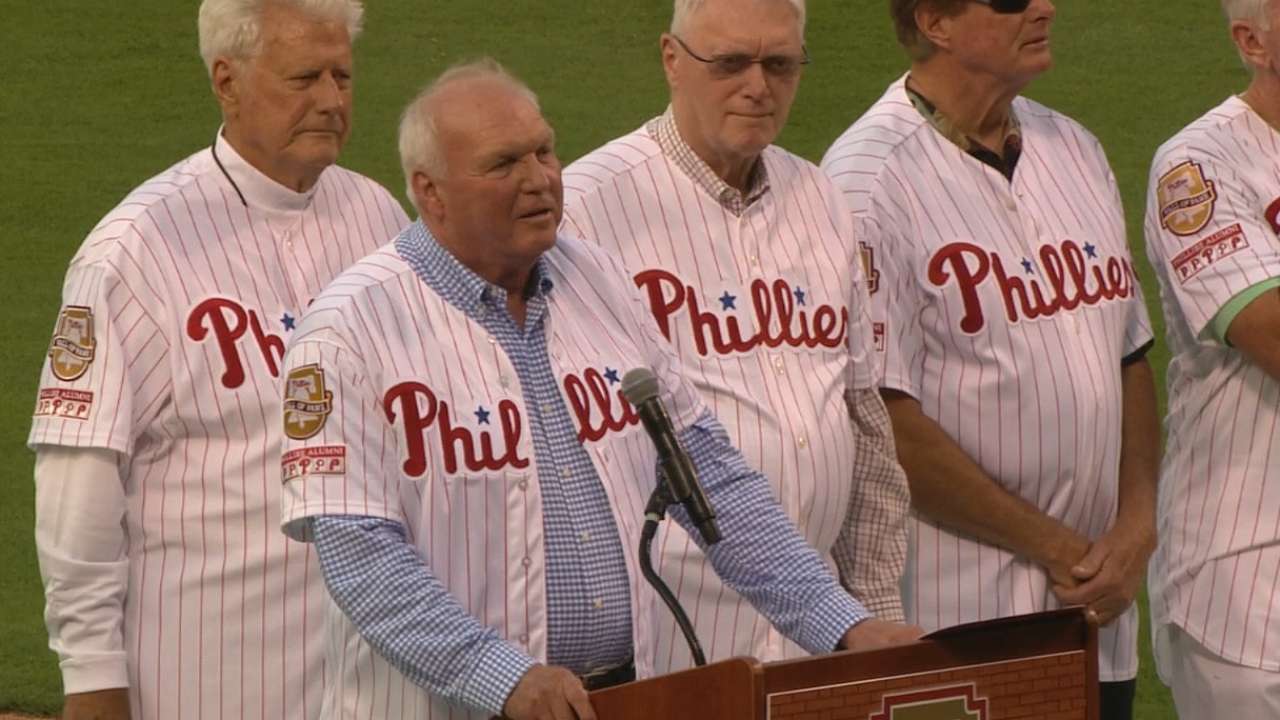 PHILADELPHIA -- Charlie Manuel has not changed a lick.
During his introduction as Phillies manager in November 2004, he called himself a 24-hours-a-day baseball guy. He said he eats, drinks, sleeps and breathes baseball. So it came as no surprise Wednesday when he said he had watched every postseason game this fall. Just like it came as no surprise when he said he watched or followed nearly every Phillies game this season, and often stayed up until 1 or 2 in the morning to watch West Coast games.
"I followed the Phillies on my phone when I was at Minor League parks or watching college or high school games," Manuel said.
Manuel, who is a senior advisor to general manager Ruben Amaro Jr., still loves to talk and teach hitting, too. In fact, he is hosting a baseball camp from Dec. 19-21 in St. Petersburg, Fla.
A second camp is in the planning stages for Philadelphia shortly after New Year's Day.
"I still have that same passion I've always had," Manuel said. "I love the game."
College coaches will be providing instruction, and special guests include Jim Thome, Tom Gordon, Pedro Feliz, Pat Borders, David Segui, Rich Dubee and more. More information can be found at charliemanuelbaseball.com.
"I'm going to be talking and working with hitters," Manuel said. "I've taken an interest in amateur baseball."
Manuel said he held similar camps years ago when he worked with the Indians, and this is a way to get back into it. He said if he likes it and it goes well, there could be more in the future.
"It's going to be teaching, pitching and hitting and talking about baseball, how to play," Manuel said. "It's going to be really good."
Todd Zolecki is a reporter for MLB.com. This story was not subject to the approval of Major League Baseball or its clubs.