MLB.com Columnist
Jonathan Mayo
Pipeline Inbox: Arizona Fall League ready to heat up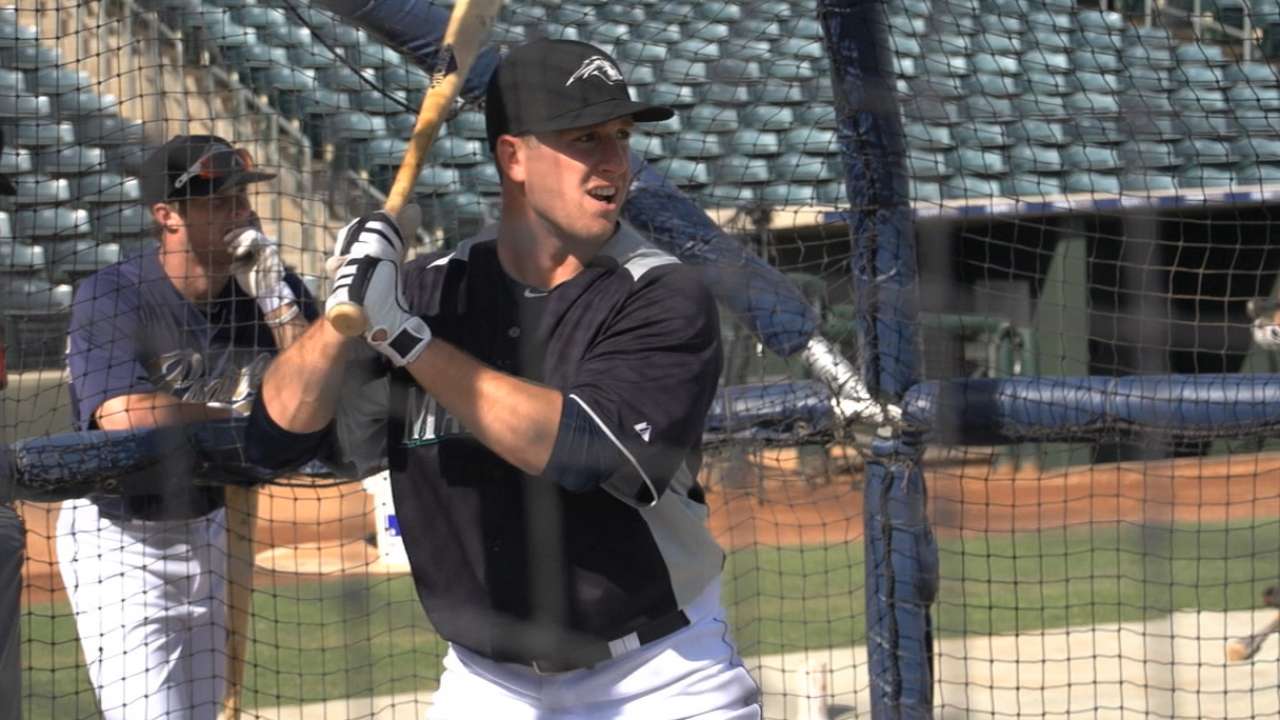 SURPRISE, ARIZ. -- Greetings from a surprisingly less-than-perfectly sunny Arizona. The somewhat overcast skies have done nothing to dampen the spirits, not with the first week of Arizona Fall League action underway.
There have already been some outstanding early performances, with Peter O'Brien homering in his first two games, Francisco Lindor falling a triple short of the cycle and a number of hitters getting off to very good starts. On the mound, Taijuan Walker and Mark Appel are big-name starters who looked good in their first appearances.
There's obviously a long way to go, with many more standouts to come, for sure. In honor of the Fall League's start, I'm going with a quartet of AFL-related questions for this week's Inbox.
What's the floor and ceiling of Patrick Kivlehan? He has to be considered a legit prospect now, right?
-- Eric N., Portland, Ore.
To answer your second question first: Absolutely. And Kivlehan is ranked as such, currently No. 6 on the Mariners' Top 20 list.
For those not familiar with Kivlehan's story, here's the synopsis. A football player at Rutgers, Kivlehan didn't play baseball until his senior year, promptly going out and having a huge season. The Mariners took him in the fourth round of the 2012 First-Year Player Draft and sent him straight to the Northwest League, an aggressive placement considering he hadn't played much baseball. Kivlehan didn't miss a beat, winning league MVP honors.
Kivlehan hasn't stopped since. Putting up good numbers in High Desert might have to be taken with a grain of salt because of how hitting-friendly it is, but Kivlehan earned a promotion in 2014 and kept on raking in Double-A, with a .300/.374/.485 line in just over 100 games. He has the ability to hit for a decent average and a good amount of power -- he hit first home run of the AFL season -- and his ceiling is an everyday run-producing third baseman in the big leagues.
Kivlehan will turn 25 this offseason, so he is who he is from a physical standpoint, but he's still learning to maximize his tools on the field. He's played first and the outfield, so his floor might be as a productive super-utility type who can swing a good bat from either infield or outfield corner.
Who has the best pitching staff in the AFL? Any overlooked or sleeper prospects?
-- Glenn M., Edgewood, Ky.
Evaluating pitching staffs can often be tricky in the Fall League, largely because often the best pitchers don't come to Arizona -- they've thrown too many innings, organizations don't want them to get too worn down, etc. But this year, at least at the start of the AFL season, that's not the case. There is a good amount of top-flight pitching prospects on hand. They may not be here for the entire Fall League season, but as of right now, there's plenty to choose from.
Picking one staff as the best is an easy task. The Salt River Rafters have easily the best group of pitchers in the league, this year and in recent memory. That's why they were my pick for most talented AFL roster in our most recent Pipeline Perspectives (Byron Buxton had a hand in that choice as well). Archie Bradley and Mark Appel are as interesting a tandem as there is in the league. Anthony DeSclafini and Edgar Olmos have pitched in the big leagues for the Marlins. Twins' 2014 fifth-rounder Jake Reed tossed two outstanding innings in his AFL debut this week. He looks like he should be a quick-to-the-bigs short reliever.
As for sleeper prospects, I have a few choices, especially on the offensive end. One is Brandon Drury of the D-backs. Arizona acquired Drury in the Justin Upton trade and he's coming off a season that saw him hit .299/.362/.510 with 23 homers and 95 RBIs while reaching Double-A. The D-backs' No. 6 prospect already has two homers in the AFL. Also keep an eye on Yankees first baseman Greg Bird. The club's No. 11 prospect has a great approach at the plate and had four extra-base hits in his first three AFL games.
What about Kyle Waldrop? He has outhit Jesse Winker at every level and not a peep about him.
-- Ron F.
This question came in response to something I tweeted during an AFL game on Wednesday, when I saw Winker go opposite field with a double and home run. In full disclosure, I'm a Winker fan: I said in the tweet that he might be the best pure hitter in the Minors.
Waldrop probably does deserve some more attention than he's received. He's hit .289/.337/.466 in his career. Even more impressive might be that he's getting better as he matures, slugging a career high .516 in 2014 while splitting the year between the Class A Advanced California and Double-A Southern Leagues.
While I'll agree that Waldrop warrants a closer look -- I recently put him No. 24 in my list of bonus Reds prospects -- saying that he has outhit Winker at every level isn't exactly accurate. Waldrop played in Dayton in 2012 and hit .284/.346/.421 at age 20; Winker was there the following season, and hit .281/.379/.463, at age 19. For the record, Winker's OPS was 74 points higher than Waldrop's at the same level.
Waldrop and Winker played together in 2014 in Bakersfield and Pensacola because Waldrop repeated the level after spending the 2013 season in Bakersfield. To his credit, Waldrop hit well in his second go round (.359/.409/.516) and kept hitting in Double-A. Winker hit .317/.426/.580 (again, with a higher OPS). He missed a good chunk of the season due to injury and did struggle in Double-A. But his career line of .297/.401/.489 is better than Waldrop's and he reached the same level a year younger.
Finally, there are the strikeout and walk rates, the real reason why Winker is more highly regarded. Waldrop has gotten better, from a 22.4 percent K rate in 2013 to 19.4 in Bakersfield and 17.5 in Pensacola. Winker had a 15.4 percent strikeout rate in 2013, but also had a 13 percent walk rate. In 2014, he was at 16.1 and 15.2 in the walk rate department (Waldrop has never had double-digits in this category).
If Clint Coulter goes from a below-average defensive catcher to an average right fielder with the same bat how does his value change?
-- Derek H., Sheboygan, Wis.
Coulter, the Brewers' No. 7 prospect, had a bounce back season with the bat in 2014 following up an injury-riddled first full pro season. The 2012 first-round pick hit .287/.410/.520 with 22 homers this past season, showing a good combination of patience and power.
Coulter's work behind the plate, meanwhile, was slower to develop, not unusual for a young catcher. He was added to the Glendale Desert Dogs roster to begin work as an outfielder. He's fairly athletic and has more than enough arm strength to fit the profile of a corner outfielder well. Obviously, Coulter's value would have been higher had he been able become an adequate backstop. But if the strides he made at the plate this past year are legit, Coulter has the bat that could play just fine anywhere on the diamond.
Jonathan Mayo is a reporter for MLBPipeline.com and writes a blog, B3. Follow @JonathanMayoB3 on Twitter. This story was not subject to the approval of Major League Baseball or its clubs.