Moss, Vogt scheduled for surgery this month
Both are expected to be ready for start of 2015 season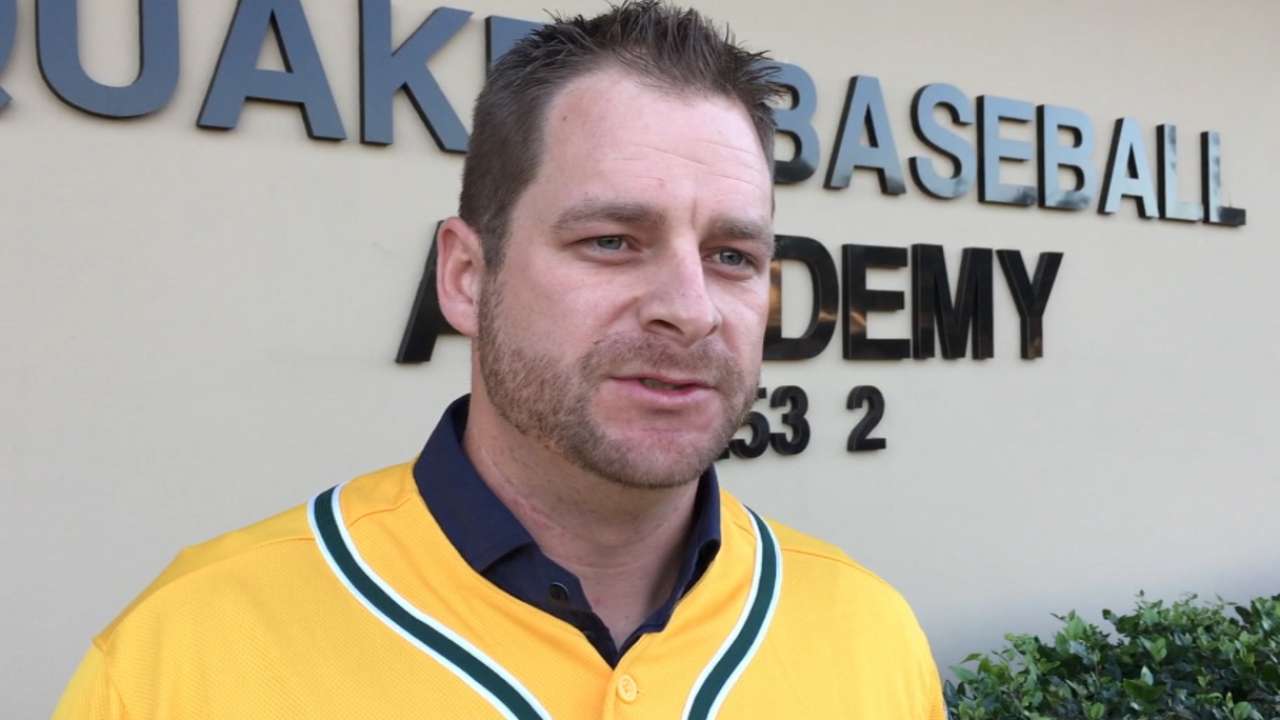 OAKLAND -- The A's Brandon Moss (right hip) and Stephen Vogt (right foot) are scheduled for surgery within the next two weeks, the club announced Wednesday. Both are expected to be ready by the start of the 2015 season.
Los Angeles-based orthopedic surgeon Dr. Kenneth Jung will repair a plantar plate tear in Vogt's foot, which kept him away from catching duties for the majority of the season. The surgery is slated for Tuesday.
Moss' procedure is scheduled for Oct. 21 in Nashville with Dr. Thomas Byrd, who will ultimately decide what is best: a minor cleanup procedure or microfracture surgery, which would sideline Moss through the majority of Spring Training.
Moss, like Vogt, played with the injury throughout the season, and though he refused to use it as an excuse for his second-half struggles at the plate, there was no denying the impact a September cortisone shot had on his at-bats thereafter -- particularly in the team's Sept. 30 AL Wild Card Game loss, in which he hit two homers. He totaled that many in his final 154 regular-season at-bats.
The 31-year-old infielder/outfielder, who finished with 25 home runs and 81 RBIs, is arbitration-eligible for a second time this winter, after making $4.1 million this season. He's compiled at least 20 homers in three consecutive years with Oakland.
Vogt is also under club control and will again be able to provide a left-handed bat at catcher in a platoon with Derek Norris.
John Jaso, who also bats from the left side, has yet to be cleared by MLB to play following his August concussion. Once he is, Jaso will have to decide whether he wants to catch again. The A's would welcome his bat back at DH.
Jane Lee is a reporter for MLB.com. This story was not subject to the approval of Major League Baseball or its clubs.