Phillies tab Almaraz to be amateur scouting director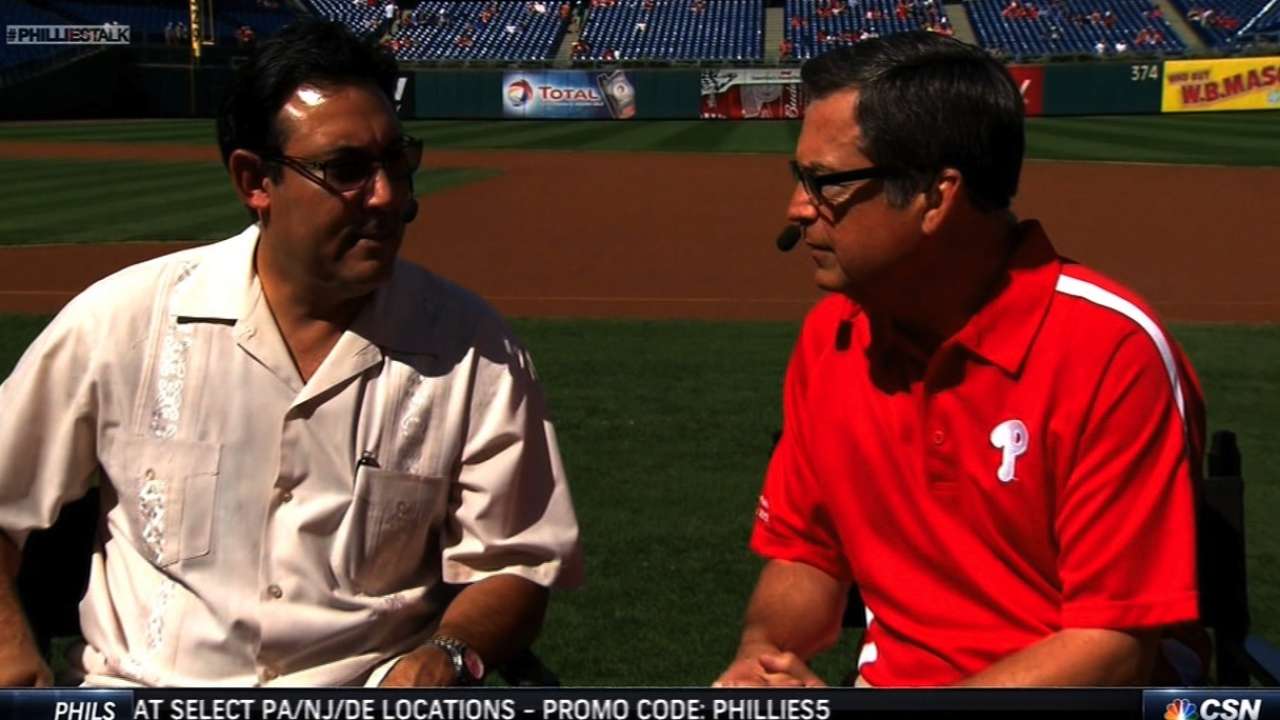 PHILADELPHIA -- The Phillies have a replacement for former assistant general manager of amateur scouting Marti Wolever, whom they dismissed late last month.
The team announced Wednesday that it has hired Johnny Almaraz, who was the Braves' international scouting director, to be amateur scouting director. He will run the Phillies' First-Year Player Drafts, which Wolever had done since 2002.
It will be a new role for Almaraz.
"We couldn't be happier to add someone of Johnny's caliber to our baseball operations staff," Phillies assistant GM Benny Looper said. "He has established a reputation for being able to identify future Major League talent and brings a great deal of experience to the Phillies."
Almaraz had been Atlanta's international scouting director since 2008. His most notable signings have been pitcher Julio Teheran and catcher Christian Bethancourt. Before joining the Braves in 2006 to be director of Latin America operations, Almaraz spent 16 years as a scout for the Reds. There he signed Adam Dunn, Johnny Cueto and B.J. Ryan when they were amateurs.
Wolever had been running the Phillies' First-Year Player Drafts since 2002, but success had been scattered. MLB.com in June examined the Phillies' Drafts from 2004-13. Forty-six picks reached the big leagues, which tied the A's and Rangers for seventh most in baseball.
But the quality of the Phillies' picks ranked last. According to baseball-reference.com, the combined WAR (Wins Above Replacement) of Phillies picks over the past 10 years was 20.7, which was 24.6 points lower than the 29th-ranked Blue Jays (45.3). The big league average was 82.7.
Todd Zolecki is a reporter for MLB.com. This story was not subject to the approval of Major League Baseball or its clubs.