Gio's miscues lead to two-run second for Giants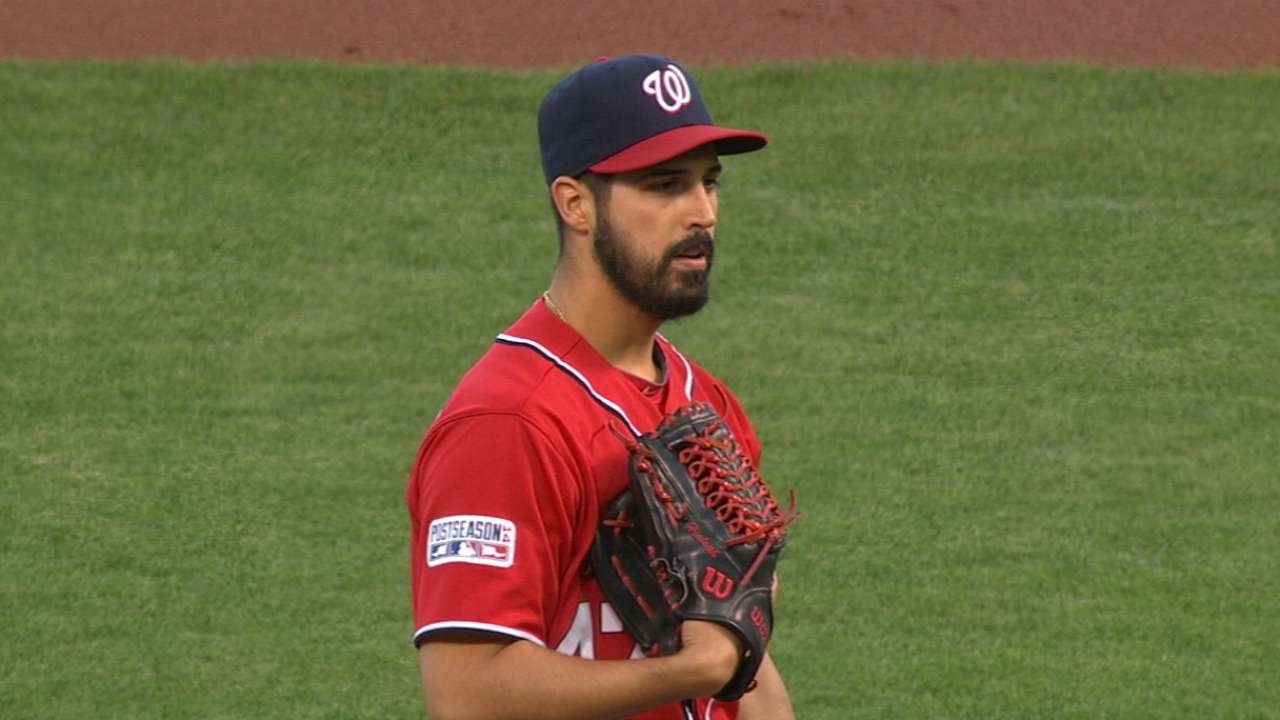 SAN FRANCISCO -- One day after a throwing error by pitcher Madison Bumgarner derailed the Giants in Game 3 of the National League Division Series, two defensive miscues by Gio Gonzalez and the Nationals set up a two-run second inning for the Giants to open the scoring in Game 4 on Tuesday at AT&T Park.
After a 3-2 defeat ended Washington's season, those mistakes loomed large.
With one out and a runner on first,
Juan Perez
hit a soft comebacker with double-play potential. But the ball ricocheted off Gonzalez's glove for an error.
"It happens," said Nats manager Matt Williams. "The ball is hit back at him. The mound is chewed up. There's a huge hole in front of him. It's in between hops, and he didn't catch it. So it's not shocking. It's disappointing that he wasn't able to make that play. But we have to move on within the game after that."
San Francisco starter Ryan Vogelsong, the following batter, laid down a bunt between Gonzalez and third baseman Anthony Rendon. The pair crossed signals and could merely watch as all three runners advanced safely.
Gonzalez proceeded to walk Gregor Blanco on four pitches, bringing in the first run of the game, and Joe Panik added an RBI groundout to first baseman Adam LaRoche.
It could have been much worse for Gonzalez, who gathered himself to retire Buster Posey on a groundout to Rendon with two men in scoring position. But after the Nationals plated runs in the fifth and seventh to tie the game, the Giants went ahead for good on Aaron Barrett's seventh-inning wild pitch.
"The bottom line to it was we were tied after six [innings]," Williams said. "So it's irrelevant at that point."
Aaron Leibowitz is an associate reporter for MLB.com. This story was not subject to the approval of Major League Baseball or its clubs.