Oct. 6 Clayton Kershaw pregame interview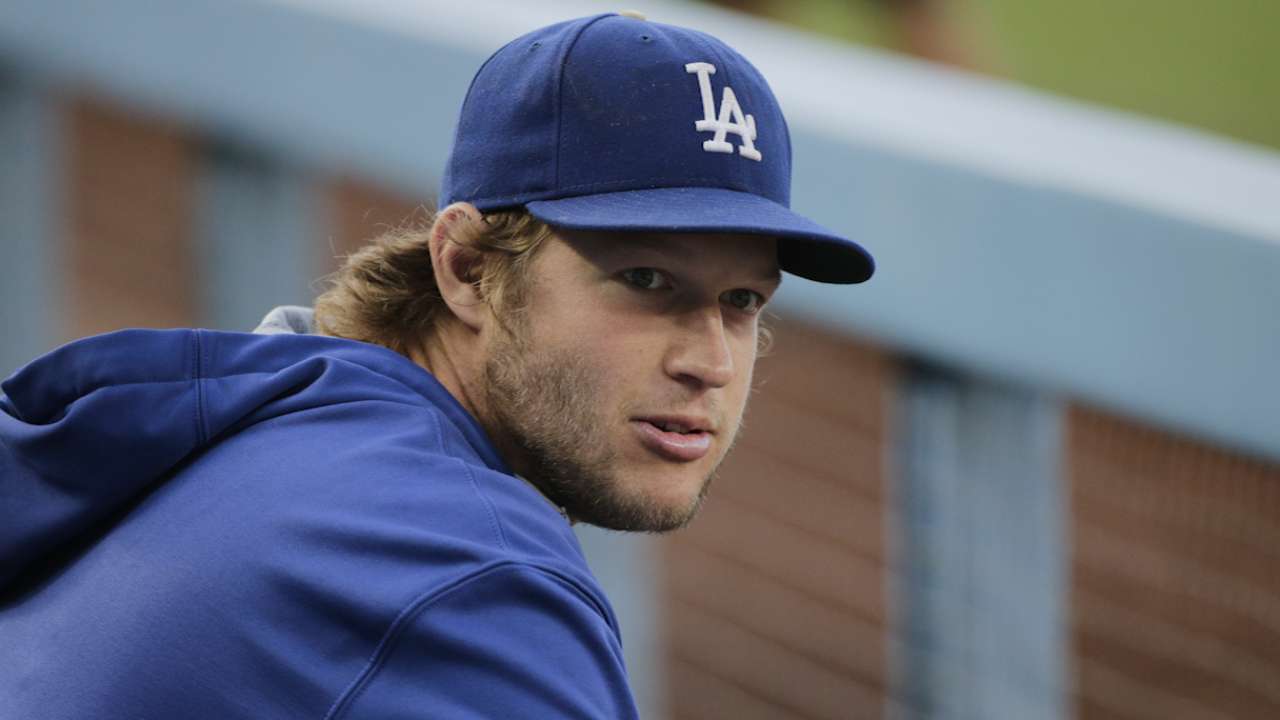 Q. What was your input on this decision?
CLAYTON KERSHAW: I was ready to do it, regardless. Obviously after as bad as I pitched in Game 1 it wasn't going to be me go in there and say, I want the ball. I was definitely ready for it and definitely wanted to do it, just waiting for the opportunity.
Q. When you do this, what sorts of things about your routine do you have to compress or change?
CLAYTON KERSHAW: Yeah, you just kind of cut everything back a little bit. Try to do as much of the same stuff as you can. Basically just going to cut one day out is all I tried to do.
Q. Don was saying the day after Game 1 when he talked to you you still seemed a little bit down. I know you've been pretty good about putting bad starts behinds you. What was the process like getting that one behind you?
CLAYTON KERSHAW: It helped that we won. It helped that Zack pitched so well. That's the good thing about baseball is that you play every day, for the most part. And for us to get that win, play as well as we did, it made me feel a little bit better obviously knowing that I would get another chance at this thing maybe.
It's definitely not easy to swallow, especially when we had such a big lead and we should be up 2 0 right now and all that stuff. You can't think about it now. We've got Hyun Jin pitching tonight, and hopefully close it out tomorrow.
Q. Personally do you feel that there's something you need to do or get off your chest a little bit after Game 1?
CLAYTON KERSHAW: There's always something to prove. This game is very humbling. People don't care about what you've done in the past. It's: What have you done for me lately? People turn on you really fast and I know that.
For me, it's just the start to start thing. I try not to look at all the numbers and all the stats, just try to go out and try to win a game for us tomorrow. That's all I really do. It's too hard to think about all that stuff. Whether you do good or bad, you get too big a head or too down on yourself. You try to stay as even keel as you possibly can and just prepare for the next one.
Q. How much have you looked at that seventh inning from the other day and what did you take away from what was going on out there?
CLAYTON KERSHAW: Not at all.
Q. You didn't watch the video?
CLAYTON KERSHAW: Huh uh. Never do.
Q. What did you learn from that start about this team?
CLAYTON KERSHAW: Nothing I didn't know already.
Q. Based on your short rest start from last year and how you felt after it, do you feel confident that you could potentially make multiple starts on three days rest in the postseason?
CLAYTON KERSHAW: Too hard to think about next starts. Obviously I did it last year and felt okay about it. But this year is a different year.
So just try and get through tomorrow and reevaluate from there. Hopefully we have a chance to do that.
Q. I know after Game 1 you openly questioned whether or not they would want you to pitch again in this series. When did Donny tell you he wanted you to pitch in Game 4?
CLAYTON KERSHAW: I don't know if I'm supposed to say that, I don't know the rules there. But it was talked about pretty quick.
Q. And your reaction?
CLAYTON KERSHAW: Great. It's good.