Lineups breakdown: Nationals-Giants, NLDS Game 3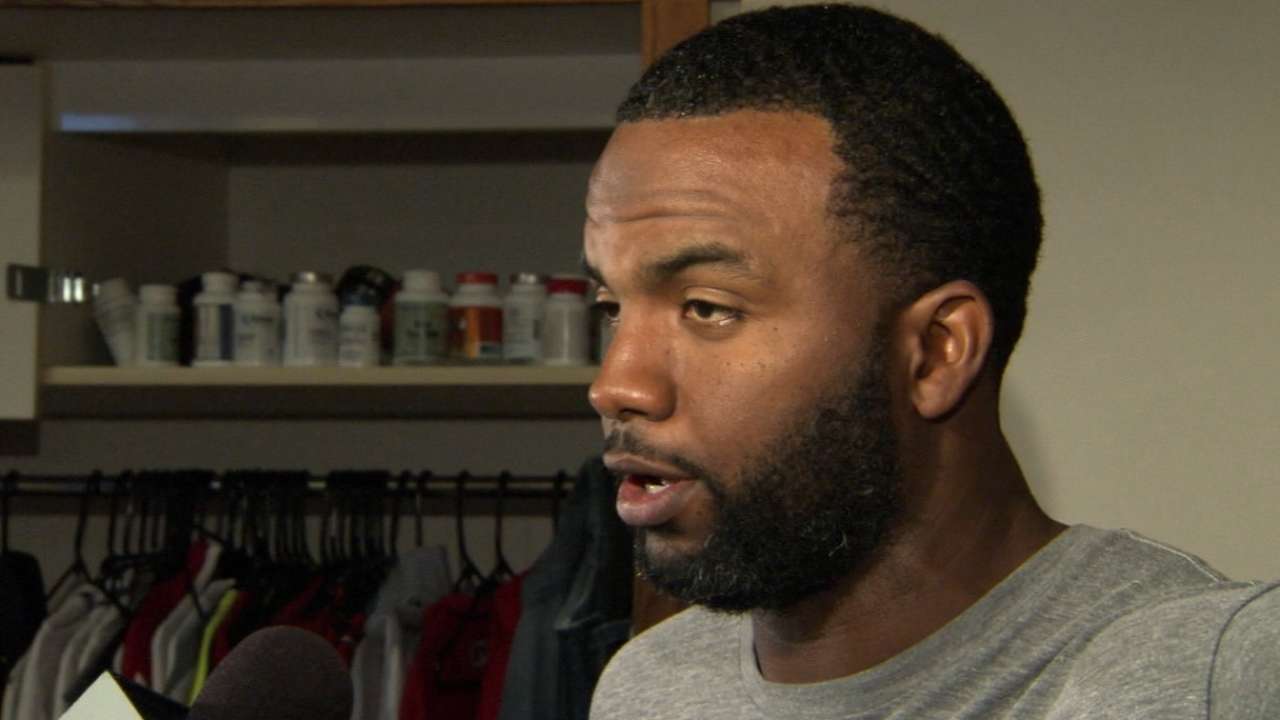 With the Nationals on the brink of playoff elimination against the Giants, both teams have traveled cross-country for a crucial National League Division Series Game 3 on Monday at AT&T Park (5 p.m. ET on MLB Network). Here is a breakdown of the starting lineups:
NATIONALS
It's no secret the Nationals face a difficult challenge in facing Giants left-hander Madison Bumgarner, who was exceptional against the Pirates in the NL Wild Card Game last week. Bumgarner is 2-3 with a 2.60 ERA over seven starts in his career against the Nats, and he has struck out 40 while walking just seven in 45 innings. He held Washington to two runs on eight hits over seven innings in a loss earlier this year.
Denard Span, who is 0-for-11 in this series, is 1-for-8 in his career against Bumgarner. And Jayson Werth, 1-for-10 with two strikeouts in the NLDS, is 2-for-13 against him.
But Ian Desmond (1-for-10 with five strikeouts) and Bryce Harper are each .333 hitters against Bumgarner, and the red-hot Anthony Rendon is 3-for-5 with a double. To keep their postseason hopes alive, the Nationals will surely need their recently dormant lineup to wake up against one of the best pitchers in the league.
1. CF Denard Span
2. 3B Anthony Rendon
3. RF Jayson Werth
4. 1B Adam LaRoche
5. SS Ian Desmond
6. LF Bryce Harper
7. C Wilson Ramos
8. 2B Asdrubal Cabrera
9. P Doug Fister
GIANTS
The Giants will stick to what has already served them so well, while handing the ball off to the man who helped them advance to the NLDS in the first place.
The only change in the Giants' regular lineup is Bumgarner batting ninth, as he gets set to pitch in his second potential clincher already in this postseason. Bumgarner held the Pirates to just four hits in a shutout victory in the NL Wild Card Game last week.
Bumgarner was 0-for-4 with three strikeouts in that game, but he is more than capable with a bat. The right-handed-hitting Bumgarner batted .258 with four homers and 15 RBIs this season, leading all Major League pitchers in the latter two categories. He is 1-for-4 with a strikeout in his career against Nats starter Doug Fister.
Giants with success against Fister include Joe Panik (3-for-3 with a homer and three RBIs), Pablo Sandoval (5-for-8 with a double) and Brandon Crawford (4-for-10 with two walks).
1. CF Gregor Blanco
2. 2B Joe Panik
3. C Buster Posey
4. 3B Pablo Sandoval
5. RF Hunter Pence
6. 1B Brandon Belt
7. SS Brandon Crawford
8. LF Travis Ishikawa
9. P Madison Bumgarner
Joey Nowak is a reporter for MLB.com. Follow him on Twitter at @joeynowak. This story was not subject to the approval of Major League Baseball or its clubs.