Inbox: Who are primary offseason targets?
Beat reporter Ian Browne answers Red Sox fans' questions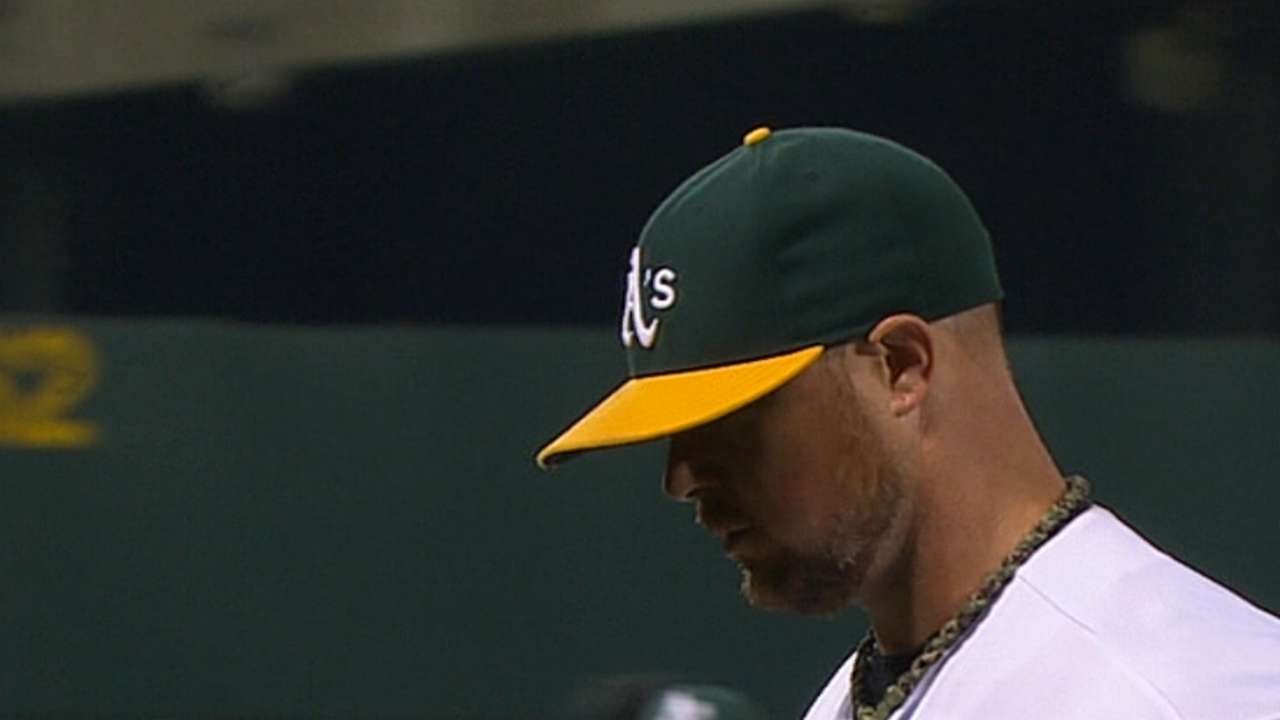 Welcome to the first offseason edition of the Red Sox inbox. These will run on a weekly basis until Spring Training. There is certainly a lot to talk about this winter.
Realistically, who is the one position player and one pitcher the Red Sox will target this offseason?
-- Ryan O., Spring City, Penn.
Pablo Sandoval and Jon Lester. Sandoval, because he's exactly the type of left-handed bat they need in a lineup that is currently overstocked with righties. Lester, because the club already knows him inside and out, and it obviously has a hole to fill at the top of the rotation.
I would like to think two marquee pitchers Boston would be after are Lester and Max Scherzer. Would this be a realistic chance, considering the money they have drop over the last couple years?
-- Joe B., Dacula, Ga.
That would certainly send a shot of adrenaline through the fan base if they were to land Lester and Scherzer. The Red Sox do have some financial flexibility this winter, more than a lot of teams. But I think it would be ambitious to think they'd sign both of those guys. I'm guessing they spread the money out a little more.
Is the relationship still strong enough between Jon Lester and Boston to make Jon want to come back?
-- Al B., Roanoke, Va.
From what I've gathered, the relationship between Lester and the Red Sox is all positive. They left on good terms. The parting was all business, and nothing personal. Of course, the sides obviously had some differences when they were trying to work out an extension. But perhaps that gap can be bridged this winter. It's going to be a story to follow, for sure.
What will happen with Allen Craig in the offseason? Do you think he'll be traded?
-- David, St. Louis
The biggest hope the Red Sox have for Allen Craig this winter is simply that he will get healthy and recover from the foot injury that has been such a problem for him since late in 2013. Moreover, they'd like Craig to regain his hitting mechanics, some of which he lost as he battled to compensate for weakness in his foot. I don't think Craig will be traded, in large part because his value isn't all that high right now.
Which Red Sox outfielder do you think is most likely to be traded?
-- Devi S., Groningen, the Netherlands
At this point, it's hard to see how Jackie Bradley Jr. fits into the club's future plans. The Red Sox have Mookie Betts, Rusney Castillo, Shane Victorino, Yoenis Cespedes and Daniel Nava as outfielders for 2015. It wouldn't shock me to see Bradley as part of a trade package that would help shore up another area on the club.
Will the Red Sox look to build the bullpen with internal young arms for 2015?
-- Tim, Mount Laurel, N.J.
In my opinion, that's exactly what they will do. Rubby De La Rosa and Brandon Workman, in particular, are two pitchers who could make an effective transition from the rotation. De La Rosa, if he commanded the strike zone, could be a real weapon in the seventh or eighth inning. Knuckleballer Steven Wright could become a nice long reliever, depending on how the rest of the staff shapes up.
How will the fact Pedroia missed much of September hurt his Gold Glove chances? In my opinion, he was a virtual lock.
-- Coy M., Virginia Beach, Va.
I think Dustin Pedroia still has a real strong shot at a Gold Glove Award. He played 135 games and was a nightly force at second base. Pedroia is as good as they come on defense. Though his hand woes clearly impacted his bat, Pedroia was as strong in the field as ever.
One of my favorite pitchers is Andrew Miller. Could we see him back with the Sox for the 2015 season?
-- Sam, Victoria, B.C.
Miller is so dominant these days that he might be pricing himself out of Boston, and several other places. And with the exposure of pitching in the American League Championship Series, and perhaps the World Series, Miller's value could see an even bigger increase before the month is over. If the price was right, Miller would welcome a return to Boston. He was happy pitching there and liked the environment.
With the emergence of Brock Holt and Mookie Betts, where does that leave a power bat like Will Middlebrooks in the Sox's future?
-- Tom K., Pequannock, N.J.
If Middlebrooks could ever start to hit with the consistent power he hasn't displayed since 2012, I'm pretty sure the Red Sox could easily find a spot for him. But after two inconsistent and injury-plagued seasons, it's hard for anyone to quite know what to make of Middlebrooks. I don't sense the Red Sox have given up on him yet. They'd love to see a revival from him, because power bats are harder to find than ever.
What's your take on Brock Holt? He reminds me of Wade Boggs with speed and better defensive skills.
-- Roger G., Brunswick, Maine
I like Holt a lot. I'm just not ready to start comparing him to first-ballot Hall of Famers. I think he's a very nice piece to have on a team when you factor in his defensive versatility and plate approach. The jury is still out on whether he's a utility player or someone who can hold down 550-to-600 at-bats.
Will David Ross be with the Sox in 2015? Is he still a good game caller?
-- Elaine H., Arlington
Ross hasn't been completely ruled out yet, but I think it's unlikely he winds up back in Boston next year. His offense hasn't been what the club had hoped for, and the stand-up Ross would be the first to admit that. And the need for more left-handed bats could spell the end for Ross, if they can find a lefty hitter to pair with catcher Christian Vazquez.
What is Deven Marrero's future? I hear he's an exceptional shortstop.
-- Doc C., Fulton, N.Y.
Marrero is probably the best defensive shortstop in the entire organization, Major League roster included. Marrero hit very well at Double-A Portland this season, but he struggled to make the adjustment to Triple-A pitching. His future will depend on whether he can hit well enough to play full-time in the Majors.
What prospects do you think will be coming through in the 2015 season who should we be watching for?
-- Alissa W., Moses Lake, Wash.
The two who will probably get the biggest buzz going into next year are lefty pitcher Henry Owens and catcher Blake Swihart. They are probably the two most prominent prospects who didn't get a cameo in Boston at some point during 2014. Owens is really intriguing if he can put it all together. And catchers who have hitting ability like Swihart are always in demand.
What's Mike Lowell up these days? I miss that guy.
-- Stephen, N.Y.
If you tune into MLB Network, you should see Lowell doing analysis. He is a part-time contributor, and offers a ton of baseball knowledge and is very good at expressing it. Aside from that, I believe Lowell is enjoying spending a lot of time with his family in South Florida.
Ian Browne is a reporter for MLB.com. Read his blog, Brownie Points, and follow him on Twitter @IanMBrowne. This story was not subject to the approval of Major League Baseball or its clubs.